Later this month, Xiaomi is set to launch the Xiaomi Pad 6 series, its upcoming flagship tablet model. Prior to its announcement, the FCC listed some key specifications of the device. The model number is 23043RP34G, and it comes equipped with a 4,320mAh battery, which is essentially a 4,500mAh battery. The device will also support a charging adapter with a 33W fast charge rating.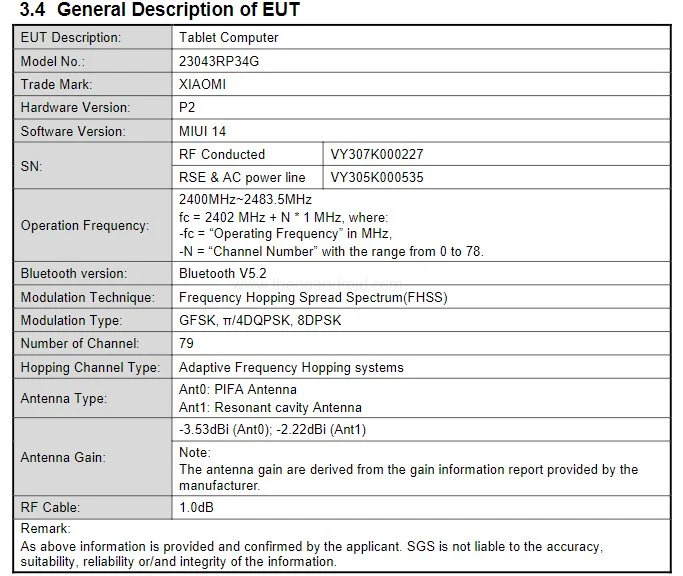 The FCC sighting also confirms that the tablet will run on Android 13 OS based MIUI 14 out of the box and will support dual band WiFi, specifically 2.4GHz and 5GHz. Two RAM variants of the Xiaomi Pad 6 will be available: an 8GB or 6GB option, with the former offering 256GB of internal storage, and the latter offering 128GB of storage.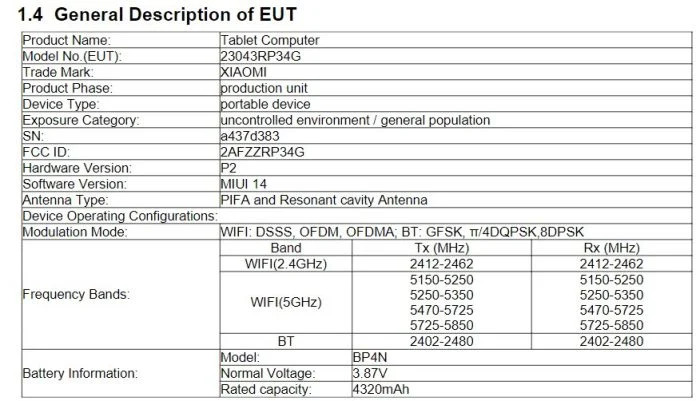 Furthermore, the Xiaomi Pad 6 will be powered by the Qualcomm Snapdragon 870 SoC, which although a couple of generations old, is still capable of delivering excellent performance. It is expected that the Pad 6 will feature a tall 11-inch IPS LCD panel with a resolution of 2880 x 1800px and a high refresh rate of at least 120Hz, based on the information currently available.