Intel Core i9 is one of Intel's most powerful processors, and before today, announcement was only used in laptops and other devices. The company has now added the Core i9 processor to the family of Comet Lake desktop CPUs. It is expected that it will be the most affordable i9 processor to date and will be the i9-10850K, a slightly lower-clocked version of Intel's flagship 10-core i9-10900K processor.
When compared, the desktop chip will be clocked 100MHz lower than the 10900K in every aspect. When it comes to the new chip's pricing, it is expected to be priced at $453 a chip, where the price will be $35 less than the 10900K.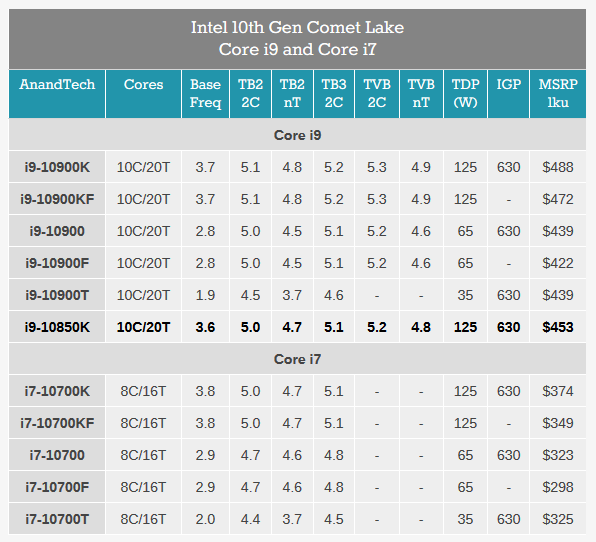 Apart from the difference, the chip will be one of the most powerful for a desktop lineup and will provide incredible performance at the given price. The ship will still feature a ten core configuration along with a Comet Lake's full HD 630 integrated GPU. The chipset will also feature the K series chipset's high-end features, which is the Thermal Velocity Boost (TVB).
When it comes to comparing the new chip, there is not a big difference between the 10900K and this chip. However, the pricing between the two is not much of a difference. Intel has not been able to create a new chip, which could overtake the performance of 10900K chipset, and they are using the chipsets for the desktop series. It is expected that the price of the chipset in retail could go a lot higher.