It's the time of the year when most companies provide a public release regarding their new product offerings in the market. A similar announcement has been made by OWC as well, where they launched a new 10GB Ethernet Adapter, with a Thunderbolt 3 interface. The company has announced and landed the product for sales and will focus on adding fast networking connectivity to modern PCs featuring Thunderbolt 3 ports.
Thunderbolt 3 is a fast connectivity port that is becoming very common in new age laptops for providing faster connectivity. The adapter will be compatible to work with both platforms, Windows, and Mac. The main feature of its sales would be the price factor. The 10GB Ethernet adapter is not expensive and has been launched at a very affordable price.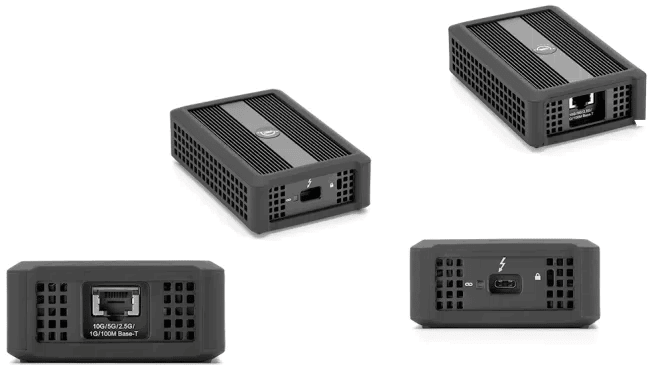 The product is based on Marvell's Aquantia AQtion AQC107S controller that works in concert with Intel's JHL6540 Thunderbolt 3 controller. The product has been designed to work out of the box and requires Windows operating system drivers to work properly. The only down point for the product could be Alpine Ridge chips, which does not make the product compatible with every USB-C host device.
The adapters have been made compatible with almost all the latest and emerging technological standards. The company released an adapter last year with model number T3-10G by Akitio, and it is said to be the rebadged version for the same. It was expected after OWC acquired Akitio last year. The adapter's selling price is currently kept at $149, which is very affordable when looked at the price of devices in a similar category.