After falling behind the best messaging apps with fewer features for years, WhatsApp has recently made much progress. Almost every week, the Meta-owned service adds essential new features to its platform. WhatsApp has garnered community support recently, improved the group calling experience, altered status updates on a broad scale, and more. But you can only keep track of advancements if you actively monitor all WhatsApp-related changes. To facilitate this, WhatsApp is currently rolling out its official chat account.
The official WhatsApp account will show off all the new features added to the app and sometimes offer helpful tips. According to WABetaInfo, Meta has been working on this feature for a while and is now entirely online. When you open a message from WhatsApp's official account, you will be told about the chat and its purpose. This includes new features, tips, and tricks for making the most of the service.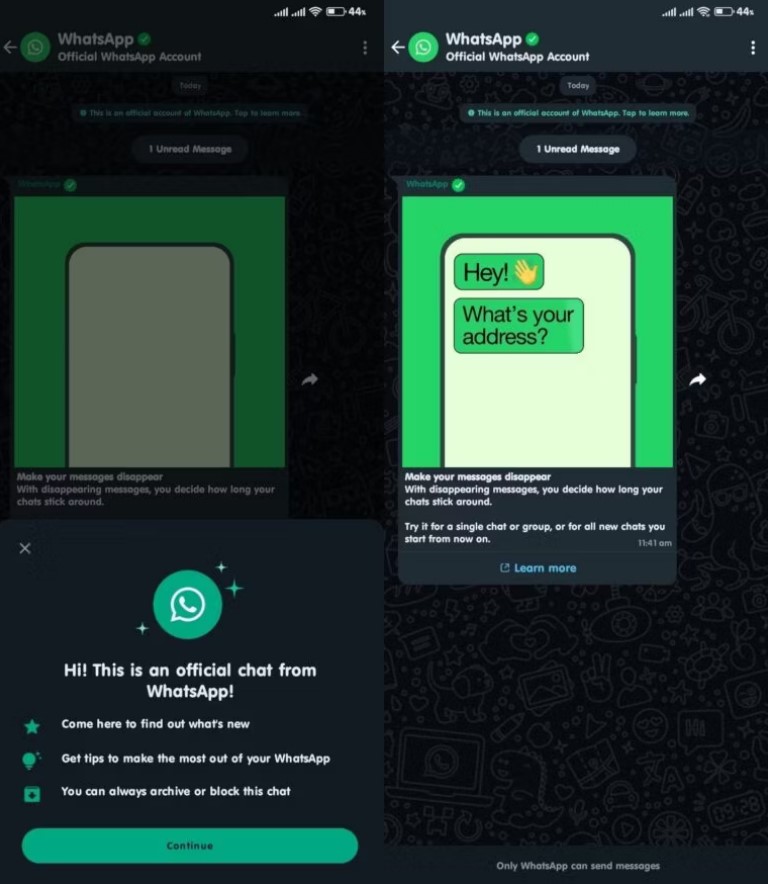 If the conversation is not of interest to you, you can archive or block it just like any other communication on WhatsApp. The account's first message to a random user is about contacts missing for over a year. The account's appearance is unexpected and has nothing to do with the version of the program you're running.
You can only find the official WhatsApp account in your chat list if the account first writes to you.
To be sure, one of WhatsApp's key competitors, Telegram, already provides a comparable function. Our official Telegram account highlights essential new features and regularly gives valuable tips and techniques. Still, this is a significant advance for WhatsApp, especially given how quickly new features are added.