Candy Crush Saga is a fan-favorite mobile game. The intuitive interface and intriguing gameplay of Candy Crush have made players become more addicted to it than other games. In fact, people of all age groups have discovered this game as a stress-buster. However, for an Arcade gaming enthusiast, playing Candy Crush turns out to be a big thing.
So whether you have loved the experience of playing this game previously or want to play similar games now, welcome to this post. Here, you will learn the most Candy Crush alternatives. So, get ready to unwrap the details about games like candy crush from the given narration.
Below is the List of Games like Candy Crush
Jewel Mania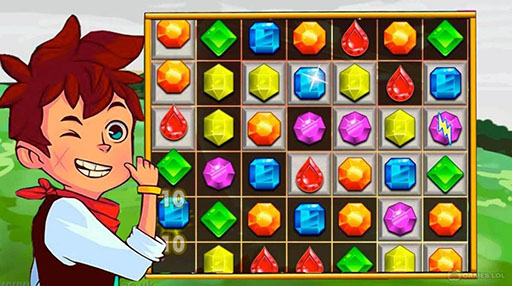 While searching for games similar to Candy Crush, you will find Jewel Mania to top the list. It's a fan-favorite gaming app created by Storm8 Studio and developed by the Bubble Mania games. The game features more than 600 levels.
The difficulty level will increase as you cross each level. The fundamental theme is to score points by smashing glass & digging for treasures. By making combos, you can earn multipliers. Combos give you an incredible chance of receiving rewards such as rainbow stars and magic diamonds.
---
Bejeweled Blitz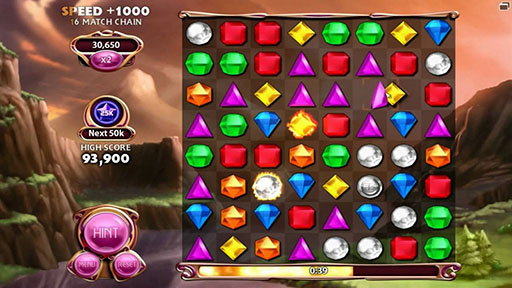 Being a classic puzzle gaming app, Bejeweled is one of the most intriguing games launched before Candy Crush. However, it's still considered one of the Candy crush like games.
It was developed by Electronic Arts, and its theme is entirely based on gems and jewels. Players will be able to play casual matches where they can easily score points & complete levels. The prime focus is to match the identical gems by swapping adjacent gems & placing them with similar ones.
---
Puzzle & Dragons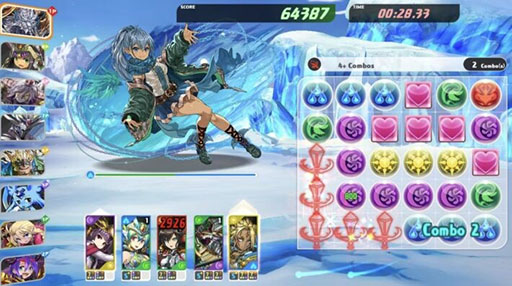 The next game in the list of games similar to candy crush is the Puzzle & Dragons. It's mostly popular amongst the eastern Asian players. Calling it a true alternative to the Candy Crush game is just an understatement. Besides Japan, the Puzzle & Dragons game enjoys popularity amongst players in Singapore, the Philippines, China, and Malaysia.
This game lets players form a team of monsters who will help in the battle. Every monster has unique abilities to counter increasing difficulties of the levels. With the help of the lottery system, you will be able to unlock the monsters. It also depends on your luck. The team will receive significant advantages from the ultra-rare monsters.
---
Juice Cubes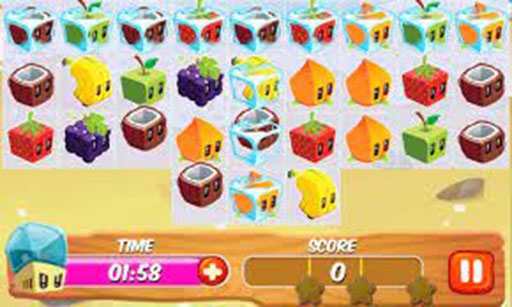 Do you remember the Angry Birds franchise? If yes, you already know that the powerful combination of Pocket PlayLab (developers) and Rovio Stars (publisher) has made the mobile gaming world go gaga over it. Juice Cubes is the next gaming app produced by Playlab and Rovio, making it the number four alternative gaming app for Candy Crush. With over 700 levels, this game enjoys immense prominence as one of the best games like candy crush.
The app features multiple elements such as mermaids, pirates, and witches. Although it's small with a lesser amount of content & elements in comparison to Candy Crush, it intends to deliver quality over quantity.
---
Juice Jam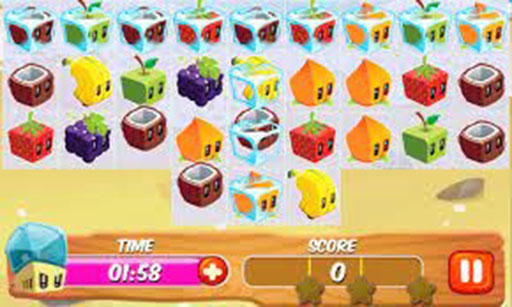 Being one of the Candy crush similar games, Juice Jam gets developed by the developers who left no stones unturned in the gaming universe by introducing Cookie Jam. The concept of Juice Jam is all about making juice out of fruits.
So, if you are tired of making cookies, Juice Jam is your finest escape. Juice Jam offers more than 100 levels, with some unique components. The best part is this game is one of the free games like candy crush, and you will enjoy those attractive visual graphics.
---
Cookie Jam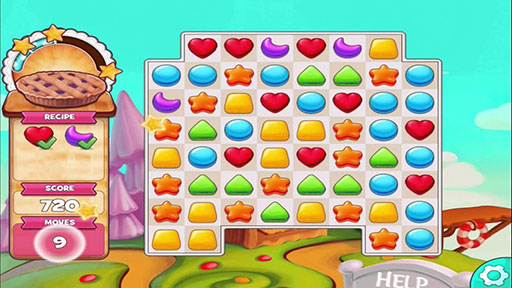 If you consider the vibrant visuals of the Candy Crush game, you will definitely appreciate the interface of Cookie Jam, that's one of the intriguing Candy crush like games. This game features more than fifteen levels to complete. It's a great game that people of all age groups can enjoy.
Besides its unique gameplay and impressive graphical features, Cookie Jam enjoys immense popularity amongst new gaming enthusiasts for its intriguing visual effects. The main USP of this gaming app is that it gets monthly updates. With that, there come monthly prizes and events that enhance the in-game collection. According to the gameplay, you only need to earn points by matching three cookies.
---
Jelly Splash: Fun Puzzle Game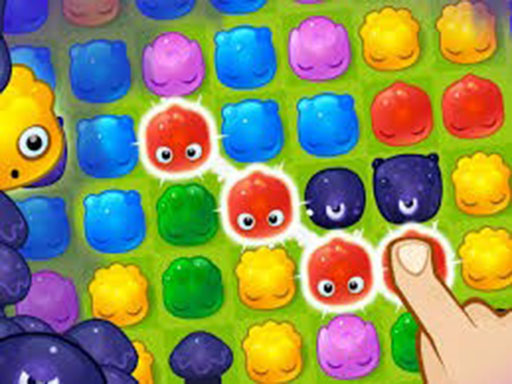 Jelly Splash is a mainstream and easy game that can be considered to be one of the free games like candy crush. This gaming app follows the same gaming rule – matching three jellies.
But the only thing players need to consider is to connect the lines of different Jelly characters. Considering the features, it comprises over five hundred levels! Besides, it offers Facebook connectivity, incredible graphics, intriguing characters, and challenging levels.
---
MARVEL Puzzle Quest – Hero RPG
It's one of the Candy crush similar games that features outstanding attributes of the Marvel superheroes that have been combined in order to create a new game. That's how MARVEL Puzzle Quest – Hero RPG came into being. Considering this game, it's a huge plus for Marvel fans & superhero lovers. So, by any means, if you are a Marvel fan and love playing Candy Crush, you can alternatively opt for this particular game. The classic match-3 gaming enthusiasts get to enjoy uniqueness & hybrid concepts with this game.
You will get elements from Marvel characters, such as characters from Avengers, X-Men, and even Fantastic Fours. Other bonuses that make it a fascinating game similar to candy crush are:
It's ad-free
It's absolutely free to download
A perfect escape for marvel and superhero fans
---
Wrapping up
Thus, from the aforementioned list of free games like candy crush, you can opt for one that suits your preference. Now that you have learned the eight best intriguing games similar to candy crush, you can choose the one appropriately.
Also Read: Games Similar to Clash of Clans
Remember, these games are free to download. Kill your boredom and enjoy a stress-busting by playing one of these games. Download it today!