Facebook has been adding many new features to its platform for the last couple of years to make it more user friendly and give the users a lot of different services from one platform. Messenger has been one such application that improved a lot as an instant messaging platform and is one of the most prominent apps to be used by users for communication. As per the latest update for Facebook, they have launched a new feature in the Facebook Messenger mobile application, where the users can share the mobile screens. The same features were already available for the Messenger application's desktop version and were expected to soon come on the Mobile version.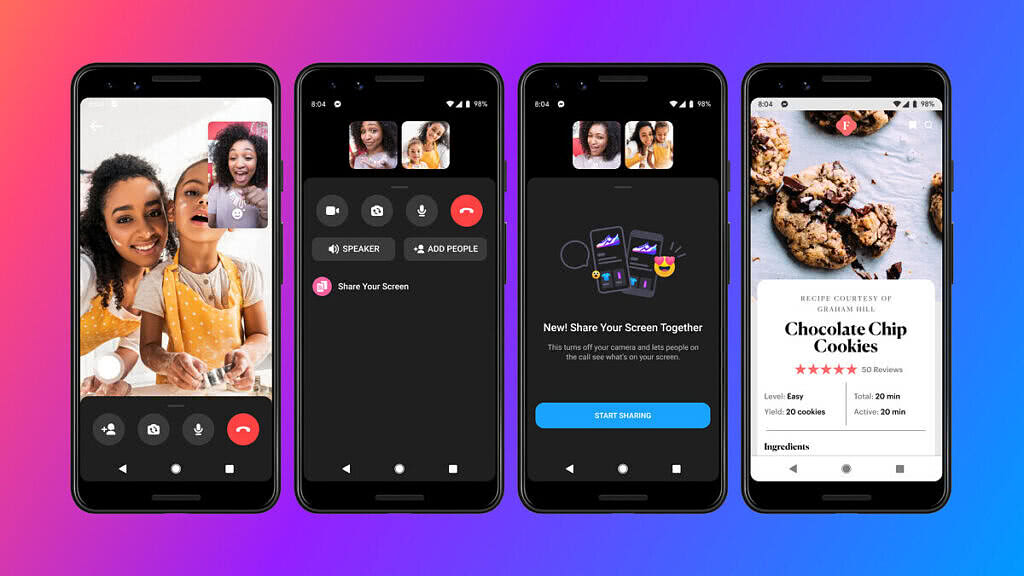 The company was working on this new feature for months, and now it is made available for one-on-one video calls and group video calls with up to 8 or 16 people in the rooms. The feature will also be made available in a room in the desktop version of the application. Using the screen sharing feature in the application is very easy. While having a video call with someone, Swipe up, and you will get the option to share your screen. With a couple of confirmation to access certain features, the user will be ready to go.
The screen sharing will provide a clear and live view of the phone's screen. The feature can be really useful for both professional and personal use, where you can make the other person view the details on your phone without actually sharing it with them. The update has already been rolled out globally. Therefore, one must update their app immediately to use this feature. Facebook is committed to making this feature even better and adding many new features to the Messenger app on the mobile.