Spotify has always been one of the best ways to discover new music and find your favorite tracks. Recently, Spotify has added a new feature to its app to increase the discoverability of the podcast. They have introduced a new podcast chart to the service, which shows the top and the most trending forecast. As per the details, the Top Podcast category will show 200 shows, while the trading podcast category will show around 50 emerging shows. Spotify claims that the list will list your favorites and help you discover any new shows suggested by your friends and colleagues.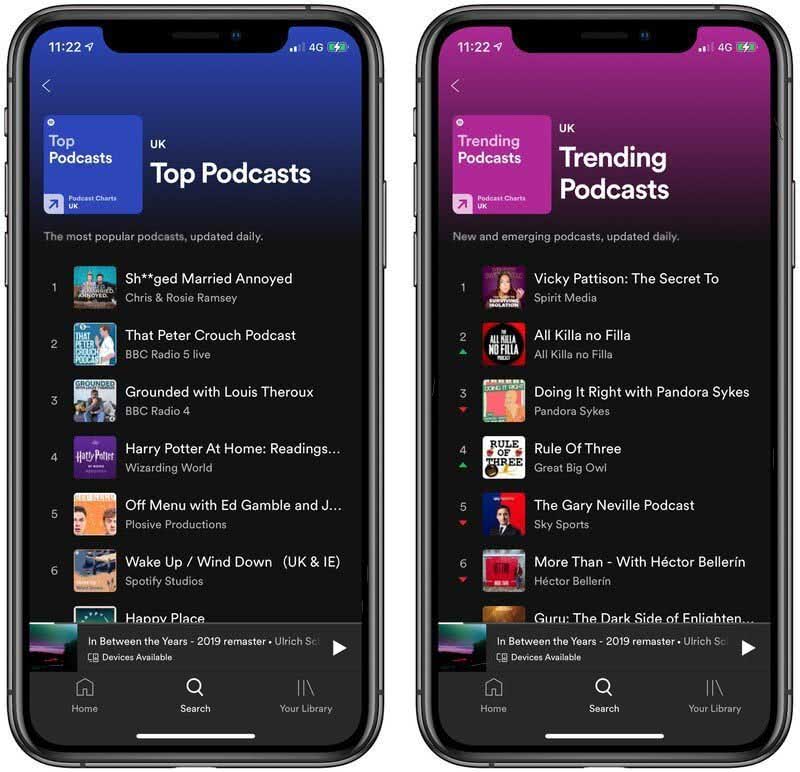 The podcast charts will be rolling out in the application for 26 countries. Apart from these podcast charts, the company will also add category-based charts in Spotify for a few countries. Such as Brazil, Australia, Germany, Mexico, Sweden, the UK, and the US. These will have categories like Arts, Business, Comedy, Education, Fiction, Health & Fitness, History, Leisure, Music, News, Religion & Spirituality, Science, Society & Culture, Sports, Technology, True Crime, and TV & Film. With so many categories, users can easily get to search for some new and engaging content as per their choice.
The feature can be accessed through the Podcast title in Search or through the podcast section's Browse podcast button. These podcast charts will not limit the user to the selective podcast of their country, but they can also search and explore a different country's podcast chart. Spotify will also be adding an improvement to the app's notification system, which notifies the user about their favorite podcast being charted. Similarly, the notification can also be converted to a visual card as per the user's choice. The company is also in the works to add video podcasts to its platform, which is something users have been expecting to increase the engagement.