It has not been much time since Samsung has launched the S20 series of the smartphone and the leaks for the next in the series are already popping up in the market. The consumers were still looking out to get themselves aware of the S20 series features and are pre-ordering the devices as well. In the meanwhile, it seems that the battery specs for the S21 and S21+ smartphone have come out. The series of smartphones is said to be their flagship that will be launched in the year 2021.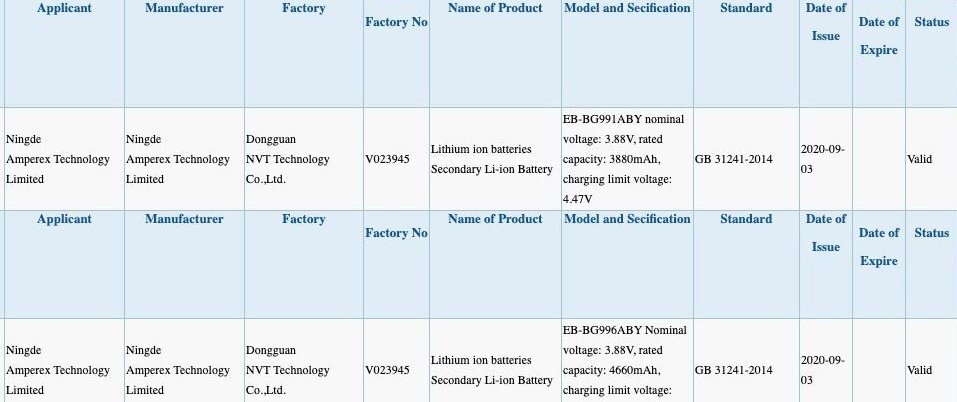 The details that have been found out in the form of newly emerged certificates for battery performance. One cannot find any kind of notable difference. However, the company has just certified a pair of batteries for both the devices with the code name as EB-BG991ABY and EB-BG996ABY. What was visible in the detail was that the smartphones have a battery life of 4,660 mAh, but that is for the S21+ model. and it now has a 3C certificate. It seems that the battery on S21 is much lower, which is 3,880mAh.
Therefore, going by these specs, one can easily confirm that the specs for the battery will have no significant improvements, but the company will focus more on the fast charging technology. Other than that, they might launch an all-new model called the Galaxy S30, which could have some really great specs. Apart from these, no official details have been confirmed by the company as they are already busy in selling their S20 range.