Ever since the pandemic of Covid-19 has hit the globe, tech companies have been trying to figure out how the people can be notified about the situation around them and a lot more. The main aim of such technology is to help people prevent any situation which can prevent Covid-19. Recently, Virginia has launched a new mobile application with Apple and Google Coronavirus notification technology. The app has been named CovidWise and has been developed and launched just under four months after the Apple-Google partnership was first announced.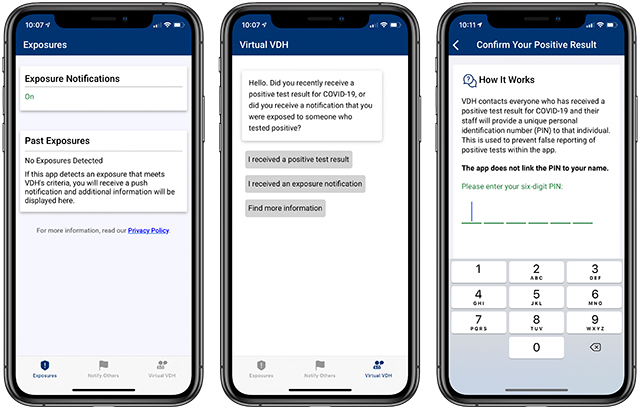 Virginia would be the first state to use the technology built into iPhones and Android smartphones. The notification uses contact tracing technology, which is not easily accepted in all the countries. The app uses the Bluetooth signal to determine the distance between two phones and collect the phone owner's identity at the same time. If the phone users turn out to be affected by Coronavirus, the other person will get a notification about it and will be suggested to take a test immediately.
As per the Director of the Virginia Department of Health, the app has not been created to track any person's whereabouts in the state. It is created to inform a person immediately if he is exposed to the virus or is closeby to a person who already is. The department provides a six-digit number to the infected people and asks them to enter the same in the app to be easily recognized. There are more apps very similar to this one used in other countries and states, which use GPS to identify the location and if anyone in the current vicinity is infected.
Virginia has planned to advertise this app across the state for people to use and know about it. If effective, the same app can also be planned for other states and countries.