Google has been rolling out many new features recently. It seems like they have added a new feature for social media influencers and businessman who wants themselves to be highlighted on Google search when people search for them. The feature has been specifically designed for people who are into influencing, freelancing, etc., and want themselves to discover online through google search easily. As per the new feature from Google, such people can create their virtual visiting cards now, which will provide similar functionality as to what is available on LinkedIn.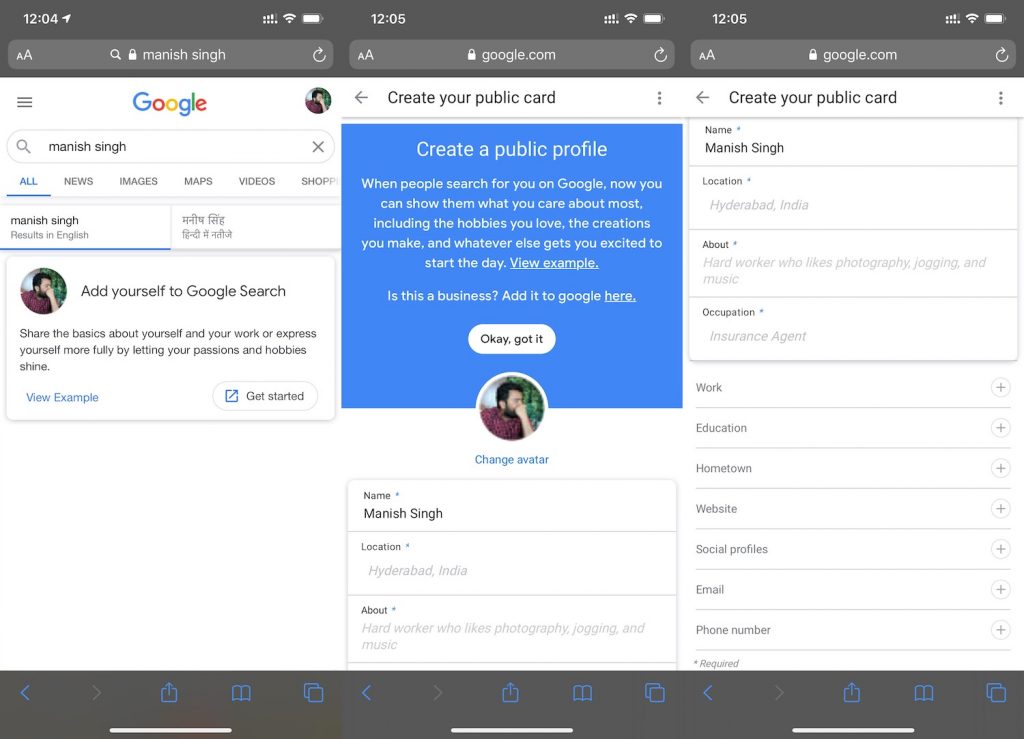 The feature has been named people cards and can easily be created by signing into the google account and searching the name in the Google search domain. This process will give the user a prompt to add the user information, which will create the people card or virtual visiting card. The option that the user will get on the search engine will be "add me to Search" or "get started". Selecting the option will take the user to a form that they will have to fill up with the correct details. It will also use the same image as on your Google account unless you change it. It will also list your phone number, education details, e-mail address, and other details.
As per Google, the more information user provides, the better will be search results for them. Also, Google has added a lot of security measures to this feature, ensuring that the details are not misused. The details will not be allowed to be used for spam or used in a falsified way. If you do not want a person to appear in your search, you can delete the people's card for that person. The feature is going to be helpful for people who are running their own business and will add their visibility in Google search. It seems to be a great way for beginners to get notified to millions of people through Google search.