Google Pixel 3a has been a great offering from Google and was very popular among the Pixel users. Released in May last year, Pixel users waited for the next successor to the Pixel 3a handset. However, since there was no official information about it, the launch of any new device was not expected soon from Google.
However, recently the stock of Pixel 3a has been marked as "Sold Out" on the Google Store, with an announcement being made that the stocks will not be replenished. As per the official announcement by Google, the Pixel 3a model will still be available through First party sales; however, once the stock runs out there, it will not be replenished.
It is the first hint towards the closure of the Pixel 3a model and the upcoming successor. Google Store has completely removed the Pixel 3a and 3a XL models, stating that the models have been discontinued.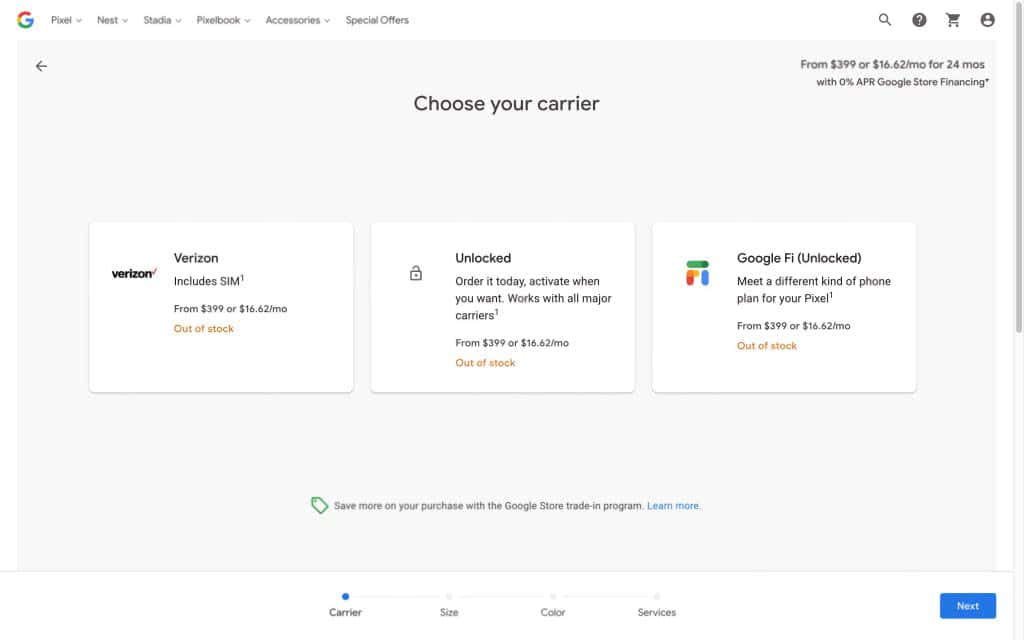 In the last few weeks, Google decreased its smaller handsets until it went completely out of stock. However, the handset is still available in countries like Canada and the UK, with limited quantities available. Since the Pixel 3a was targeted towards the mid-range segment, the Pixel enthusiasts are waiting for Google to announce the new device that will replace the 3a model in the old range segment.
It is also expected that the new smartphone will have a multi-camera setup, unlike the three models, and will house much stronger hardware. Pixel devices are known to get the latest Android updates for all their devices for the longest period. Pixel 3a will still get the updates for Google although, they will not be selling it any further. The current Pixel 3a users will continue to get the same kind of support from Google as before without any issues.