MacBook's have been the first and the most popular choice among professional laptops globally. What makes it different from the rest is its cutting edge technology and Apple's beautiful aluminum frame, which makes their laptop durable and attractive. In the last couple of years, MacBook's have cosmetically changed a lot, with many additional features to make the usability easier.
However, rumors are up for next year that Apple would be introducing its first ARM-based Macs. With the same industrial design as before, the 13-inch MacBook would be the first in line to receive the new SoC. The new configuration is expected to provide much higher performance than its current lineup, which could enhance the user experience of the iOS environment.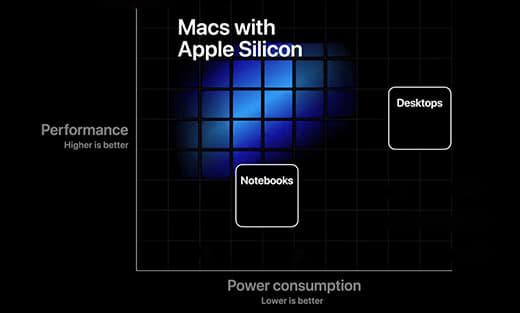 Until now Apple has been using Intel processors for their complete lineups of Macbook and Mac desktop machines. However, we can soon expect Apple to release their custom silicon-based processors on the ARM architecture, which can be later this year. The details provided by analyst Ming Chi-Kuo, mentions that the 13-inch laptop will be the first to get the processor, with almost no changes to the design.
He also gave a hint on the release of 14 and 16-inch Macbook pro later this year or in early 2021. As per him, the company would take around more than a year to successfully test their processors and integrate them with the machines. The new processor is expected to lower down the cost of Macbook's and provide better integration of hardware and software.