Face ID is one of the most secure authentications as per Apple, and there is no way that anyone can bypass through the face scan unless it is the user. Ever since Apple launched the Face ID feature, they have been trying to update it with new features, bug fixes, and software updates to increase its effectiveness and security. Apple was a trendsetter when it comes to Face Unlock in smartphones. However, Apple still has the best FaceID security system in iPhones, almost impossible to breach. In a step to make it more secure, Apple is working on a tech that would integrate Vein detection and recognition along with the Face ID tech.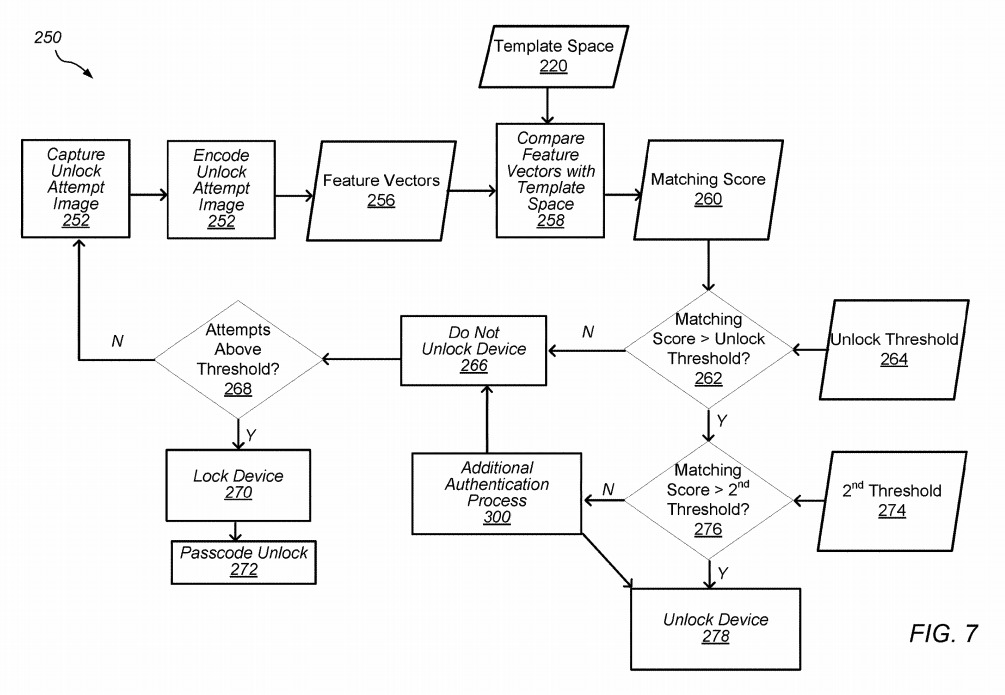 There were cases where Apple Face ID failed in cases of twins. However, with the integration of Vein detection, it would take the veins on the face and its structure into consideration before allowing access. A recent patent was granted to Apple by US Patent and Trademark Office, where it is mentioned that they are researching the way to detect the veins inside the skin of a human face to make Face ID more secure for their future devices.
The system will detect the veins through the camera and create a 3D map of users' veins using the sub-epidermal imagery techniques. The mapping can be done using the existing sensor on the phone, which is the IR sensor, and nothing additional needs to be added in the camera module.
Apple confirms that the future of security for smartphones is biometric locking, and with the ability to map veins on the face, it will be impossible to match the face, even in case of twins. The feature will be useful and further increase the privacy of the user data. The company has also filed a patent for a new dedicated UI for underwater iPhone usage or the crazy foldable iMac one.