Best Discord Bots: When it comes to discord bots, not many people know about it except those who are into playing games and using bots to maximize their productivity. Discord is a free communication platform that uses both text and voice for interaction. Discord is one of the most popular chat platforms that is used by the gaming community to interact with the gamers world over.
The platform is intuitive and highly customizable as per the player's requirement. A player can use Discord to set up their service to interact with other players. Now when it comes to Discord bots, they can be added to increase and enhance the functionality of the server.
The best discord bots can help you do a lot of different things and add a ton of features. We have compiled a few of such bots that can help you maximize the productivity on the server. It can not only help you in scheduling, communication, notification, etc., but it can also be a lot more useful. New Discord bots are being regularly created for users, which bring in a lot of new features. Our list below will list down some of the most popular bots that are used by almost all users.
Below is the List of the Best Cool Discord Bots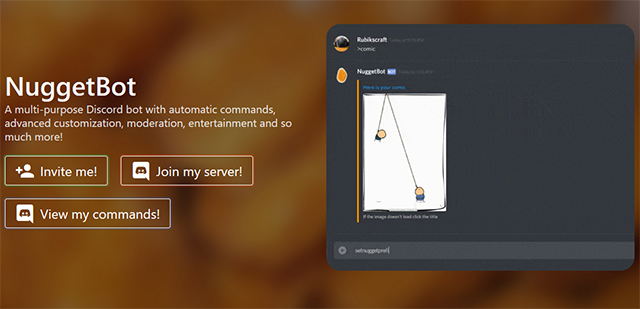 It is one of the most commonly used and popular Discord bots on the platform. It brings in a wide variety of features and functions on the server. It allows you to add a range of moderation to the Discord channel. Once added, it will provide you with a dashboard through which you will be able to control everything. The dashboard allows you to set a Welcome message for the users and also set up certain roles for the new players until they accept the rules and regulations while joining.
It can also be used to set the login controls for any users and also provide auto commands to use. The auto-commands can be used to share memes, jokes, and small arcade games to play inside Discord.
---
When it comes to a Discord bot that can do multiple functions at once, then this is the one you should go for. The boy brings in a high level of customization and a powerful bot that can easily moderate the chats on the server and bring a lot of new features at the same time. The bot allows you to ban and award a member's ranks and remove him from the chat server.
The bots also allow you to conduct polls and create new and exciting memes. The features provided through the bot are really good and easy to use for a Discord user.
---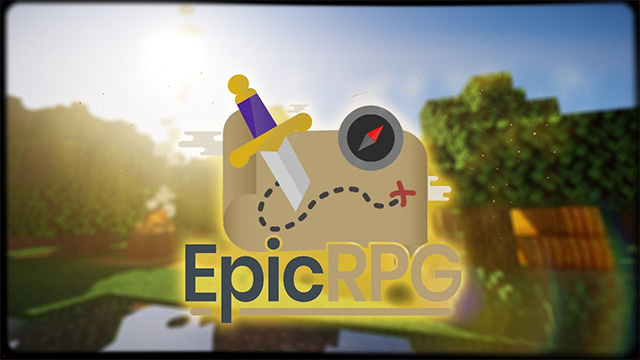 Now, this is one of the best bots for Discord when it comes to RPG-based games and chat rooms. This RPG-based loyalty bot is designed to bring user loyalty through an economy. The bot allows you to give commands to hunt, fight, and search for loot in the game. The bot also allows the user to use commands that would allow them to fight other users and would also include events daily, which provide them a mission to fight in dungeons and with mini-bosses.
It also allows the user to buy digital or virtual items to show their wealth. The Discord bot is a great add-on for people who like to play RPG games as it also helps them to use it in-game.
---
It is one of the most popular Discord bots that is used by players worldwide. It is, in fact, one of the most commonly used bots that provide ample commands for moderation, messages, notification, and a lot more. The bot comes with a dedicated dashboard for the users that allow them to make changes and specific settings for the user.
It also allows the user to search the content on the web and get the regular RSS feeds within Discord. The bot is used by some of the most popular gamers online on multiple platforms.
---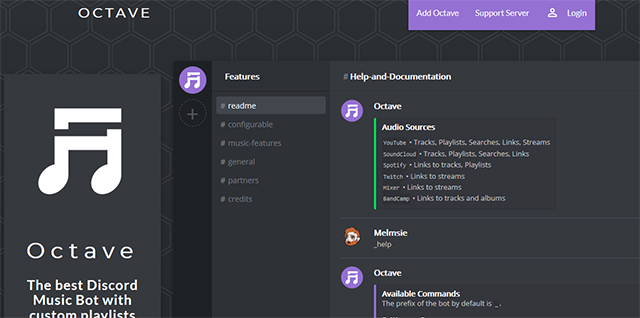 If you are using Discord and want to add a touch of music to it, using the Octave bot would be a good idea. It would allow the users to play music from two different platforms, SoundCloud and Youtube. Along with that, the players also have the freedom to Stop, Play Pause, and remove songs.
The bot allows you to continuously play the music in the background, unless the server goes down, which has less probability. There are many similar music bots available, but Octave seems to be the best among them.
---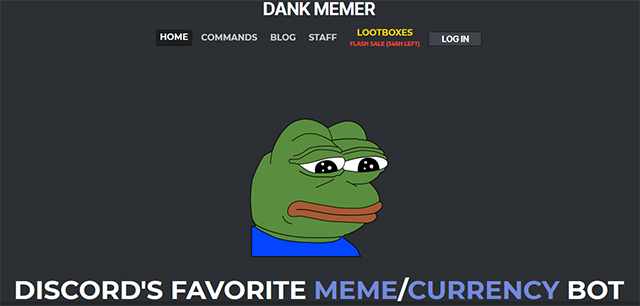 Ranked as the top discord bot on the Top.gg list, this is one Discord bot that you should try out. The bot is all about memes, and with it, you can create unique names within seconds. You can use different kinds of images, and use specialized meme commands to create new memes in the chat room.
A user can create more than 100 new memes in real time with prefix commands using this bot. The bot also comes with rewards using its virtual currency. It also allows the user to ban and mute rude users using keywords and images.
---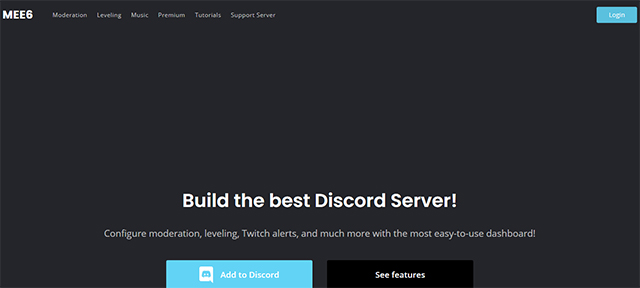 This Discord bot has been specially designed for people who work as influencers. In case you have a large audience, this bot will be of perfect use to you. It has a wide range of moderations and functions to use. You can set welcome messages and ask users to accept rules before joining the server. Users can also create custom commands to do everything on the server.
The bot also has a level-based system, which encourages the user to engage regularly for leveling up. It can also be used for notification and alerting people when they go live on Twitch, Youtube, and Reddit.
---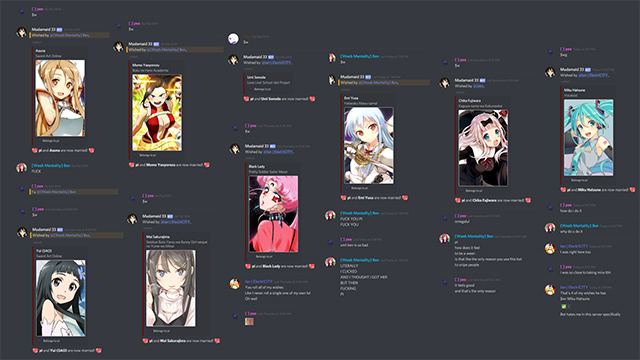 It is one of the must-have discord bots that you should add to your server. The bot is specifically meant for people who love anime and are hardcore gamers and love gaming characters. The bot has a lot of gaming characters and anime characters to choose from as an avatar and also allows the player to customize the profile and fight against another character.
To be accurate, it has more than 35000 anime and gaming characters to choose from, and more than 100,000 images and gifs in the community you can choose from.
---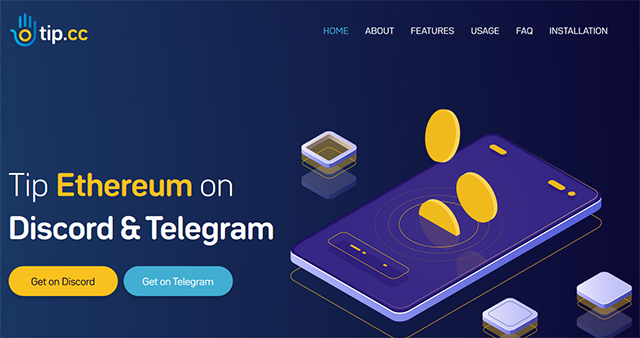 Discord bots can be used for a lot of different things on a Discord server, and this one in specific can be used with your friends to deal with cryptocurrencies like Bitcoin or Ethereum. The bot has been designed to do two things mainly. The first functionality allows you to send a tip to the Discord server owner in the form of cryptocurrency, and the second allows you to send the cryptocurrency to your friends.
You can also use this bot to keep an eye on the investment that you make in cryptocurrency. If you are into Bitcoins and stuff, then using this bot will be very useful for you.
---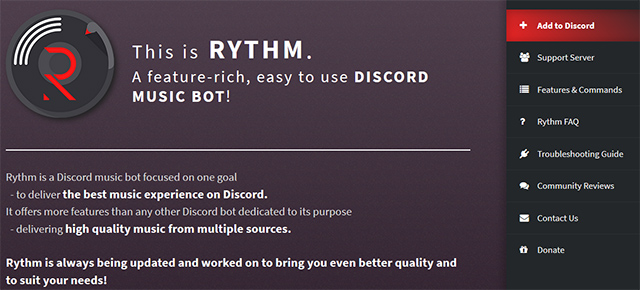 Many bots are purely dedicated to music, and one of the most popular among them is rhythm. It is one of the best music bots for discord that you can add to your server. The bot is used by millions of users currently and is one of the most stable boats available. It is one of the good discord bots that you should add to your Discord server. It allows you to add music from multiple sources, including Youtube, SoundCloud, Twitch, etc.
You can also configure Spotify manually to the bot and use it on the server. The sound quality and smooth streaming are some of the best features of this bot. It also provides support for lyrics, autoplay, and a few prefix commands.
---
Conclusion: Best Discord Bots
These are some of the best Discord bots that you can use on your Discord server and add multiple functionalities. The gaming community has primarily used Discord while they are live on platforms like Twitch. It is why Discord bots bring in a lot of features that are relevant to the gaming community.
Also Read: Best Apps/Software for Rooting Android Phones (2023)
Even if you are not a gamer, the Discord bots are a great addition if you have a Discord server and a larger group of people interacting. There are a lot more Discord bots that you can discover online based on your requirements and purpose.