Let's take a look at the best free email services in 2023
When it comes to the internet, e-mails are one of the first things that come to our minds. There is no doubt that email has been one of the primary and revolutionary ways of communicating with people around the world. Despite being discovered many years ago, it is still one of the most important communication tools. It not only encourages real-time communication but also allows the users to exchange and transfer data in the form of files, images, etc. to another user.
Due to multiple uses, every person who has ever worked on the internet has an e-mail. Be it for personal or business use, e-mail has evolved from more than just a tool of communication. Now email accounts come with a lot more tools like calendars, online storage space, spam filters, contact lists, and much more. Email accounts are more secure than ever, and even sensitive data can be sent to another user through encrypted emails.
Below is the list of the 5 best free email service providers that provides you with a lot more than a single email address and are also absolutely free.
Listed below are the Best Email Services Providers (2023 Update)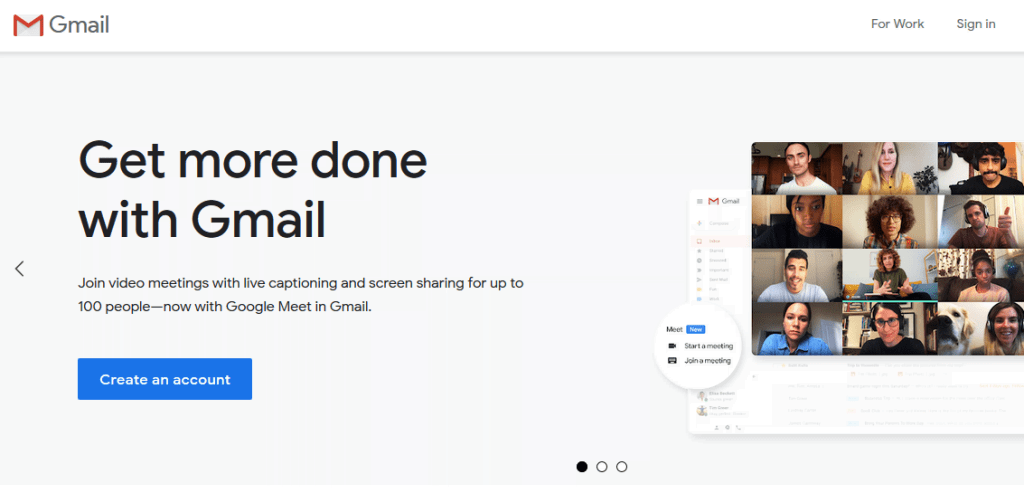 It is perhaps one of the oldest, simplest, and best free email services to use. Backed up by the powerful technology of Google, it is one of the most secure email accounts you can ever have. Gmail has had millions of users worldwide ever since its launch in 2004. Starting with simple email services, it has evolved and is now a lot more intuitive, efficient, and feature-rich.
Gmail provides every user with 15GB of free space shared between the e-mail and other services that Google offers and is integrated with Gmail. Other services are Google Docs, Google Drive, Google Sheets, etc.
The best part about Gmail is that you can use just one email id on different Google products to sign up. Once signed up, all their data is synced with one Gmail account, and all the data is available in a single email account. The e-mail servers of Gmail are very reliable and have great spam and malware protection as well.
---
Outlook is one of the most famous internet e-mail clients that every business email owner used. Earlier it was only available as software, but in 2013 Outlook was converted into an online webmail service that included e-mail and other integrated applications like the Drive, Contact, Calendars, task, etc.
The Outlook web email took over the Hotmail and MSN email domains and converted them into the @outlook.com domain name. Outlook is backed up by Microsoft's secure servers and is one of the most reliable best free email services in the world. The e-mail subscription also comes with a Microsoft Office 365 business subscription if required and has a simple user interface.
---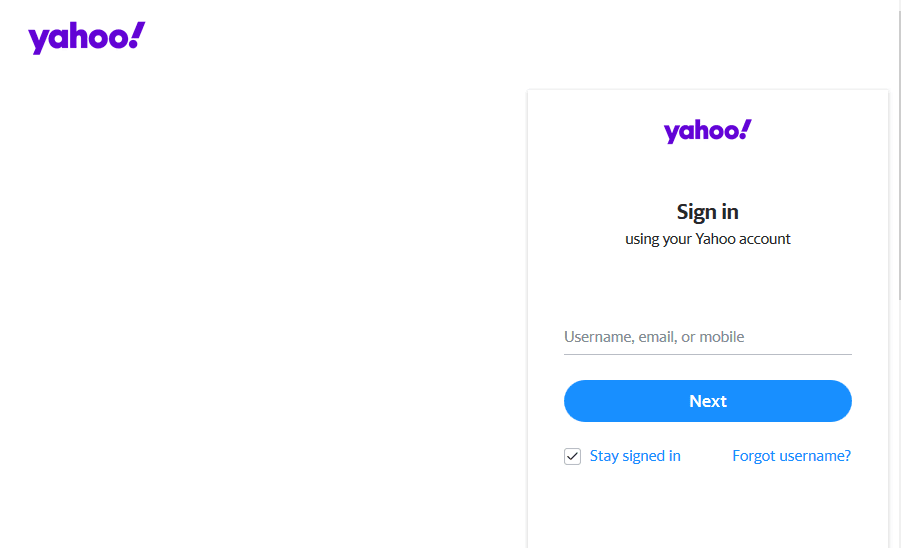 Yahoo is genuinely one of the most popular names on the internet and a choice of millions of users when it comes to email. Yahoo was one of the most used best free email services at one time. However, it was overtaken by the likes of Gmail, Hotmail, and MSN at that time.
It has over 200 million users and comes with a premium business plan that costs a little over one dollar per month. It also provides 1 TB of storage space along with a suite of different tools to work on.
The only problem with Yahoo is the long history of security breaches, which the company claim will never happen again. 1TB of free storage and other applications integrated with it, still makes it one of the best options.
---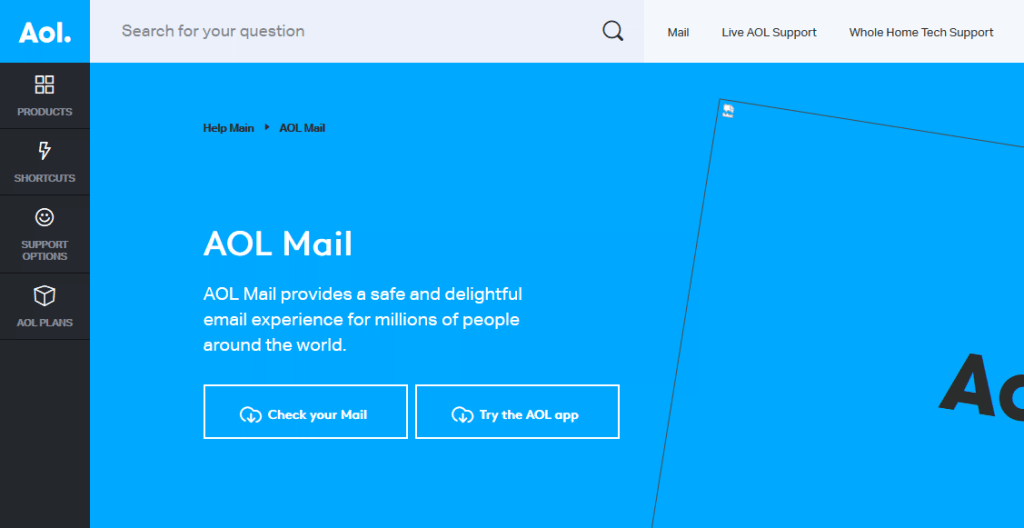 Probably the oldest in the lot, AOL started as an e-mail service back in 1993. AOL was a big thing in old times, and almost everyone was excited to have an email address on AOL, as it was free.
Currently, AOL provides the user the facility of sending files as large as 25 MB, with a complete layer of security protocols and protection. AOL can be used through third-party email client software as well, which makes it great for business users as well. It provides the user with unlimited storage space and POP3, SMTP, and IMAP support.
---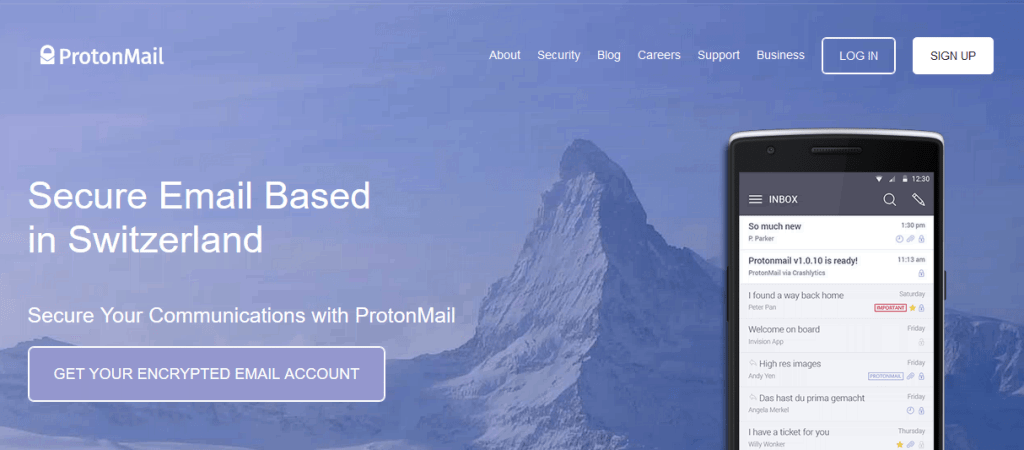 When it comes to the encrypted email that can be saved from any cyber threats and issues, you should probably consider having an account on ProtonMail.
The email service provider has very strict privacy laws, and while setting up the account, the user does not have to enter any personal information. Pick a domain, username, and password to create an email.
Although it has a limit on the number of messages per day, which is 150, it is still one of the safest e-mail addresses. It comes with 500MB of free space, and these limits can be increased using paid subscriptions if required.
---
Wrapping Up Best Free Email Services
All the above 5 are the best free email services one can rely on since they are top email providers for years and have gained a lot of trust among the users. If you are into music then check the best music players on android.