Best Android Root Software: If you own an android phone, you will be aware that there are almost unlimited ways to modify the operating system to look better and change the UI as per your preference. Android as an operating system provides you with many different tweaks like android root software, which can be done by users who do not possess much technical knowledge. However, if you like updating and changing Android's core files and do have knowledge about the Android operating system, then rooting is one of the best ways to do so.
Rooting or Unlocking your Android phone is one of the best ways to change your phone's operating system into anything you like. It is very similar to the Jailbreaking process of an iPhone, where any restriction on the internal files are removed, and the user can easily access them.
Rooting provides the device owner the privileged control to run a custom Android ROM on the phone instead of the default or company installed ROM. In some cases, android root software also requires to completely format the phone and remove any data and device's operating system. The problem is when beginners try to do the following. Since rooting involves many different steps and software, it is a bit different for every device.
Rooting is not legal on all smartphone brands, and only a handful of them provides the user with the authority to unlock their phone. Rooting is a complex process, and if not done properly, it can simply brick your phone, and it will no longer be operational. To make the entire rooting process easier for the user, many Android developers came together to create software that can easily root the phone, without any complications.
There are many apps for rooting android phones, but only a few are safe and worth a try. Let's look at some of the best android rooting software that is even easy to use for a beginner.
Below are the List of Best Rooting Apps for Android
OneClickRoot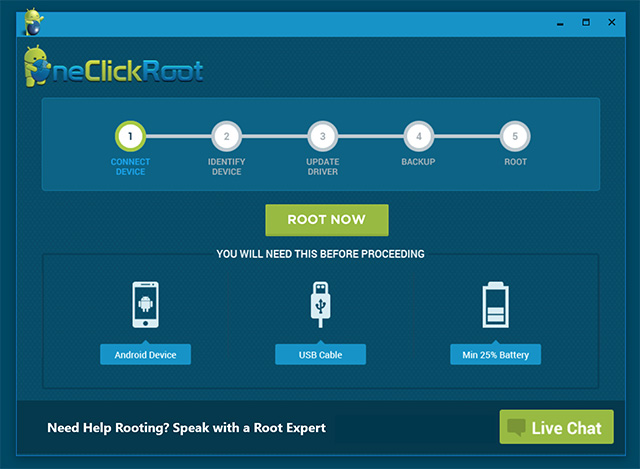 As the name suggests, this application certainly provides you with a one-click operation to root your phone. It is one of the easiest and best rooting apps to work around with for rooting your phone. The app is simple and easy to use and comes with chat support, where you can send the question to the developers.
It is one of the reasons why the app is bug-free and is regularly updated. You can also check your device compatibility with the software on the website. The user interface is a treat to work with, and everything is easily visible and good to navigate. If you are looking for an easy to follow UI and high success rates for root, this is the software to use.
Download OneClickRoot
---
CF-Auto-Root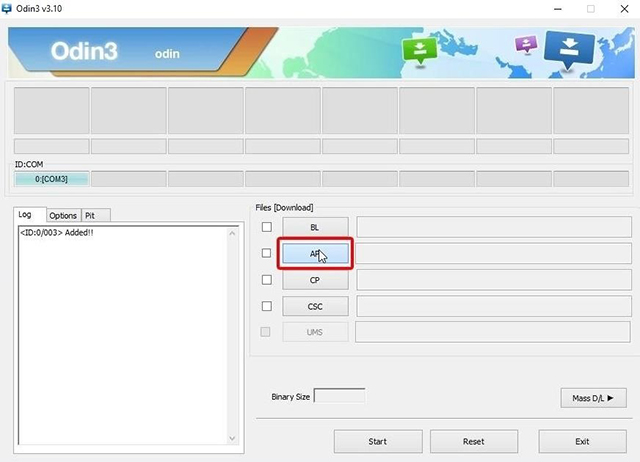 If you want to root your device without changing the stock look or firmware, this is the application. It is one of the best rooting software, which will root your phone without changing the default UI's looks and feel. It simply roots your phone and adds SuperUser to the phone. It helps to access all root applications from Google Playstore.
It has a great UI and is one of the most recommended rooting software for Samsung devices. Although it can be used on other Android devices, the list of supported devices isn't big. However, you can try the software if you want to root your phone and keep it as close as possible to stock.
Download CF-Auto-Root
---
FramaRoot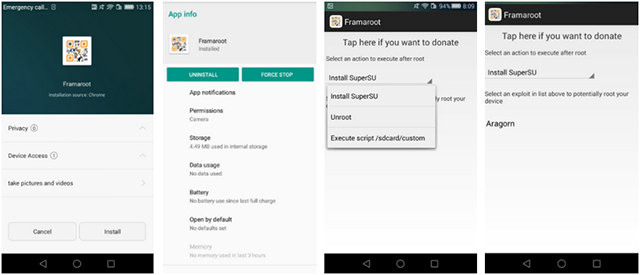 FramaRoot is one of the best rooting apps for any beginner and will provide you with a click root solution to any android device. This application is directly installed on the smartphone, and as soon as it is installed, it will set Superuser or SuperSU on it.
It can do multiple things, such as manage root rights, applications, and permission. It also provides a root browser with navigation to the Android root file system. It provides users with better access to internal files. It is one of the easiest software to use and will provide easy navigation, even for first-time users.
Download FramaRoot
---
Kingo Root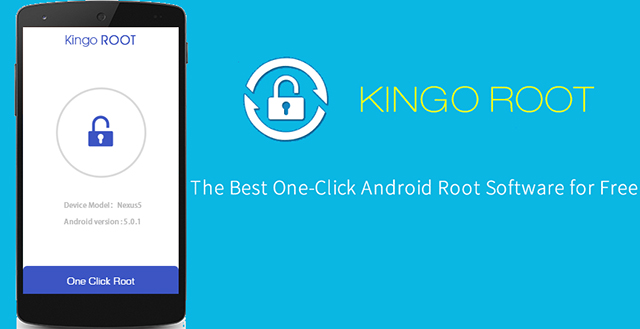 It is one of the easiest applications to use to root your android phone, due to which it is also one of the most used and popular among all. The application is safe to use as it does not have any malware and spyware. Also, it is completely free to download and use, with regular updates from the developer.
The major feature of the application is the large variety of Android smartphones it supports. It can help you root almost every brand of android smartphone available in the market. The software can be used on the desktop as well as on the smartphone by directly installing it. It is surely one of the safest and trusted applications to use for rooting an android phone.
Download Kingo Root
---
Root Master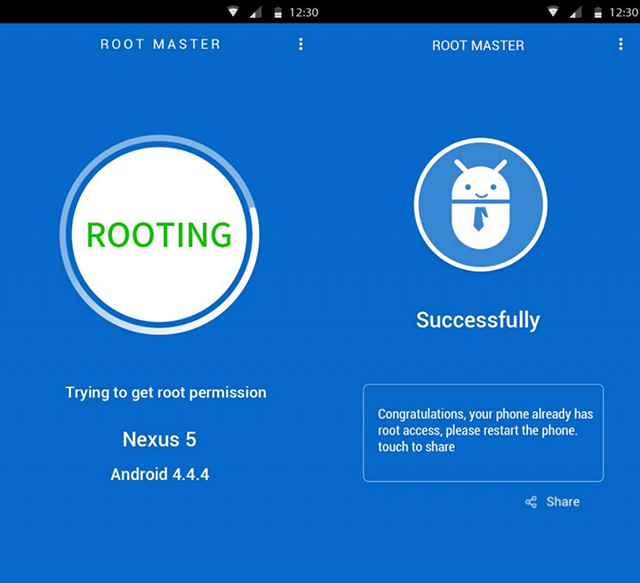 The app can easily be installed on the Android Smartphone, and the user can follow online instructions to root the phone. The app has been created with beginners in mind, to provide them with an application which does not have multiple directions or steps to follow. Simply tapping a button on the screen will help you root the phone. However, the support for devices is limited on the software as it has not been updated since January 2017, making it probably incompatible for newer launches.
Download Root Master
---
360 Root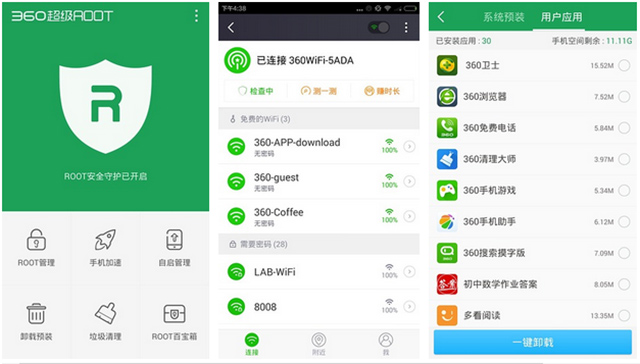 It is one of the oldest android root software available online and can be installed on both the desktop version and the android smartphone with Android 1.6 and upwards. Since it has been in existence for a long period, it supports almost all kinds of Android smartphones released to date. The application is in Chinese, but the navigation is easy enough for a person to understand what a button does when pressed. Both the mobile and PC versions are very easy to use and can even be used by a beginner.
Download 360 Root
---
Towel Root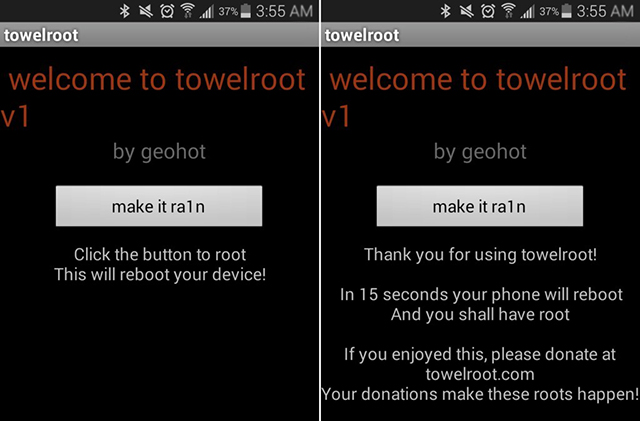 Towel Root has a special place among the people who like to root their phones easily. The software itself is one of the lightest software at just 100KBs in size. The minimalistic UI interface is very easy to use, even by a beginner. It was created by a hacker, Geohot, who used to find vulnerabilities in Apple and Sony devices. The software is made to be used with just one click and is one of the easiest rooting software in the market. It is also effective and successful on premium devices like Samsung Galaxy S5 or S4 and Nexus 4 and 5.
Download Towel Root
---
iRoot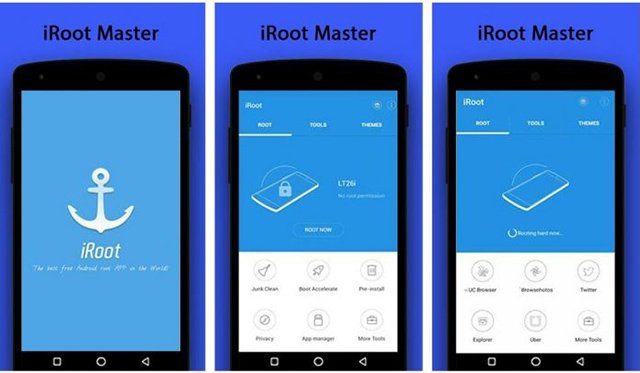 The software claims to have rooted more than 300 million android smartphones to date, and the same can also be spotted on their website. The software is meant to be used on both the PC and Android smartphones. With a simple interface to use, this software has the maximum probability of rooting your smartphone. The wide variety of handset support makes it the best Android rooting software among the competition. It's completely free to download and install and one of the most stable and visually easy software among many.
Download iRoot
---
Conclusion: Best Android Root Softwares
These are some of the best available rooting software for android phones online. This software has the maximum percentage of successful rooting and does not spam your PC or phone with spyware or malware. Most of these software's and applications are updated and maintained by the same developers that made them.
Therefore, you do not have to worry about the support for your devices or about any troubleshooting. Make sure that before rooting the device, you have a complete backup of your data. You would also have to consider the risk of your phone getting bricked if the rooting does not go well. To make sure it does, only use the software that has been mentioned above.
Also Read: