Introduction
Discord has become a popular communication platform for gamers, creators, and numerous online communities. With its rising user base, it's critical to prioritize safety and security when using the app. To ensure a safe and enjoyable user experience, this post will discuss best practices and advice for remaining safe on Discord.
Understanding Discord Safety
Discord's Security Features
Discord has added safety features like message filtering, tools for managing servers, and ways to report problems to keep its users safe. These features strive to avoid harmful content and behavior by creating a safe environment for users to communicate and interact.
How safe is Discord?
Thanks to its security features and community guidelines, Discord is always safe to use. However, users must protect their accounts and personal information online.
Is the Discord app safe to use?
The Discord app is safe when downloaded from an approved source like the App Store or Google Play Store. Avoid downloading from untrusted sources since they may include malware or other hazardous applications.
Also Read: Discord vs Slack: Which One Is Right for Your Team?
Discord Account Security
Choose a Strong Password

For the safety of your Discord account, a strong password is essential. Here are some guidelines for creating a strong password:
Employ both uppercase and lowercase letters.
Incorporate special characters and digits.
Avoid using easily guessed information, such as your name or birthdate.
Consider using a passphrase or a random string of words.
Changing your password every few months is also suggested to keep things safe.
Enable Two-Factor Authentication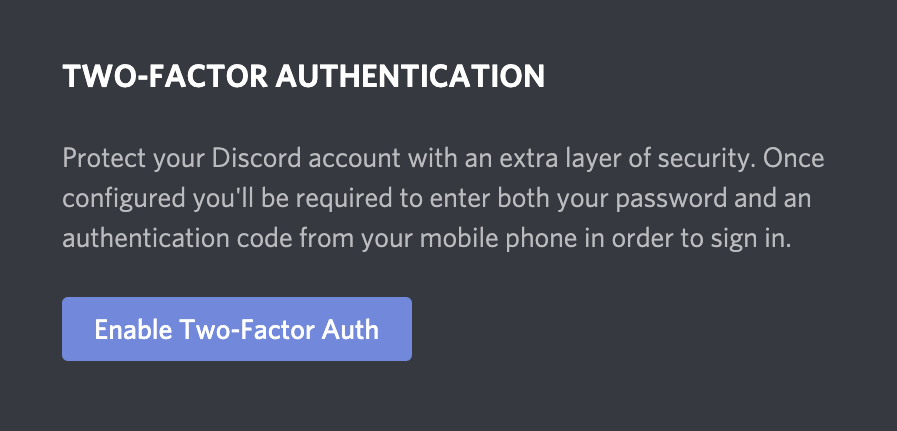 A second layer of security for your Discord account is two-factor authentication (2FA). A verification code from an authentication app and your password must be entered when logging in to enable 2FA. Follow these steps to enable 2FA on Discord:
Go to "User Settings" in Discord.
Choose "My Account".
Activate two-factor authentication by selecting it.
Be aware of Scams and Phishing Attempts
Scammers and hackers may target Discord users using a variety of techniques, including:
False freebies or competitions
impersonating staff or trusted community members
Providing harmful links or files
If you don't want to be a victim of scams or phishing attempts, don't give out your personal information or passwords to others, and be cautious when clicking on links or downloading files from unknown sources.
Protecting Your Privacy on Discord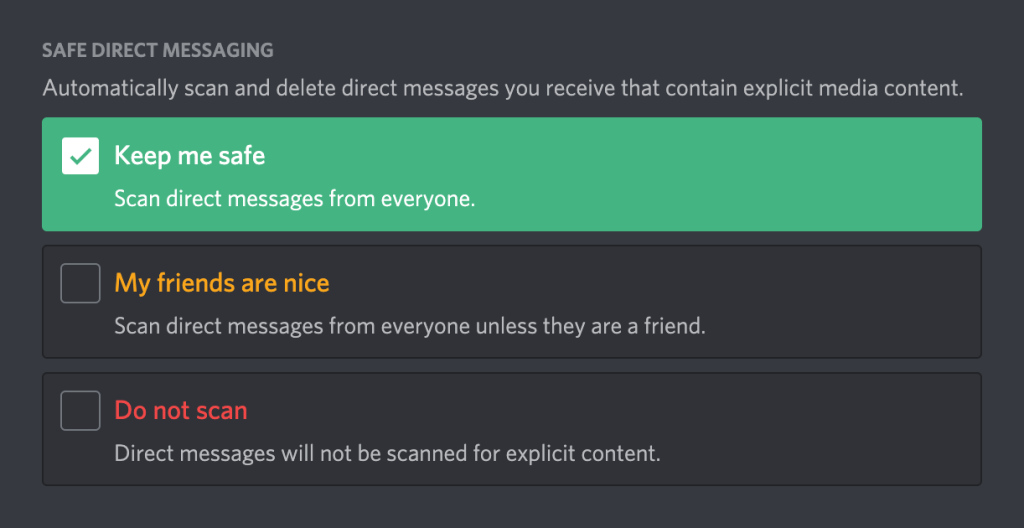 Configure Your Privacy Settings
Discord provides various privacy settings to help you customize your experience. Consider these basic privacy settings:
Direct Message Settings: Decide who can send you direct messages.
Friend Request Settings: Control who can send you friend requests.
Server Privacy Settings: Change your server visibility.
To keep your privacy, you should be careful about what information you share on Discord. Keep the following suggestions in mind:
Avoid disclosing sensitive information such as your address, phone number, or financial information.
Be careful about sharing personal photos or videos because they may contain information that could be used to find you.
Choose an alias or username that is unrelated to your real name.
Staying Safe in Discord Communities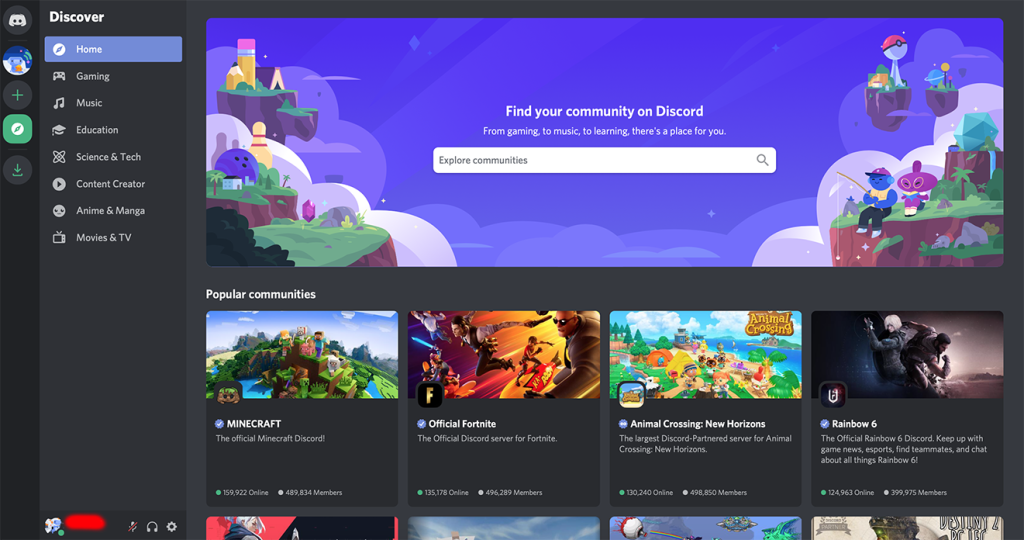 Choosing the Right Servers and Channels
Look for communities with clear rules and active moderation when joining Discord servers. Avoid any server that promotes unlawful acts, harassment, or offensive content.
Reporting and Blocking Users
If you encounter inappropriate behavior or content on Discord, please report it to the server admins or the Trust & Safety team – Block users who harass others or participate in destructive behavior if necessary.
Educating Yourself and Others on Discord Safety
Knowing the most recent safety updates and best practices is crucial to be safe on Discord. The following are some ways to inform yourself and others about Discord safety:
Regularly check the Discord blog or community forums for security features and policy updates.
Participate in online discussions and webinars on digital safety and security.
Discord users can share their knowledge with friends, family, and the community.
Keeping up with the latest news and actively sharing resources helps make Discord a safer place for everyone.
Also Read: How to Create and Customize Your Discord Account?
Conclusion
In conclusion, being safe on Discord necessitates proactive actions like safeguarding your account and protecting your privacy, and actively participating in creating safe communities. You may ensure a safe and pleasurable Discord experience for yourself and others by following the best practices and guidelines mentioned in this article. Maintaining a secure online presence on any platform requires staying aware and watchful.