Samsung Galaxy Note 20 is one of the awaited smartphones and is expected to release on August 5 at an annual conference by Samsung. Samsung introduced a DeX mode to its Galaxy S8 model in the past, which added a method to dock Samsung phones to use a PC quickly. The initial implementation of this feature required a dock. However, the requirement of the dock was removed in the next model Samsung Galaxy Note 9.
However, with the launch of Galaxy Note 20, the company is expected to introduce a wireless DeX mode. XDA Developers first provided the information that Samsung is working on wireless DeX mode to connect the phone to TV without cable by simply selecting the TV from the quick panel option.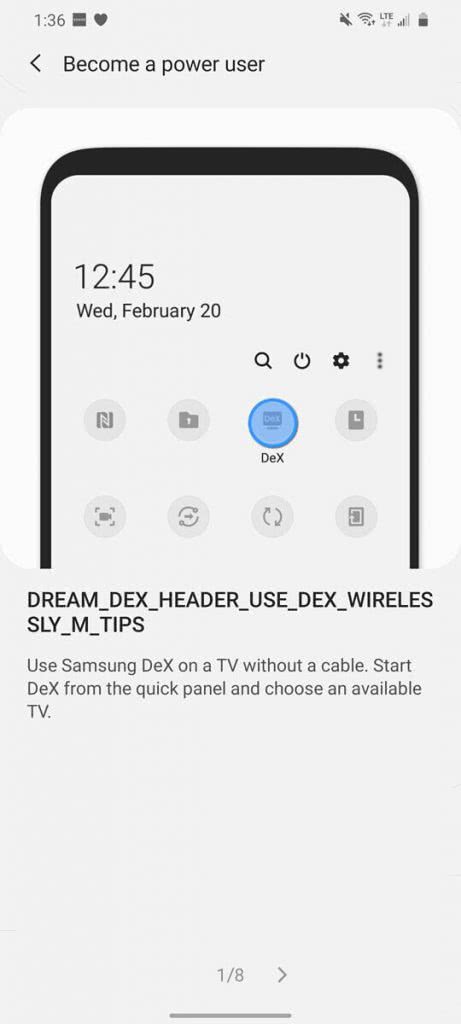 As per XDA Developers, Samsung worked on these features and was soon expected to release it in their future smartphones. Therefore, the launch of multiple devices on August 5 could be the perfect platform for Samsung to launch this feature. The feature was expected to be added to the New premium Galaxy series of smartphones.
It also appears that the DeX mode will be adding gesture controls for navigating between the home screen and recent apps. It will also come with a new three-finger swipe down feature, and a three-finger swipe up feature, which can help to use the device as a trackpad. There are many more features that have not yet been revealed and can be a part of the new Samsung devices. All we have to do and wait for the official announcement for the same in the annual Samsung event.