During the last few months, everyone's lifestyle has come to a still due to the lockdown amid Covid-19. Ever since the lockdown was implemented globally, people were unable to attend their office, social events, and even go outside for leisure. With so many restrictions on going outside, there are only a handful of things that a person can do to keep themselves entertained. However, online streaming services have seemed to get even more popular and have gained millions of new customers in the last couple of months. Online streaming services have proven to be a good source of entertainment for people who have been sitting at home without work during the lockdown.
Even before lockdown, a trend among people was noticed where they preferred movies and dramas on streaming services more than movies displayed in cinema halls. The major reason for the same original content and gripping stories that made the content on streaming services unique and appealing. In fact, Many such streaming services have started making exclusive series and movies, specific to them, which has gained a lot of popularity and new viewers to watch it. When it comes to online content streaming services, there are few that you can subscribe to without any hesitation. These streaming services have some of the best content to watch and will surely entertain you and keep you engaged.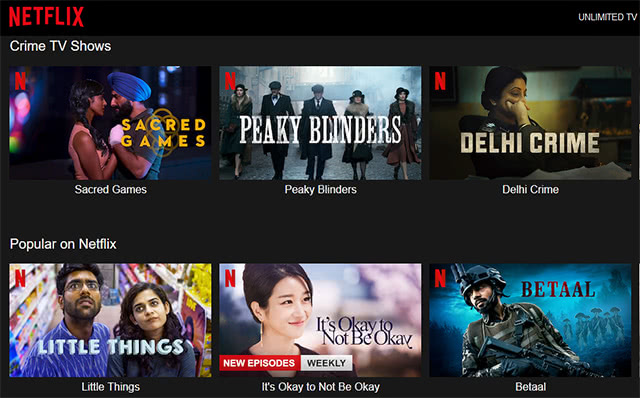 Surely you have heard about Netflix as it is one of the most popular streaming services in the World. The online streaming giant has been one of the biggest companies in its category when it comes to online streaming services. With success in the USA, the company has now expanded to Southeast Asian countries as well.
Within the last few months, after the lockdown amid Covid-19, the streaming service has seen a humongous increase in the number of subscribers and their revenue. It is now surely one of the topmost streaming services in the world.
The best part about Netflix is that it is available on almost all platforms like Android, Mac, Windows, Xbox, Playstation, Chromecast, Apple TV, Amazon Fire Stick, etc. Netflix does provide a free duration of subscription for new users after which it charges a nominal monthly fee for the services. They keep adding new series and movies very frequently and you will never run out of content to watch. A complete value for money, Netflix is a must-have subscription if you are going to watch online movies and series.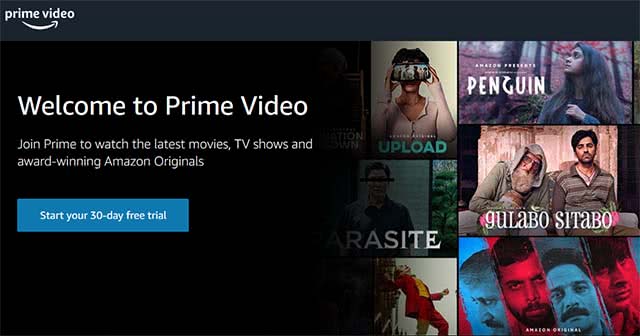 Similar to what Netflix provides, Amazon Prime is globally popular for a lot of reasons. It is not only popular but is also available on almost all platforms like Netflix, Xbox, Mac, Windows, Android, Playstation, and much more.
The subscription to Amazon Prime is very affordable and a complete value for money. Just like Netflix, Amazon Prime also has its own set of original series that are exclusively available on the platform. Apart from streaming a lot of different movies and series, it has a good collection of documentaries and cartoon series. Therefore, it can be great to watch with kids as well. It is considered to be more valuable as the Amazon Prime subscription also provides the user with Amazon music and faster delivery services on their e-commerce site.
Amazon prime has certainly gained a lot of popularity in the last couple of years and is sure to give a head-on fight to Netflix in the possible future for the number one spot.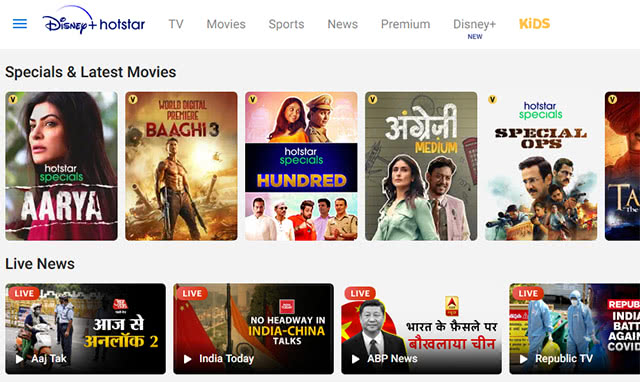 Both Hotstar and Disney plus has been popular online streaming service across the globe. Recently both the brands have merged together into a single app called the Disney+Hotstar application. Hotstar is popular for live streaming of sports and Disney is popular for providing content like Disney animated movies, Star Wars, Pixar, Marvel, etc, which is more focused on kids. The online streaming service is available on Mac, Android, Windows, etc, and is also trying to be available on all other platforms, like Netflix and Amazon Prime. It is very well priced and has a bunch of great movies and series to watch from.
These are the top three online streaming services that will do more than enough to keep you occupied and entertained during the Cold-19 phase. Since most of these provide a free period to test the subscription, you can try out anyone and then select to subscribe to it.