From the last few months, WhatsApp has been trying to add more features and features that increase the security of the app. This time, the latest beta update for the app shows that a fingerprint authentication will be added for the web companion app. The code was found by WABetaInfo related to enhanced security for the companion app in the 2.20200.10 build of the latest WhatsApp beta.
The web companion app is basically a way for users to use WhatsApp on the PC, Mac, or Browser and send or receive messages. Right now, it is activated or done through scanning a QR code on the WhatsApp mobile application. Using WhatsApp Web on the browser is completely different from the one that you use on the PC or Mac. Now as per the new feature, you will have to scan your fingerprint before you create a new session on the web browser. Unless you scan the fingerprint on the mobile device, the new session will not be created.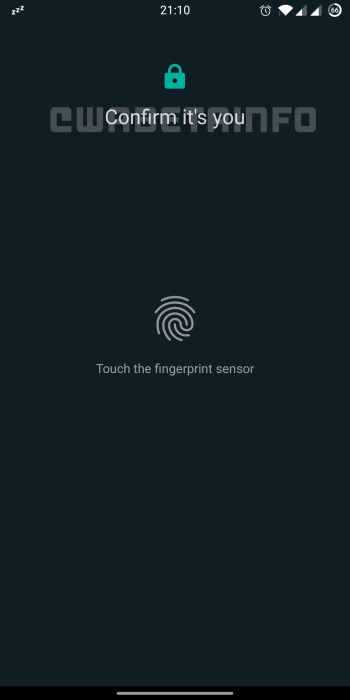 Also, it is still not confirmed if WhatsApp is adding Face Unlock along with fingerprint unlock in the update. There is no security on whether the fingerprint feature will replace the QR code feature or both will co-exist. However, it is clear that WhatsApp is going to make the app much more secure for the users as they use the same on multiple platforms at one time. Also, it would be a great feature at the time their new feature of using the same profile on multiple devices is launched.