WhatsApp is launching a new feature every couple of days. The same has been happening with Facebook and related services as well. It seems that both the parent company Facebook and WhatsApp are already working on a lot of different features that we could expect in the future. Recently WhatsApp launched a new Search the web and image search option, after which they also provide a new feature to beta users, where they had filter options for search.
Now, according to WABetaInfo, the messaging app is working on a new feature that would be preferred by users who are very concerned about their privacy and security. The feature is called "expiring messages", where the app will provide the feature to the auto-delete old messages so that it does not build a large clutter in your memory. The feature will be more focused on extending security for chat messages. The expiring messages feature will only work on the text message, and any image or video sent by another user will not be removed.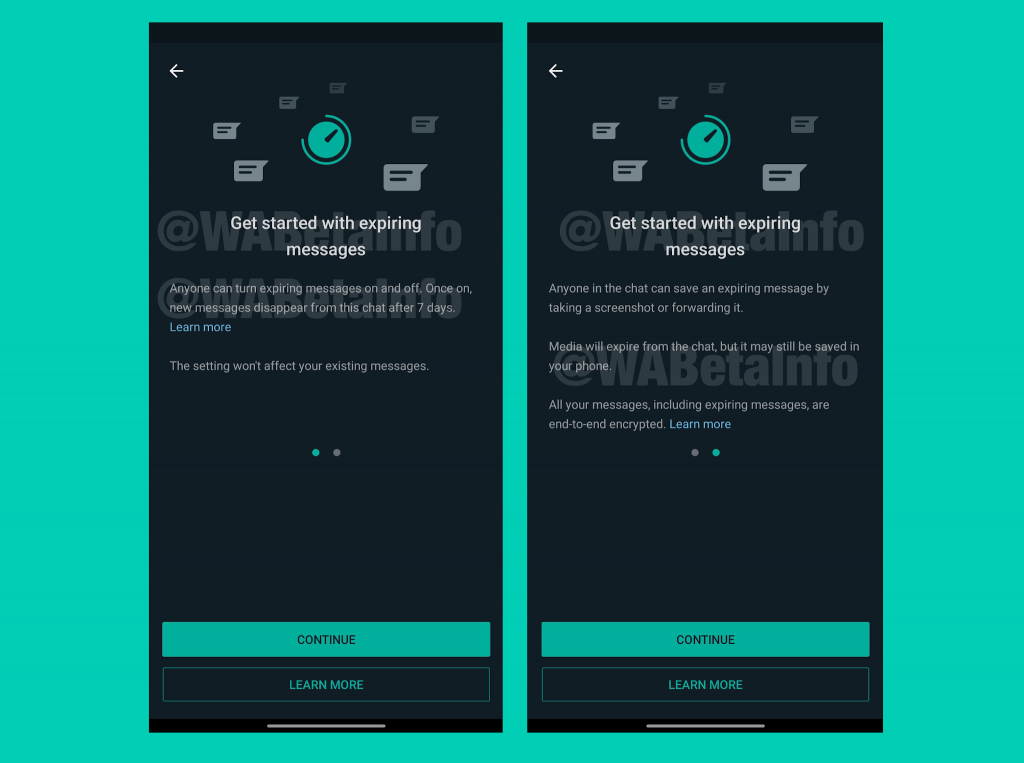 Therefore, if you received any media through WhatsApp or have taken a screenshot, it will remain saved. The same feature is already available in the competitor apps like Signal and Telegram whether the chats would automatically disappear after a certain set time. The flexibility for setting the time limit will be provided to the user in WhatsApp as well. There are no details about when the feature will be rolled or whether it has been completely developed.
Apart from these features, the company is also going to add a few more important features to the app like "mute for a lifetime", multiple linked devices, verifying messages, and much more. Most of these features are currently being tested on the beta version of the app that is being used by developers and testers as well.