If you are bored and looking for a way to pass your time, there is nothing better than playing a game on your smartphone. It would be better if you could play these games with your family, friends and loved ones.
It is why board game android apps are very popular as they not only help you fight boredom but also allow you to socialize with others through spending time on the game. The board games allow you to have fun and at the same time improve your strategy skills as well.
These games can convert into hours of fun for you and your family, which is why we have handpicked some of the best board game apps for you to play from.
Below is the List of Best Board Game Apps Available
Cluedo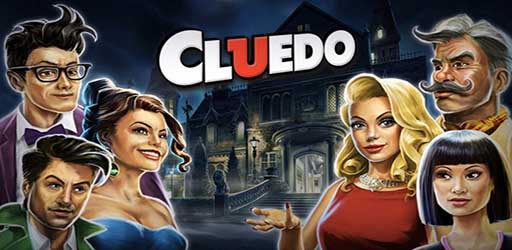 This game includes two components which are board games and mystery-solving, which not only makes it engaging but entertaining as well. Your job is to solve a murder mystery by rolling the dice. Rolling the dice will take you to different rooms in a murder mystery, ask questions to investigate, and finally find the murderer.
The game is fun to play with family and friends online and will surely be an iPhone app that you will have on your smartphone. The only thing is that the app is paid, but is surely worthy of the price you will be paying for it.
---
UNO! ™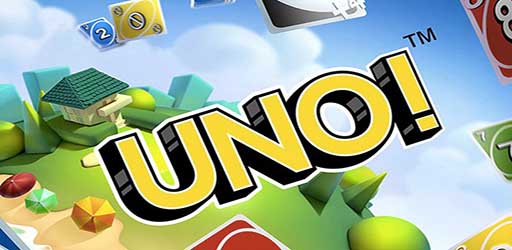 Who doesn't know about UNO? It is one of the best board games for iPhone and Android currently and has millions of users worldwide. The app is available for global users and you can connect with anyone on the internet to play it. You can play the classic mode or play in 2×2 format with other players as well to go up the ranking ladder.
Also Read: Best Brain Games to Play Now
The app also holds a lot of tournaments where you could win prizes. You also have a quick start option which will take you to a random setup to immediately start the game. It is a worthy addition to your iPhone or Android smartphone.
---
Parcheesi Star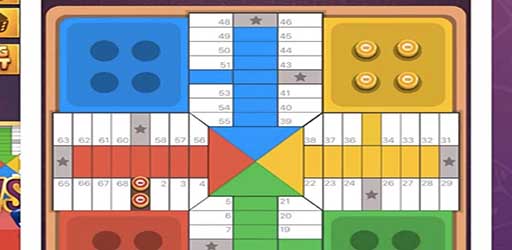 It is one of the most common games around the world. It is also known as Ludo, and you must have recognized the game with this name. This allows the user to roll the dice and advance places unless you have completed a full round of the board. You have to complete the round with all the chips you have to win in the first place.
It can be played both offline and online with friends and family and is one of the classic games that you will ever come across. It is definitely one of the best board game apps and best board game android apps. The game is available for free and can be downloaded on both iOS and Android devices.
---
Atriviate (Online Trivia)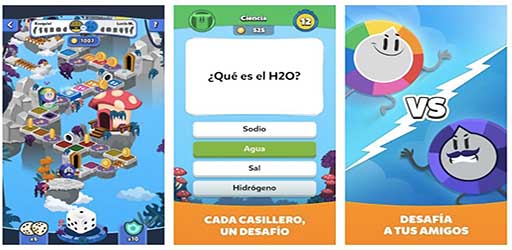 If you are looking for an online board game android app, which you can play with your family and friends, then this is a game that you should download. The game allows you to go through questions that will update your knowledge of general culture. The questions are regularly updated and added to the app.
Also Read: Survival Games on Mobile
You simply need to advance on the board and collect all the cheese to win it. The mobile version of the app also allows you to steal the cheese from the opponent player. Since you can connect your Facebook friends on the game, it becomes even more engaging and allows you to spend time with your friends socially.
---
Werewolf Online (The Wolf)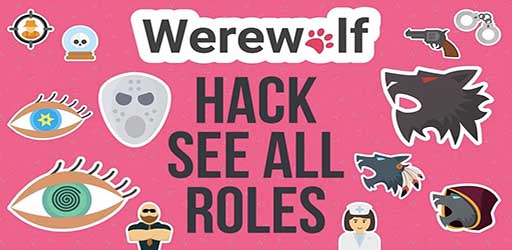 Among the list of best board games for iPhone, this game makes its mark by allowing up to 16 players to play together in one game. The game makes you find the liars in a village among the top-ranked villagers.
You can also play in the tournaments that are regularly held to unlock the achievement and other rewards. The game is completely free to download and is a lot of fun as you will have to use your abilities to find the roles of other villagers in the game.
---
Monopoly- Boardgame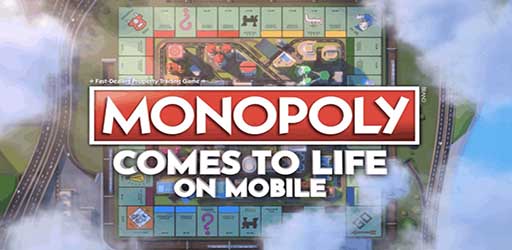 Monopoly is undoubtedly the best board game app that you will come across and has millions of users worldwide. The game is also globally available and allows you to connect with friends and random users online. The game allows you to earn money and even make your opponent bankrupt.
The game also allows the player to make money through a 3D map, build hotels, collect rent, and a lot more. The game has multiple modes like offline, online, and fast mode. It will cost you around $5.15, to purchase this game, but the price is definitely worth it.
---
Catan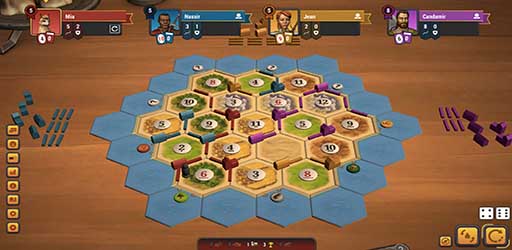 Catan is based on capturing, dominance, and colonizing, which makes it a great game in its genre. The game allows you to select from different characters like a pirate, knight, captain, merchant, and more. The character choice gives you certain abilities and will allow you to expand your territory through various tactics and challenges.
The task sometimes is very challenging, but they can be resolved through the quick resolutions provided to the players. Overall, it is the best board game android app if you like to face challenges and are ready to give time to strategy while gaming.
---
Scrabble GO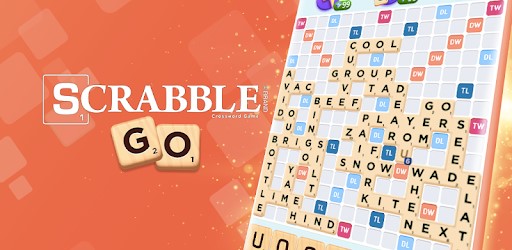 It is one game that you might have played during your childhood and could still be playing as well. The only difference is that earlier it was played offline on a board, and now it is available online as well. The game is available on both iOS and Android smartphones and allows the user to rearrange letters to create a word.
Also Read: Free Games on Steam
The game is great when played with family and friends and will engage you for hours. You can also play with users around the world which makes it even more fun. It also has different modes to play in and also provides you rewards at the end of a win.
---
RISK: Global Domination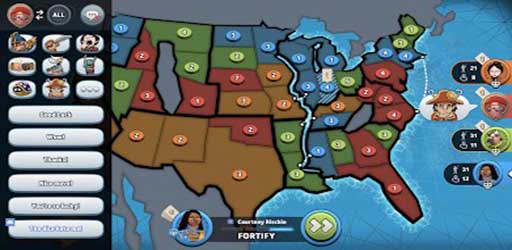 If you are looking for the best board game apps, then do not go any further. It is one of the best games with great graphics and original dynamics. The game follows the concept of world domination for the users, where they have to strategize every step they take to win. You can play with up to 6 players online and defeat them with strategy.
It also helps new users with a guide that comes with the game so that you can easily understand the gameplay which will help you dominate the countries of other players.
---
Untitled goose game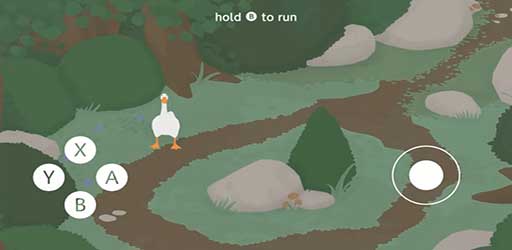 Goose board game is something many of us must have played in the early years and now it is available online as well. The board games iPhone app allows the users to customize the dice, boards, and other elements using the official currency of the game.
The game also comes with a lot of realistic features such as 3D dice rolling, obstacles and events, and a lot more. It is definitely one of the best board game apps on the list for light and casual gaming.
---
Top Board Games for Android – Our Best Picks 👌
| | | |
| --- | --- | --- |
| Game Name | Release Date | Developer |
| Cluedo | 20 March 2020 | Anthony E. Pratt |
| UNO! ™ | Dec 8, 2016 | Mattel163 Limited |
| Parcheesi Star | March 09, 2017 | Gameberry Labs |
| Atriviate (Online Trivia) | Aug 31, 2012 | Pandereta Estudio. |
| Werewolf Online (The Wolf) | Aug 31, 2019 | LizardFactory |
| Monopoly- Boardgame | September 2006 | Marmalade Game Studio |
| Catan | November 15 | Klaus Teuber |
| Scrabble GO | March 5th, 2020 | Scopely |
| RISK: Global Domination | Feb 19, 2020 | SMG Studio |
| Untitled goose game | 20 September 2019 | House House |
---
Conclusion
So here is the list of the best board game apps that you are going to find on both iOS and iPhone. These board games are really engaging and will surely help you to spend your free time. While most of them are completely free of cost on both platforms, games like UNO or Monopoly will come in paid versions. However, these games are definitely worth the purchase.
---
Frequently Asked Questions – People Also Ask
What is the #1 board game in the world?
2248 Puzzle is currently at the top of the board games on android.
Can you play board games on your phone?
Board Games on iOS and Android platforms are getting better day by day. A lot of Board Games are already available on these platforms.
Which board game has the most number of downloads?
Happy Color® – Color by Number has more than 100+ million downloads as per Google Playstore.