When it comes to Manga, it has one of the biggest fan followings around the world. The word Manga in Japanese means a comic book series, which has been a big part of Japanese culture. Japanese manga is known for its very different types of graphics and stories that you will not find anywhere else in the world. Due to the very same reason, Manga is not only popular in Japan, but also throughout the world.
Also Read: Top 10 Anime Streaming Sites That You Should Know
However, it is not easy to get your hands on these comic book series everywhere in the world. It is why people often search for free manga sites online to read their favorite manga series anywhere in the world. If you are a manga fan and want to read manga online, there are a lot of websites that will not only provide you with the latest editions of the Manga series but are also completely free.
Below is the list of Free Manga sites to read Manga Online
BookWalker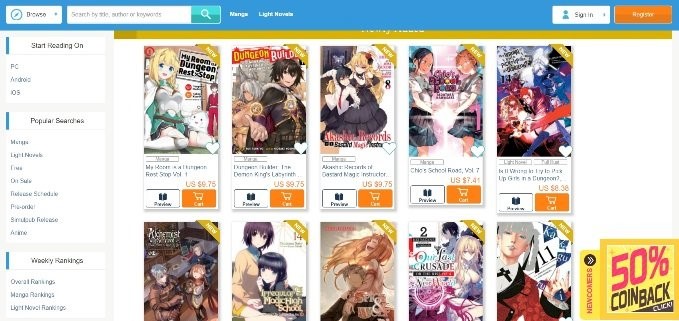 BookWalker is among the top websites online where you can read the manga. It is one of the most popular choices among manga readers in Japan and is known for providing some of the latest in the comic book series. The website is a digital bookstore and has specialized software for users that can be used to read these books from the website.
The best part about this platform is that the users do not need to pay for any kind of subscription and are completely free. Even if you are not a big manga fan, you will have multiple options to choose from and you can find anything from light novels to manga series to read.
---
MangaReader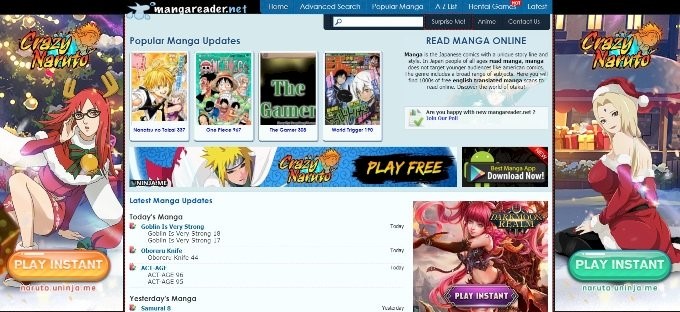 If you are looking out to read free manga and are also looking for a website that can provide you with content to read from various categories like actions, adventure, fantasy, and more, then MangaReader is the website to go for. This website is one of the top-ranking manga websites and provides all the content completely free of cost for the users.
The Best part about the website is the user-friendly interface which will easily guide you to your favorite manga series. The interface has been designed in a way that users can explore new manga series from different categories that match their choice. The search feature on this website is excellent and you can search for almost all manga series. Unlike the other free manga website, this platform does not force any ads, providing uninterrupted views for the users.
---
MangaPanda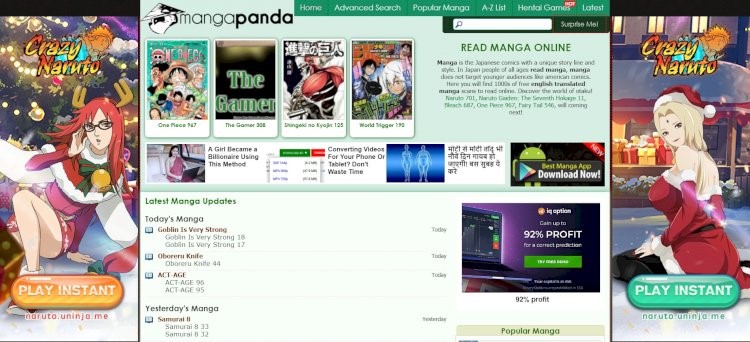 One of the noteworthy free manga websites online is MangaPanda. The website is in fact so popular that almost half of its viewers are from outside Japan, and mainly from the US. The website is designed with a green theme and has some of the most advanced search features available online.
The website is great for users who do not want to subscribe and create an account to view Manga. The website has some of the best quality content available online and you can also use multiple search filters to locate your favorite manga. This is definitely one of the easiest websites when it comes to searching among the list of most popular Manga.
---
Comico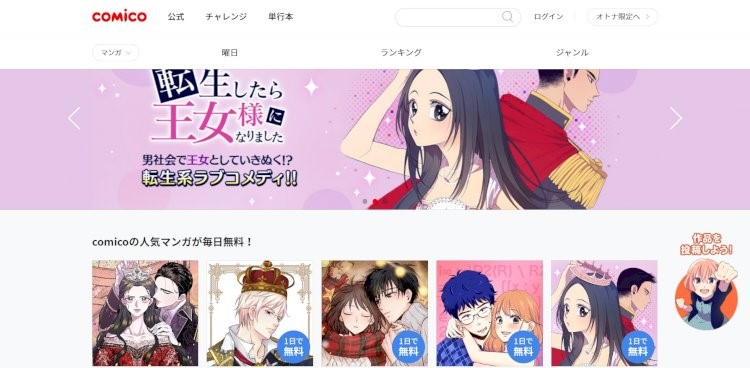 If you do not want to download any software for downloading and reading manga from a website, then Comico is one of the perfect solutions for you. Comico is a website to read free manga online. It has been specially designed for users who like to read the mange directly from the website.
The only problem with the website is that it is based in the Japanese language, therefore, you can have some issues while navigating the website and searching for your favorite manga. However, the website is ranked among the top web portals to read manga on the website. Since it is based on the Japanese language, you will be able to access a wide variety of Manga that is otherwise hard to find.
---
Comixology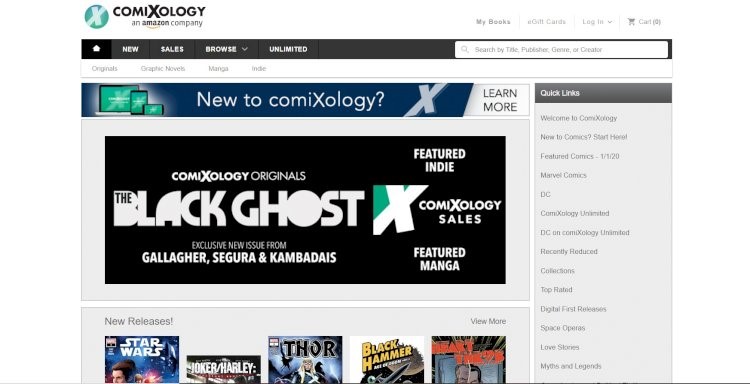 When it comes to the biggest collection of manga online free, then you definitely have to visit this website. The domain is an Amazon subsidiary and was created to help users read manga online. The digital collection of Manga on this website is phenomenal and you can also buy manga or get unlimited access to manga through a subscription.
The best part is that the website provides you with one month of free subscription after which you can decide if you want to continue using it or want to read through the free version. The website is clean and nicely designed for users to easily find their favorite manga.
---
Honto.Jp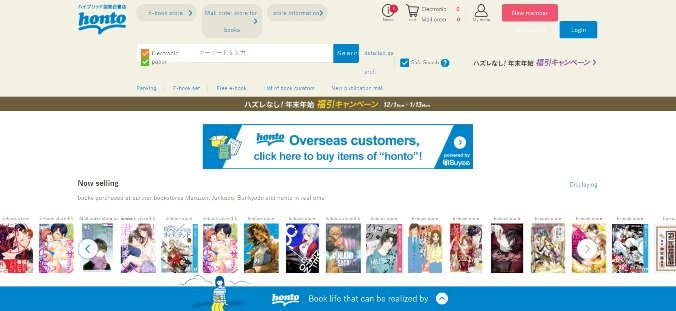 Among the best free manga sites, this is one of the more popular ones. Honto.Jp is a Japanese domain website that allows user to read manga online. It is not only the comics, you can also find a lot of free webtoons based on these comics as well.
Almost all the manga you will find on the website is in the Japanese language as the website has more than 90% of its visitors are from Japan. The website can provide you with manga in form of ebooks and paper books and the reading platform supports all OS such as PC, Mac, iOS, and even Android smartphones.
---
MyReadingManga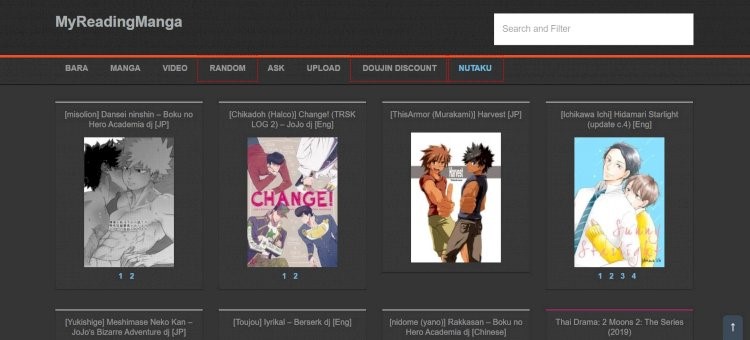 If you are looking for an online reading Manga website that can provide you with an accurate translation of Japanese Manga, then this is the website for you. MyReadingManga website has a huge library of Japanese Manga and all are available with the translation into English text.
The website allows you to read manga without creating any type of account on the website. It also provides an accurate search engine with lots of manga to search from. The website also has weekly episode discussions for manga fans and gets a recommendation for a new series or creates a post with pictures for the same.
---
MangaPark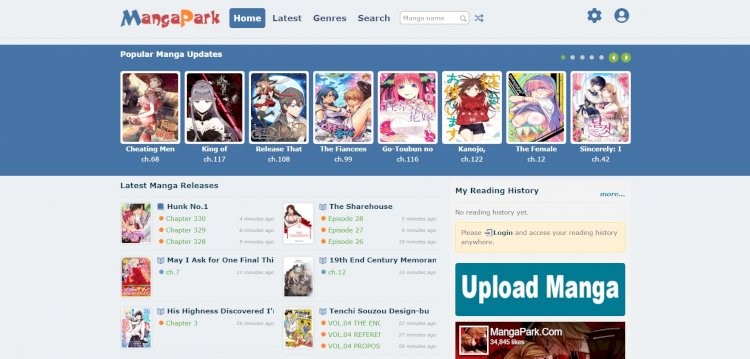 MangaPark is certainly one of the most popular websites that you will come across if you are searching online to read manga for free. Visitors can easily search for their favorite manga series as the website has been designed with the most user-friendly interface.
The Manga collection on the website has been categorized as action, adventure, fantasy, and a lot more to make it easier for people to select a series. Also, you can use any device like a PC, Smartphone, iOS, etc to visit the website and start reading immediately.
---
MangaKakalot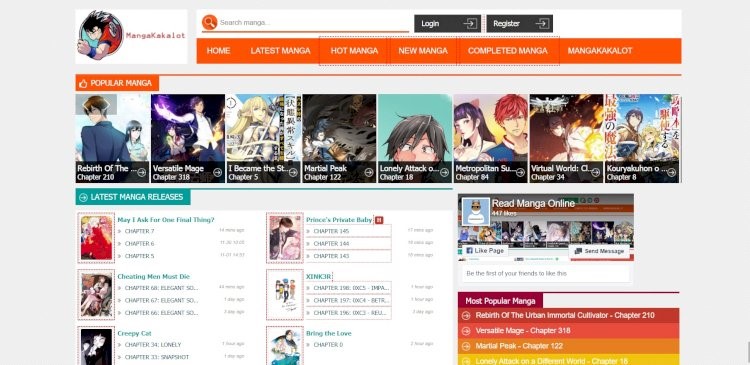 MangaKakalot is one website that comes with a more sophisticated and clear approach for users. As a visitor, you will first have to create a free account on the website after which you can access the most entertaining manga comic collection online. The collection has high-quality images and is updated regularly with the latest issues. It is a very well-organized website, making it easier for visitors to search for a series.
---
CrunchyRoll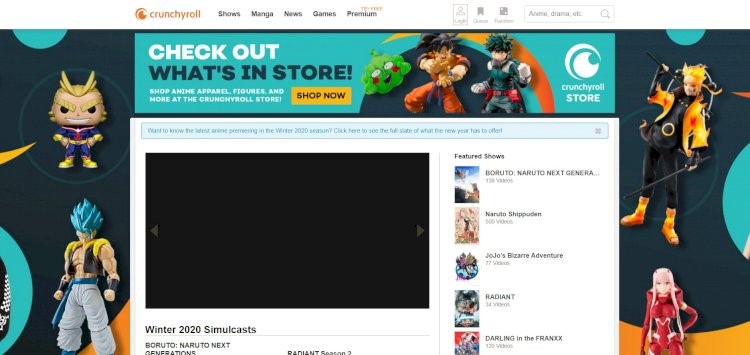 Last but not the least, CrunchyRoll is a popular website for reading manga online and also features a separate section for visitors to read manga online. The website is totally legal and provides all free manga content for users. The platform even has an app for both Android and iOS devices and will definitely provide you with a much better reading experience. The website is easy to navigate and search for your favorite series.
---
Few More Working Sites to Read Manga Online for Free
---
Conclusion: Best Free Manga Sites
So these are some of the best online websites which would help you to read all the popular Japanese manga online. Almost all of these websites have a translation feature for English text and come with a great search engine and categories to select the manga you like. You can visit this website and read the manga completely free of cost. So the next time you want to read Manga, you know which websites to go for.
You may also like: