FileRepMalware – When it comes to some of the most prominent issues on a system while working online or using the internet, most of the users face the issue of malware. For those who do not know what malware is, it is basically a code that is hidden in any kind of software or browser extension you download from the internet, or even the unknown links and pop-up ads you click on while browsing.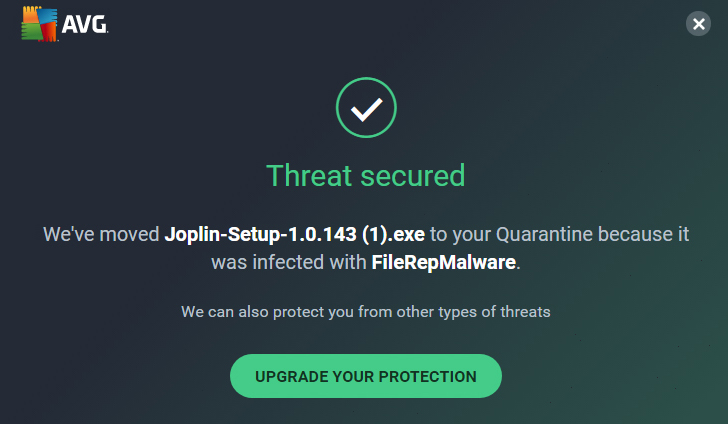 Malware is something that gets downloaded on your system and stays hidden while affecting the major files on the operating system to either run ads or change the settings of the operating system with any information about it to the users. Malware is very harmful as it not only changes the setting on the operating system but can also be used to steal important user data. When it comes to malware, one of the most common malware that is detected by an antivirus system is filerepmalware.
One of the most common antivirus programs to detect this file rep malware is AVG and Avast. It can be detected on Windows operating systems like Windows 7, 8, 8.1, and even 10.
What is FileRepMalware?
As per the Antivirus programs file rep, malware is treated as a malicious file that can pose a potential threat to the system. Many users have reported different issues related to this malware, such as displaying annoying alerts and messages, disabling a function or device, etc. If you search for "what is filerepmalware" on Google, you will find that that malware was previously known as "Win32:Evo-gen [Susp]".
The name Win32 shows that the malware was specifically designed for the Windows operating system and does not affect other operating systems like Mac or Linux. While the Evo-Gen part of the file name indicates that it is a trojan type file. The file rep malware is proliferated with a fake KMSPico tool, which is generally used to an active illegal copy of the Windows operating system or a different Windows software that has been illegally downloaded.
One of the most common things you will see if the file has infected your system is filerepmalware pup. These are actually unwanted adware programs that are designed to display unwanted advertisements, coupons, banners, and record the sensitive data of the users when clicked on.
These ads can also be used to divert the users on malicious websites that record the data of the consumers and transfer malicious files to their system which can also be used to steal the financial data. These files can steal data like Internet Protocol (IP) addresses, Internet service providers (ISPs) geo-locations, URLs visited, queries entered into search engines, pages viewed, keystrokes, etc, and can be used to generate revenue to sell this to any third party.
How can they infect the system?
Since filerepmalware is malware, it can be transferred onto the system of the users in multiple ways. One thing is for sure, that it would require an internet connection so that the users can either click on a link or ad or simply download a software. There are various methods through which the file rep malware can be distributed, with one of the most common methods being used by developers to bundle it with the software. There is much software online that does not come with any digital signature.
The developers intentionally add a malicious code in the bundled software which remains hidden and when installed on the system, changes the settings of the Windows system. Some of the most common ways of distributing these malware files are:
Links and attachments sent through unknown id on the email.
Transferring data from an external flash drive that has infected files.
Infected file on Network.
Fake updates and software for download.
Ads and Link through pop-ups and ads which divert to malicious websites.
What should be done if the filerepmalware is detected?
This malware is basically detected in files with a very low reputation score. This low score is basically assigned to applications that have not been downloaded much on the internet and have not been added to the antivirus clean-set yet. Also, any software which does not have a digital signature or publisher signature will be marked as malware. To check if the files detected as filerepmalware is safe or not simply follow the methods below:
Download the Virustotal app from the internet which will check if the file detected as malware is safe or not. Once it detects the file, right-click on it and check the location of the file. You can also upload the suspicious file on Virustotal to check its safety status.
Since the malware is only detected majorly on Avast and AVG, it is suggested that you should scan your system with another Antivirus system to make sure that it is not a false flag. You can check the same with Windows Defender or a free malware scanner online.
Once the file has been detected and is positively identified for malware, you simply need to delete the file. You can also use LockHunter to unlock and delete the file.
Things you could do to avoid downloading the malware?
When you search online for what is filerepmalware, you will often see some instructions that would help you understand what needs to be done to avoid files like filerepmalware pup. You can follow the steps mentioned below to avoid downloading these files on Windows.
Do not download any kind of application from the internet which is from an unknown website and does not have the digital signature of the publisher or developer.
Do not click on Ads that come as a popup on the browser and never click on any unknown link received on email.
Remove any additional browser plugins and extensions which you do not use.
Conclusion
The filerepmalware might or might not be harmful to your system. However, if it is detected by more than one antivirus program then you should follow the instructions mentioned above. It would not only clear your system with such unwanted files but will make sure that your personal records are not shared without your permission. However, do try to follow the prevention steps which would not lead to a situation where the system is infected by malware.
Also Read: