There are a lot of different games right now and all offer a different kind of experience. Different genres of games are currently present for the player to pick from and each of them offers engaging gameplay. One of these genres is the city building game, which requires patience, strategy, and a lot of creativity to create a complete town on your own.
There have been some of the best city-building games in the last few years, one of the most popular being SimCity, Tropico, and more. These city building games are not only great for passing your time, but they are also great for kids in many ways.
Kids can not only learn to create new things and use them appropriately, but they also learn the building process. The gaming industry has grown substantially in the last few years, due to which many new city-building games have been introduced which have a richer and life-like experience for users building their own city.
Now there are many such games available on the market, but only a few of them are good enough for you to spend your time and money on. It is why we have created a list of the 15 best city building games of all time that you can play and get an experience like no other.
Below Are the Best Games Like city building
Cities: Skylines
Platforms: PC, Xbox One, PS4, Nintendo Switch.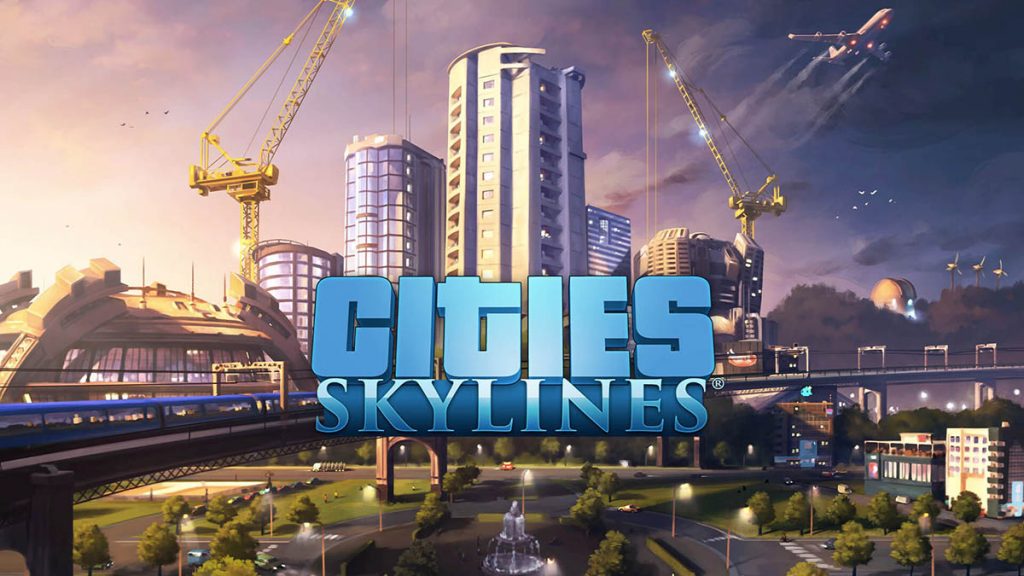 It is one of the best city building games pc and the experience is par excellence. It is one of the top recommendations in this genre if you like such games. The game provides you complete freedom as a player and creator and what kind of city you can create is only limited by your imagination.
The best part about the game is the level of detail that it provides to each and every element. You will be responsible for creating the city, its policies, and how they function differently during the day and night. The game is really addictive and there is never a dull moment in it for the players, as you will have to interact with different parts of the city to maintain it.
The game is great as it is and also has around 100,000 mods on Steam which you can use to add new elements to the game or even change the existing one.
---
SimCity 4: Rush Hour
Platforms: PC.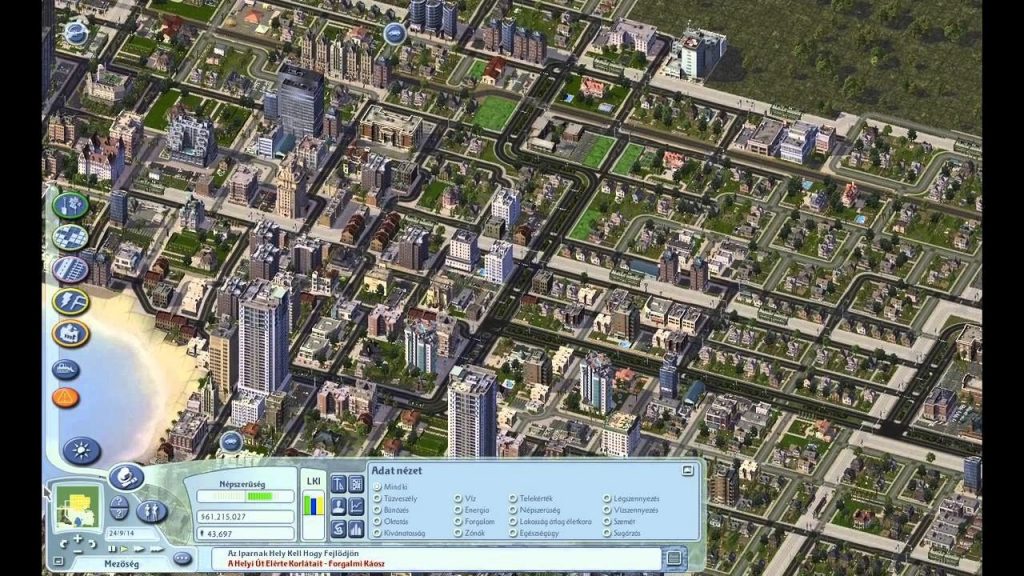 Ever since the SimCity franchise came into existence, it has become the benchmark for city building games and is by far considered to be the best city building game of all time. There is no exaggeration as to what this game offers to the users. The game provides similar gameplay when it comes to creating the cities and managing every aspect of it, but it has something more than the other.
Also Read: Similar Games like Terraria
Through the game, you will not only engage with activities to build your city and maintain it but also engage with the people living in the city and try to keep them happy. The way you take care of the residents in the city and the city itself will define how prosperous the city is in terms of education, economy, health, and other factors.
It has various modes like God, Mayor, and My Sim Mode which provide a different perspective to the game. You will surely be glued to the game for more hours than you know.
---
SimCity 3000
Platforms: PC.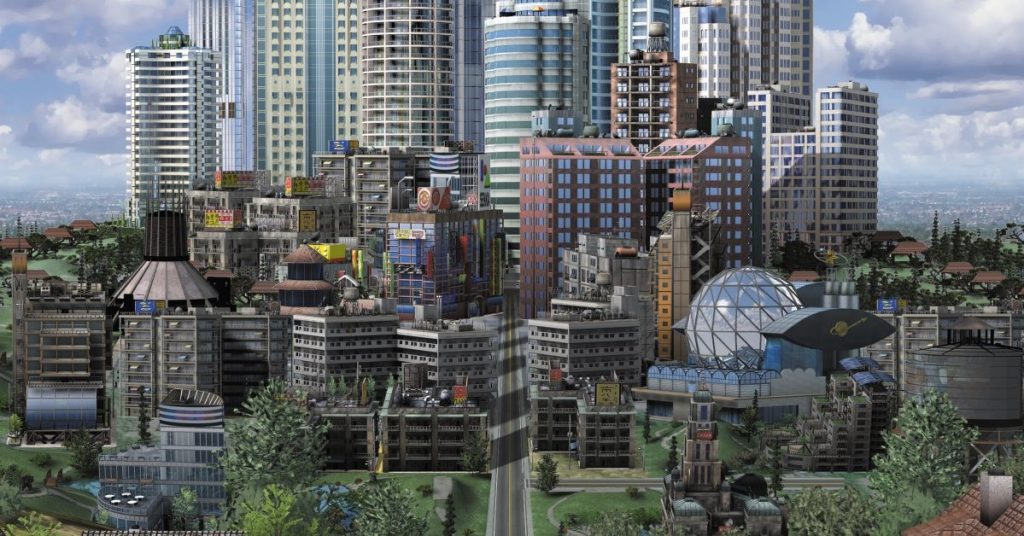 Regarded as one of the best city building games in 1999, when it was launched, the game still has a lot of charm left. If you are new to city building games, then this should be the game you should pick and one of the major reasons to do so is because of the advisor help that you get.
The game has advisor features, which suggest what you should do and improve to prevent the city from sinking in any way. The game not only allows you to build a city, but also manage things like education, health, security, finance, and a lot more, which is fun.
You will have to make sure that the people are happy and they are getting a regular supply of resources like electricity, water, and more. Unhappy residents can also retaliate and cause a rampage in the city. The game is definitely funded and something you should try.
---
Frostpunk
Platforms: PC, PS4, Xbox One.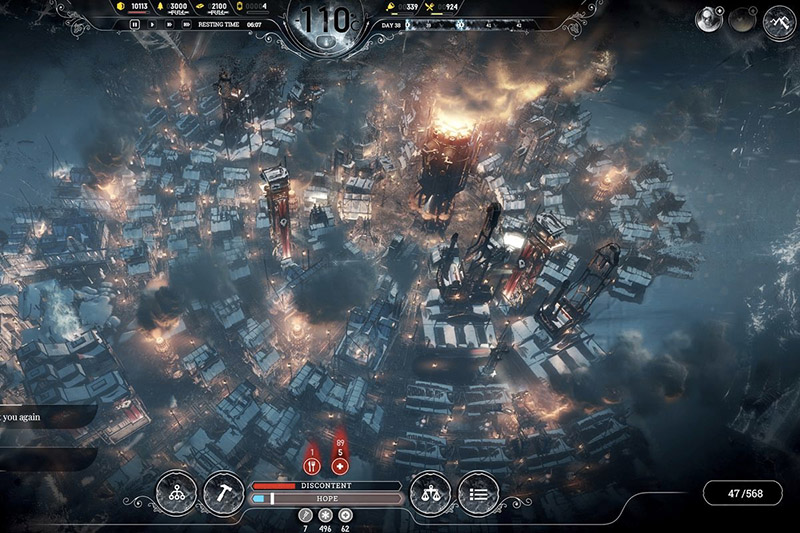 This game brings in the city building aspect mixed with survival game features. The story puts you and the last group of people on earth in an ice age environment. All of you are submerged under the crushing ice and now using the steam technology, will try to survive the environment.
You will have to make sure that the group remains secure and able to carve resources to survive. At the same time, you will also have to find ways to expand your area through risky expeditions and build a new city for the group.
There will be rough and easy decisions while you go through the journey. It has a lot of things for you to enjoy and get engaged in, which makes it the best city building games pc.
---
Surviving Mars
Platforms: PC, Xbox One, PS4.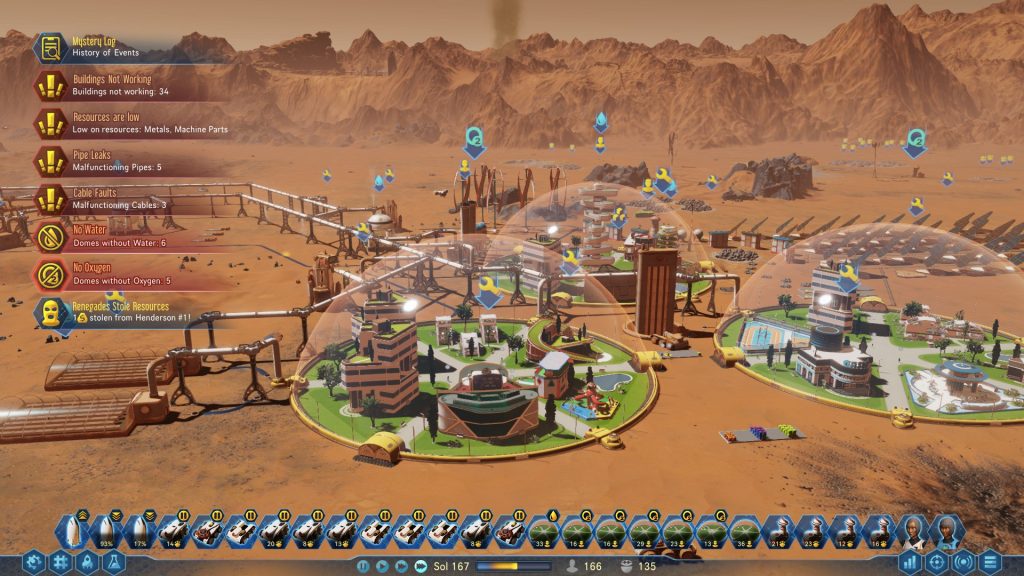 Till now you have been building cities and managing everything on the planet earth, but this game will make you do everything on Mars. As the title suggests, you will be responsible for surviving on Mars and your job will be more than just building cities.
The game allows you to create domes, which will be under a small district on Mars. You will have to control parameters like Water, Oxygen, Shelter, Food, and all the other required resources. However, the road will not be easy as you will have to fight various obstacles like plagues, alien attacks, and more.
The game gives you a new environment to explore and also new challenges which are unique. It is definitely a game for you if you are looking for a city building game with new elements.
---
City Life 2008
Platforms: PC.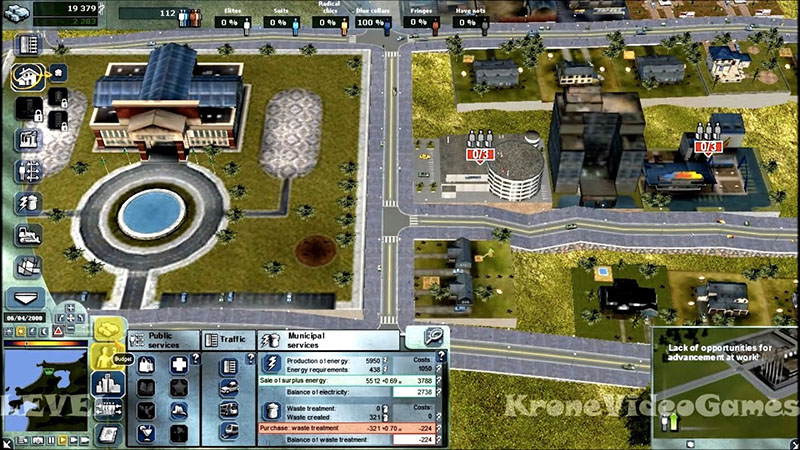 It was considered the best city building games when it was released and is still very popular among users. One of the major features of this game was the editing tool, which allowed the users to make modifications or changes to the existing resources.
Also Read: Similar Games like Age of Empires
It basically allowed more creativity as per the user's thoughts. You will have to build a city in this game with many buildings and will have to make sure that the people living in it are happy and prospering. The citizens are divided into six subcultures, where each one of them have different requirements.
Also, each of them is an expert at doing certain work, like building, farming, and more. However, if you do not pay attention to their needs, everything will become a bit disturbing for you to manage. It also allows you to see the city through a satellite map, which is definitely fun.
---
Aven Colony
Platforms: PC, PS4, Xbox One.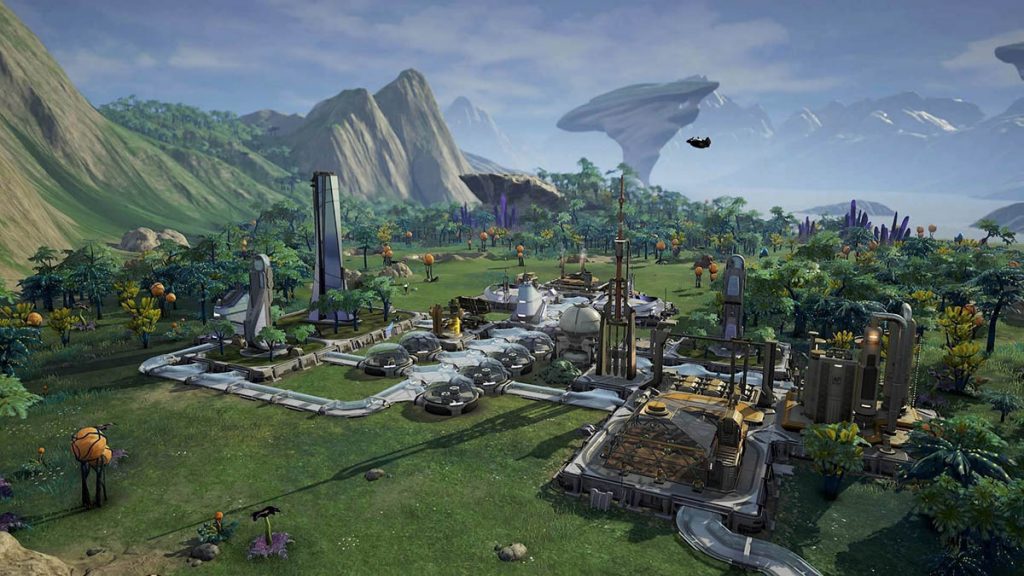 The game was released in 2017 and since then it has been a great offering for people looking for a game in the space environment. As the player, you will be sent to the solar system to create a new human civilization on the planet Aven Prime. The task is also not easier as well, as you will have to face a lot of tough challenges along the way.
The planet will have different kinds of environments and you will have to handle them all while they are being constructed. Also, since the planet already has an alien life form, you will have to co-exist with them, where some will be friendly and others not.
The game has a variety of ever-changing environments that will engage you forever. However, this game does challenge you to build and manage everything in a proper way for things to work.
---
Islanders
Platforms: PC.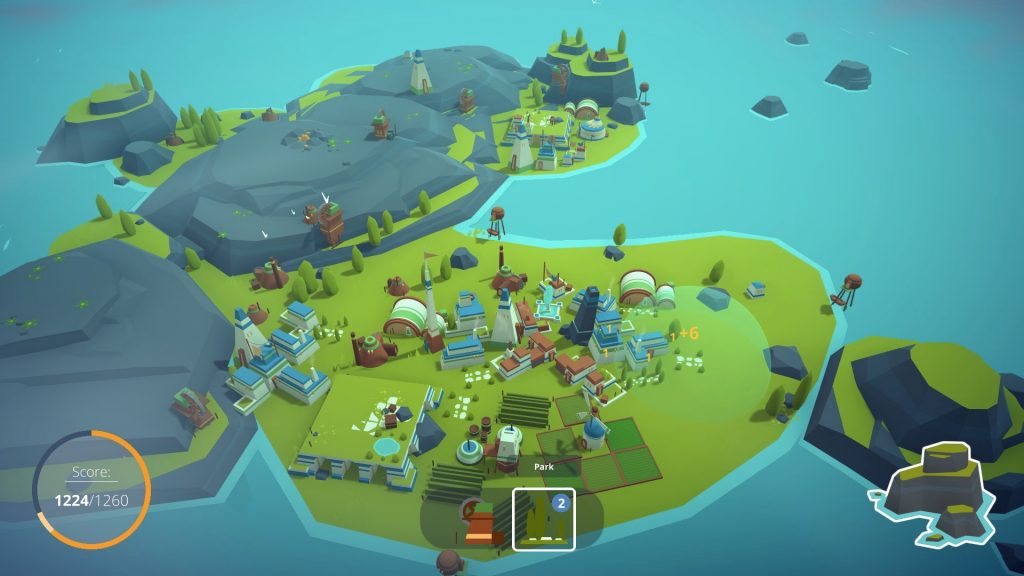 The game is one of the most minimalistic city building games that you will ever come across. The best part about the game is its colorful environment and the relaxing nature of the gameplay. The game does not add a lot of elements to it but is fun to play.
You will simply have to explore the beautiful islands and create a city of your own. The game will also have random island generation where you can create something new.
---
Anno 1404: Venice
Platforms: PC.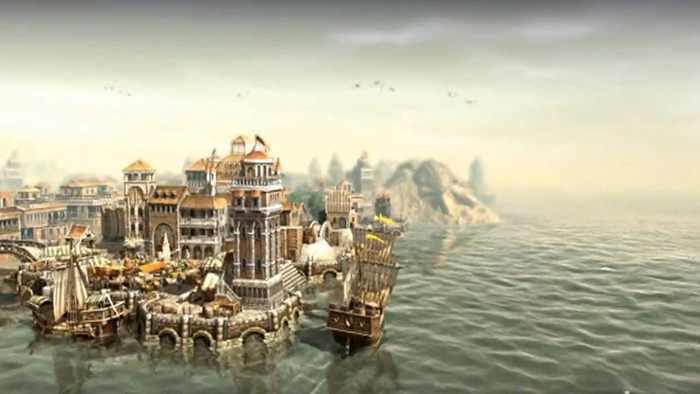 If you are looking for the best city building games, then Anno 1404: Venice is the game you should definitely buy. The game allows the players to colonize the lands, settle there and increase the trade. You will slowly and steadily prosper your village and expand its boundaries to become more powerful.
The game is not simple at all and will give you a lot of challenges before you are the most powerful village in the game. It has plenty of challenges and missions and you can also bring your friend along and play with them in multiplayer mode. Overall, it is a great game with a lot of attention to detail and mechanics.
---
Tropico 6
Platforms: PC, PS4, Xbox One, Nintendo Switch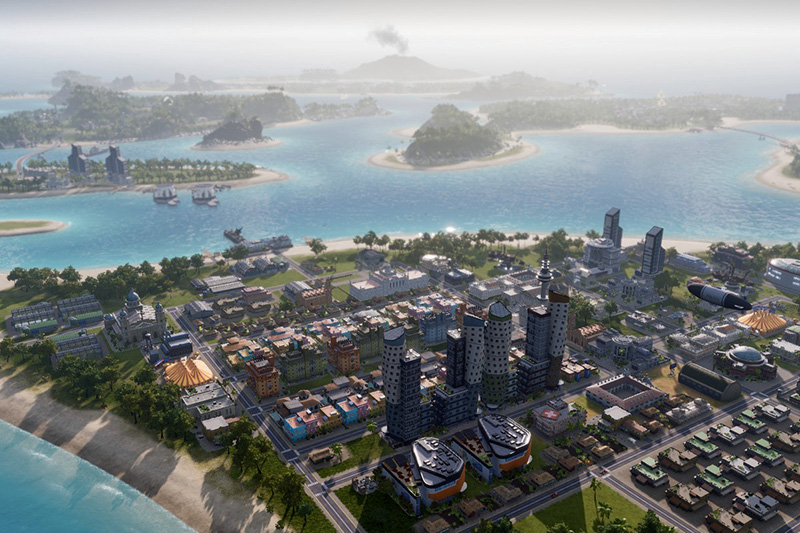 Tropico brings the best of Caribbean islands and allows you to create a city of your own in a pleasant environment. The game makes you more of a dictator where everything is managed by you and you will have to face a lot of international challenges while doing that.
The game also allows you to connect with various islands nearby and gives you control of transportation, connections with other islands, and more. You also get to do some funny things in the game like asking for stealing the Statue of Liberty and more.
It is a lot of fun and will engage you for hours and hours of gameplay, which is why the franchise is considered to be the best city building game of all time.
---
Caesar III
Platforms: PC.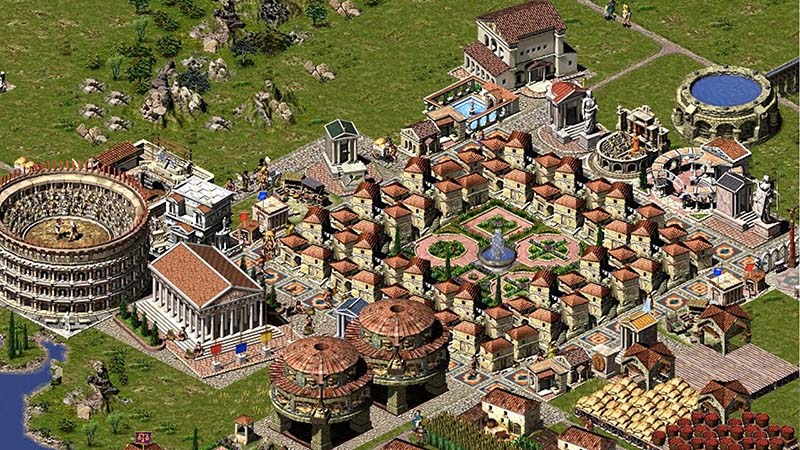 When the game first emerged in 1998, not many knew that it would become so popular in the series. The game is one of the best city building games there are and offers a lot of different things for the users. The game allows you to build various elements in the game to gain the favor of the Emperor and be the next Ceaser.
You will have to nurture your character from the lowest level to be the king of supreme power. While doing so you will have to accomplish all the tasks that a good king does. Things like peace, culture, prosperity, population, and others have to be handled at all times. The game is based on the Roman empire, so you will see a lot of elements that represent it.
You can control trade, build a lot of buildings for that purpose and control almost everything. It is a great game, with simplistic controls and a lot to offer.
---
Valhalla Hills
Platforms: PC, PS4, Xbox One.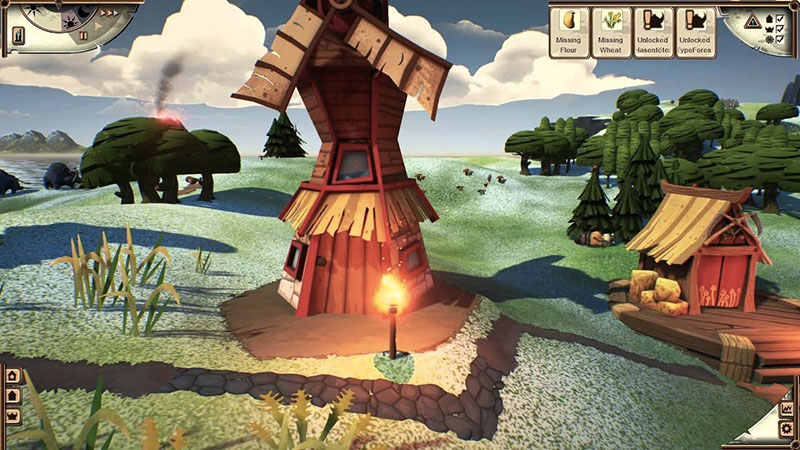 The thing with city building games is that they try to represent the culture of the country in most of them. In this game, you represent the Vikings and the game is actually more challenging than others. You will have to manage all the members of the group and have to make them work to be more productive.
At the same time, you will have to make sure that they get adequate food and water as well. However, from time to time, the members will not work and do as they would like, which would also pose a challenge for you. It is a great game and gives you a good experience of how Vikings lived.
---
Banished
Platforms: PC.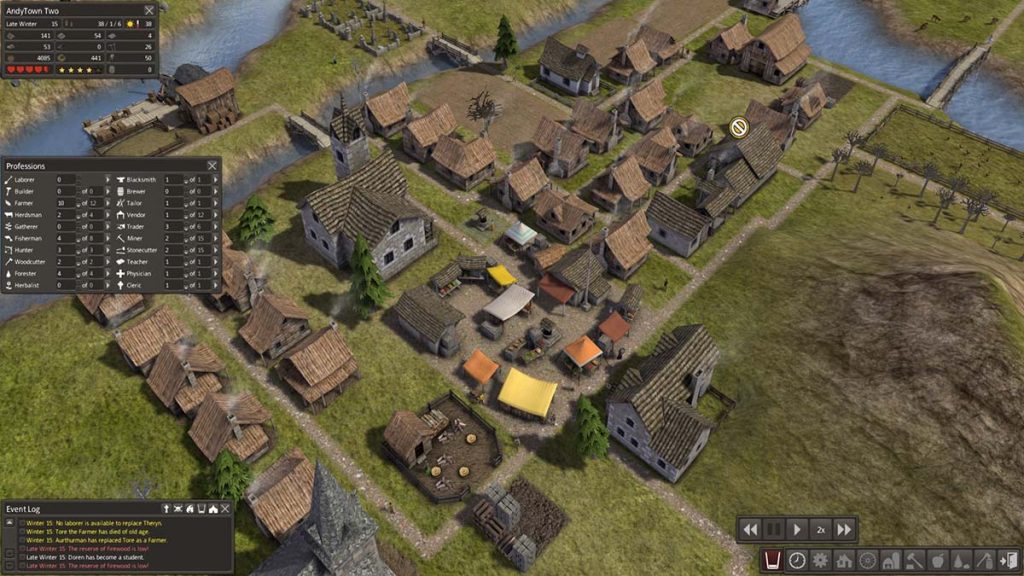 It is one of the best city building games for many which also includes a bit of survival instinct. You will be a part of the group that has been banished from the existing village and now you will have to start building a new village with them with limited resources.
It would be like working out from scratch where you must engage the member with dedicated work, which will be assigned by you. The residents will grow and die when they get old, with new members coming into the family.
From time to time, you will have traders and other important people coming to the village to help you grow.
The Settlers 7: Paths to a Kingdom
Platforms: PC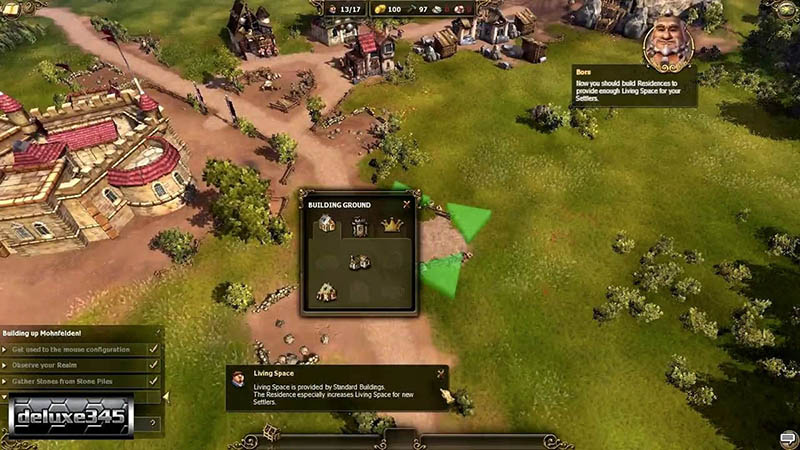 It is one of the most popular games in the series and has a great fan following among strategy gamers as well. The game asks you to focus on trade, technology, and military to set up and expand your territory.
You will also be responsible for setting up new trade routes for economic development while you are building your city. The game would also ask you to fight and adapt to certain situations. Make sure to take the right decision or it could lead to the end of your civilization.
---
Factory Town
Platforms: PC.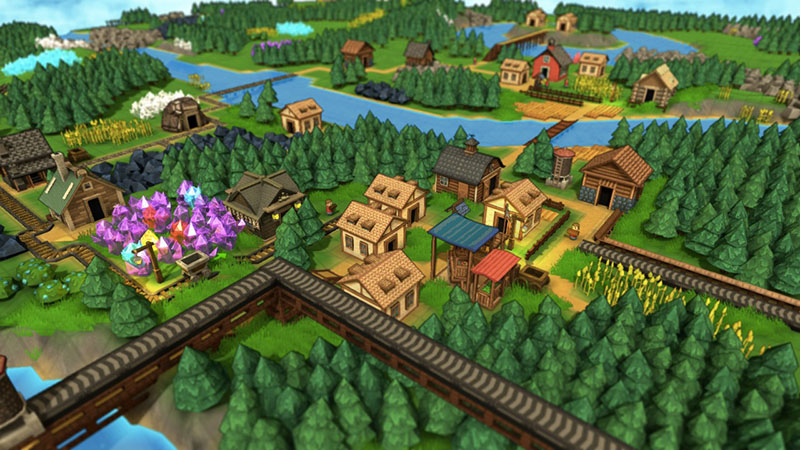 The game is great for any city building genre fan, but this time, it's more about industries than building cities. The game allows you to build a functional production line by using great construction ideas and the available resources. The game would also help you find magical items that can be used for construction.
The game also encourages you to do a lot of planning before anything is constructed in the game. At the same time, you will also manage the workers and select the resources to upgrade the machinery. Slowly and steadily you will be creating one of the best and more efficient production lines in the world.
---
Conclusion
So here are some of the best city building games of all time, that you can play on various machines and platforms. Every one of these games has passed the test of time and is still being played by millions across the world. These games will not only encourage you to build using your creativity but also use strategy to go further.