Best Video Downloader App For iPhone – Watching videos on your smartphone is one of the best and most entertaining ways of passing free time. In fact, since more and more entertainment media is moving towards focusing on the mobile device viewing rather than on TV, the amount of content that one can watch on a mobile phone has increased by a lot. One such popular media or video browsing platform is YouTube, where you can watch almost an unlimited number of videos, be it music videos, animation, movies, and such.
There are many other such platforms on the internet as well which has a big library of such video to view from. While browsing through so many videos you might have come across a few that you would like to watch again without having to use the internet or would have felt that there should have been an option to download it on your device.
Although many such online video streaming platforms do not have the option to download the video, they do provide the users the option to save them in their playlists. However, you will still not be able to view them without using the internet. The issue is more prevalent for iPhone users, where the option to download content from the internet is limited. However, you can download the video on your device using the video downloader for iPhone.
There are multiple apps on the internet that you can install on your iPhone and use to download your favorite videos from the internet. However, not all are as easy to use and genuine. It is why we have listed down the best video downloader app for iPhone that you can use. Also, since these apps are totally free, you can simply download and start using them immediately.
Below is the list of Best Video Downloader Apps for iPhone/iPad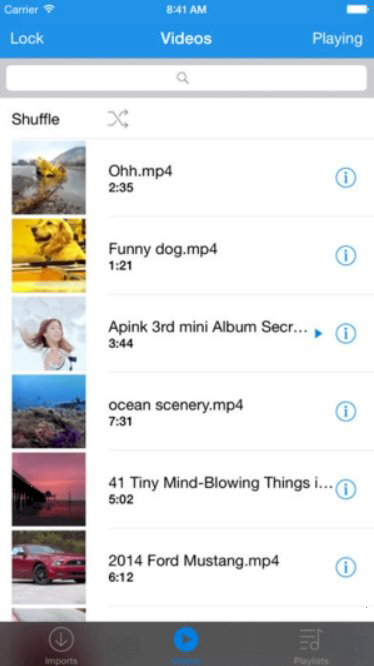 When you are looking out online for the best free video downloader for iPhone, then this app would come out to be at the top of the list. It is probably one of the easiest and most useful video downloaders that have been created for iPhones and iPad. The best part about the app is that it comes with Cloud support to save videos online.
You can simply download the app and import videos from Camera roll or Google Drive and Dropbox. The app can download and save videos from almost any video streaming website and can easily download multiple formats like MKV, m3u8, MP4, WMV, AVI, FLV, and many more.
---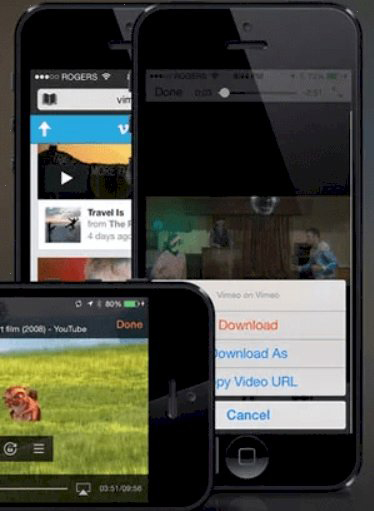 It is regarded by users as the best video downloader for iPhone and also has one of the easiest UI to navigate. The video download is better than others as it allows the user to pause, and resume the download whenever they want to. The app also allows a user to download the video from online streaming websites and add an effect to them before downloading them.
The best part about the app is that even after the app has been closed and restarted, the link continues to remain and you can also resume downloading the video from the same link. It also has an integrated video player and supports many popular video formats.
---
If you are looking for a free youtube video downloader app for iPhone that is light and faster to use, then this is the app you should go for. It would not only help you download the videos from the online website but will also help you create a playlist for your favorite videos. The app has been designed for iPhone users in a way that it does not take much time to download the video, and is much more efficient than other apps in the market.
The app is simple enough to use and you will not even have to copy-paste the link to save the videos. Also, since the app always runs in the background, it becomes easier for the users to download videos at any time while browsing them.
---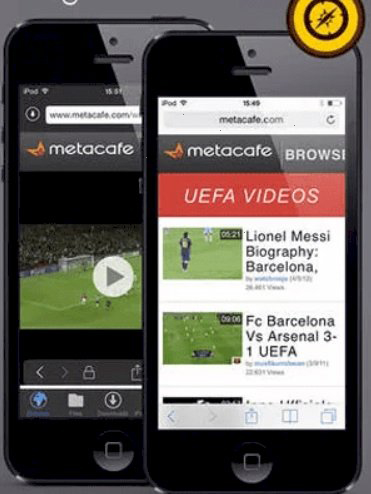 Video Downloader Pro is yet another genuine app for iPhone and iPad that lets the user easily download the video to the device across multiple websites on the internet. The app also comes with a web browser that can be used to search online for your favorite videos and directly download them on your device.
The browser is very secure and does not save your browsing history. It was designed for the users to search for any kind of video anonymously. The best part is that you get all these functions in a Video downloader app for free.
---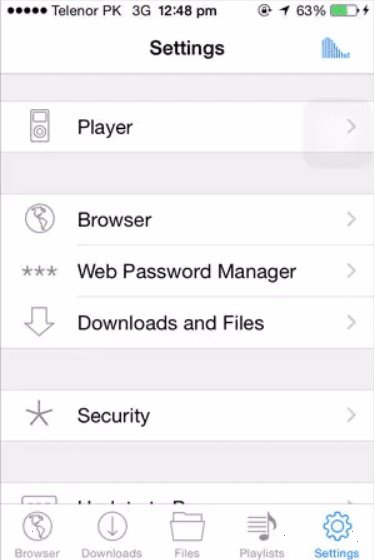 Looking for a free video downloader for iPhone on the internet might fill you with a lot of options. Among them, you will also find this app, which will definitely end your search for a genuine app, which provides clean and simple usage. It is one of the few websites that support video downloading from almost every other website out there, with some of the most popular ones being YouTube, Vimeo, Dailymotion, and iTunes.
The app will also come with a file manager and MP4 player for high-quality video playback. The app is very simple in design and usage and can even be used by a new user.
---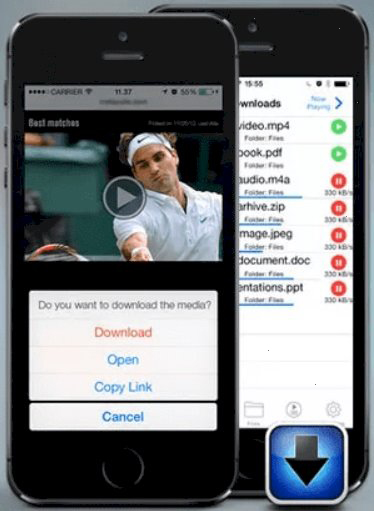 When it comes to downloading a video downloader app that is super-fast and also has some of the best support for multiple video extensions, then this app comes at the top of the list. The app is among the best video downloaders for iPad and has the ability to download and save multiple video files from multiple websites at one time.
The best part about its multiple downloads is that you will not see any drop in the downloading speed although you are downloading many at one time. The app is completely free and can download files directly to the device. The app not only downloads videos but also documents and audio files.
---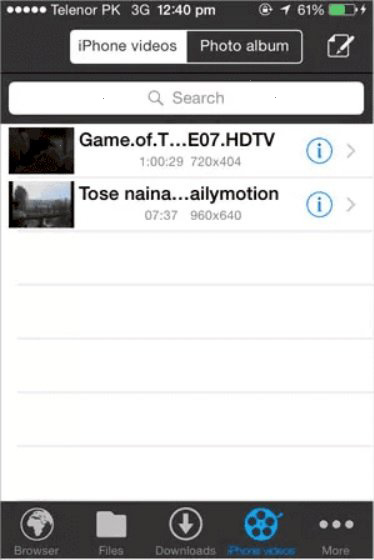 If you are looking for a simple video downloader app for your iPhone that can simply download video files from the internet and has a no-fuss operation, then this is the app to go for. The application is one of the simplest and easiest to use and can easily be downloaded and installed on the device.
It simply provides easy access to the video by downloading it from the internet and also provides a playback option with outstanding quality. The app also allows the users to edit and enable the background play feature with a media player and file manager.
---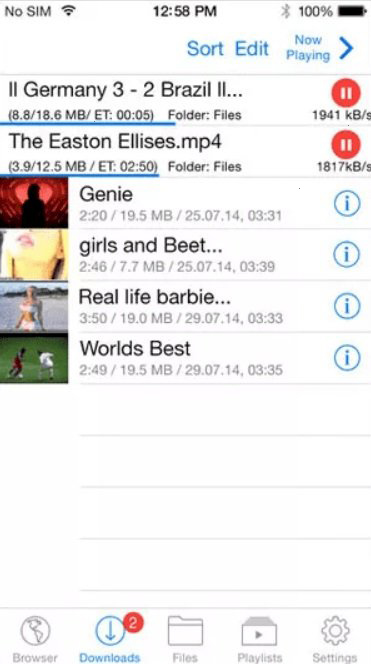 It is one of the most versatile video-downloading tools for iOS devices and can be easily downloaded to save videos from Google and Youtube with minimal effort. It is regarded by many iOS users as one of the best available apps on the internet that can help to download and save videos.
The app also allows you to create multiple playlists with your favorite videos. It also supports almost all types of video files format and has a very easy-to-use interface for users.
---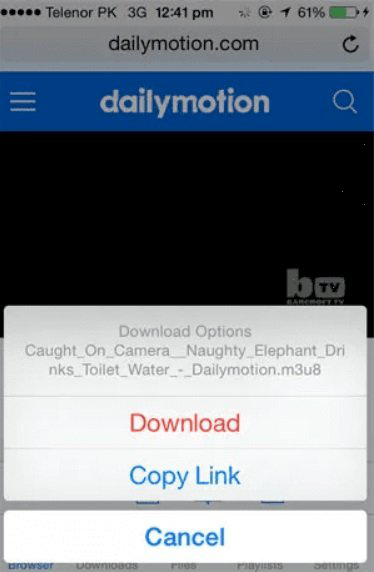 Simple, Light, and easy-to-use free video downloader iPhone is what we can define this app as. The app is simply meant to download videos from platforms like YouTube videos, music files, Facebook videos, and many more. Since it is totally free, one does not have to pay even a single penny forth videos.
Since the app can download videos from multiple websites, it should be a must-have app on your smartphone, if you like watching offline videos.
---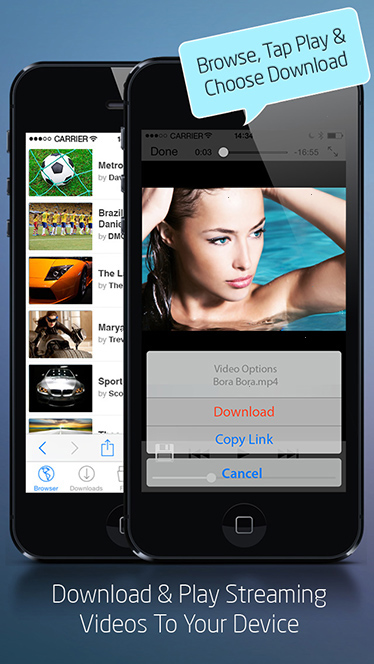 Although it is the last entry on the list, it is not the last in what it provides to the user. It is one of the more refined apps on iOS devices which can easily download any video file on the internet and then save it in multiple formats.
Since the app is very reliable, you can expect high-quality downloads, no matter where you download the videos from. It can download videos in over 20 formats that are supported by the in-built iOS media player.
---
Conclusion: Best Video Downloader App For iPhone
So here is the list of the best video downloader apps available for iPhone and iPad. Since iOS devices have more restrictions, selecting a good app for it might be tricky.
However, all the apps mentioned above are tried and tested and will help you download videos from almost all kinds of domains with your favorite extension. Since they are all free to download, you can install and try any one of them.
Also Read: