Best Dating Apps: In technology and digital media, it is very easy for a person to communicate with another person who is living far away, even in a different country. Technology has reduced the gap between two people and has provided an almost unlimited number of applications on the smartphone to communicate in almost real time.
Similarly, new-age technology and social media have played a vital part in connecting people far across boundaries we have never met. Also, when it comes to meeting your soulmate, it would not be an exaggeration to say that it can happen without even meeting them face to face. Yes, that is easily possible through free or paid dating apps, which have become one of the most popular platforms in the last few years.
Nowadays, everyone is busy making their career and fulfilling day-to-day responsibilities, and the only things that stay with them during this time are their smartphones. Using your smartphone, you can meet your soulmate within a few minutes, and the only things you have to do is to install an app, let them know your preference, and select a person with whom you want to connect. These dating apps help you to connect with people with similar preferences and hobbies and even in the same location as you are.
Due to these features, the online dating industry has grown multiple folds and has become a popular place to find new friends and long-term relationships. If you want to try your luck on such apps and want to find someone with whom you can share your experience, then do check out our list of some of the best online dating apps, which are sure to help you find the Right One.
Below is the list of the Best Online Dating Apps
Tinder
When it comes to the best android dating apps, there is, Tinder comes number one on the list. It was Tinder that revolutionized the ways online dating was done on smartphones. The app is responsible for creating thousands of relationships across the world. There are many real-life stories and experiences that Tinder has that lead people to meet their soulmates. Tinder's platform was so popular that it led to the creation of multiple online dating apps following the same design and strategy. When it comes to online dating, Tinder is the undisputed champion among all.
One simply needs to be 18 years and above of age to create an account on the platform. Simply fill in all your details and preferences, and the app will find you people who are the closest match to you. You can swipe right on their profile to select them or swipe left for passing them. If interested, you can even view more information about the individual by selecting their profile. There is a free and paid version of Tinder, which allows you to be highlighted among thousands of users and even contact the person on mutual consent.
Download Tinder on Android/iOS
---
Bumble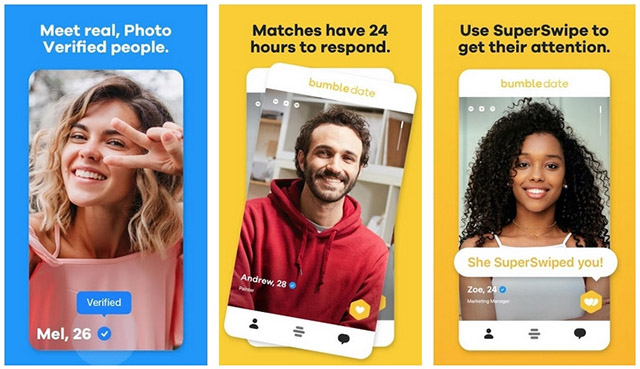 Bumble is another dating app that gives more focus to females and only allows them to start a conversation. The app follows the same swipe to accept or reject the model, but as a male user, you will not start a conversation even if the other person has shown interest. The app is purely dedicated to women, and it also allows users to start a conversation with the same gender.
The kind of audience you will find on the app is very refined, and you will not have to deal with any creepy kind of user. The app is free of cost for everyone and has some in-app features that you can explore.
Download Bumble on Android/iOS
---
OkCupid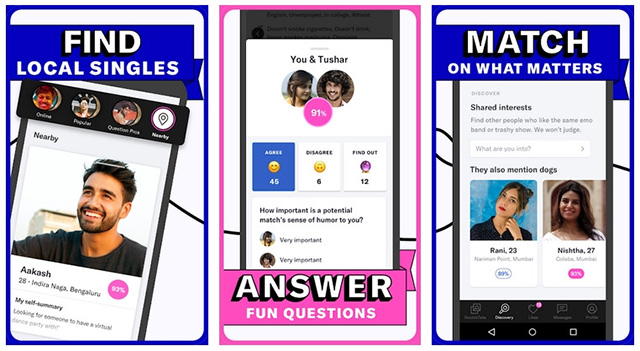 It is regarded as the best free dating apps in the app market due to the free feature it provides to the users. The app can simply be connected to your social media accounts to log in as a new user and find the right partner. The app allows you to view other people's preference-matching profiles by simply selecting the "match" button. The app spotlights the users who are a potential match for you.
You can also use the app's quick match option if you feel that finding a match is getting too complex. You can also like and send messages to other users on mutual consent, and to check out who liked your profile, you can also go for a premium subscription. The only problem with the app is that any user can send you messages without permission from the user.
Download OkCupid on Android/iOS
---
Coffee Meets Bagel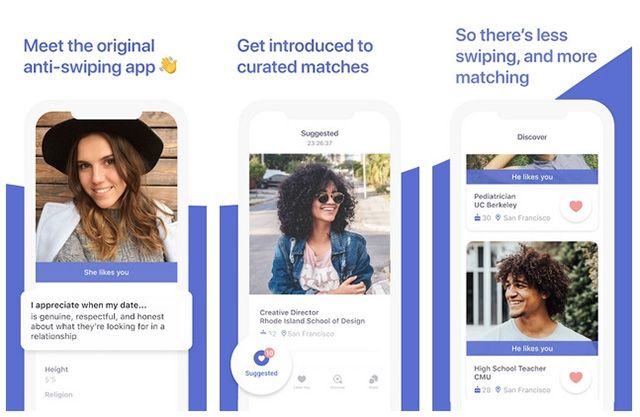 That is a catchy name for a dating website and is also regarded as one of the top-rated dating apps of 2019. The app allows the user to log in using the social media account and asks them to enter their details and preferences. After 24 hours, you will be provided with the option to pass or like the potential matches or bagels as they call it in the app, after which you will be able to send private messages to the other person.
The free chat option will allow you to chat with the person for seven days, after which you can take their premium subscription to chat further.
Download Coffee Meets Bagel on Android/iOS
---
Grindr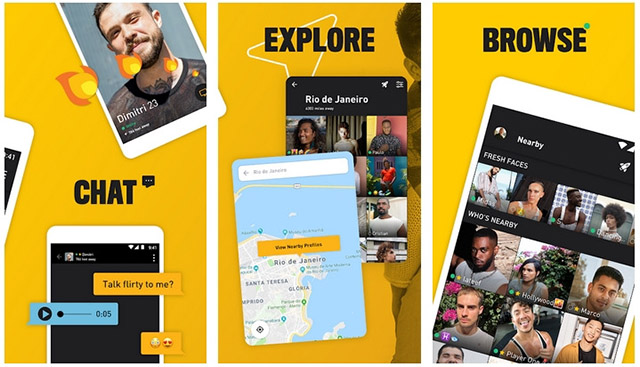 Grindr is one of a kind dating app that has been specifically designed for gay, bi-sexual, and trans-gendered. Due to this, it is rated among the top dating apps for Android and iOS. It is one of the largest and most popular LGBTQ dating community apps, and the signup is free. You can either use your details or use your social media account to log in to the account.
Once done, simply enter your preferences and select the type of relationship you are looking forward to. You can also get search results as per the location. The app also allows you to connect with people living near you and view their pictures from your profile. The free version will allow you to view 100 profiles in the nearby locality, and you might have to miss out on some of the great features.
Download Grindr on Android/iOS
---
Hinge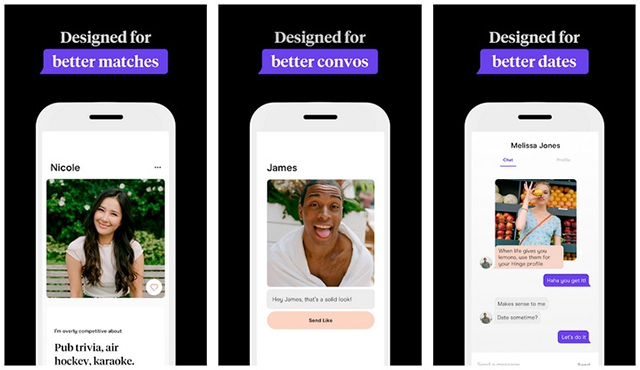 Hinge is one of the best dating apps for men, where the similarities with Tinder are very obvious. The way the app has been designed will make you feel like working on Tinder, except it has a more refined UI and easier navigation. The app is more focused on matching the common interest of two people for making a match.
While searching for someone's else profile, it will list the commonalities between the two, which helps choose to like or pass the profile. The user can only share photographs that are available on a platform like Facebook and Instagram. Also, messages can only be shared between users after mutual acceptance.
---
Clover Dating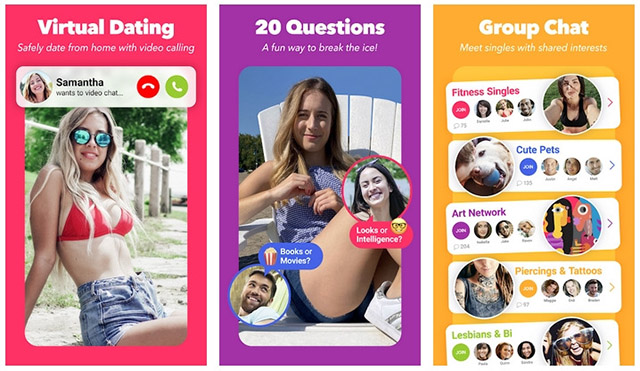 It is one of the best dating apps for relationships and one of the most popular platforms. Its popularity is that it does not behave like modern dating apps with more features than what you need, and they are constantly trying to sell them to you. The app has a free chat feature for users and helps them set up a date, find events, etc.
The apps are great for finding people for dates, friendships, and more. If you are looking for a no-fuss app that can easily be operated, then this is the one to go for.
Download Clover Dating on Android/iOS
---
Eventbrite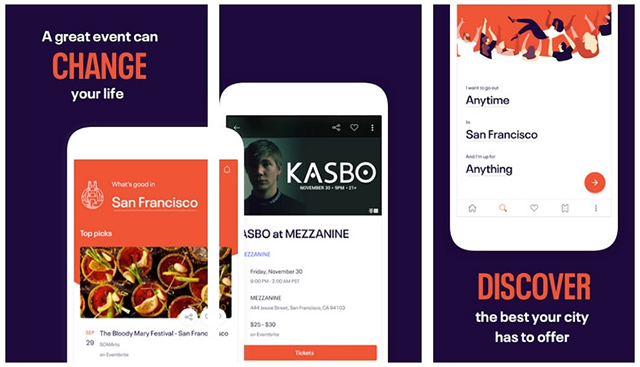 This app is very different, and it does not come under the most popular dating apps, but it can do a lot more than that and find you, people, with whom you can hang out at specific events and do things. The app lets you meet new people at planned events and plan new adventures and hangouts with them.
You can find events like sports, concerts, and conventions and ask other people to go with you. You might not find your true love this way, but it is a great app to meet people with the same interest. Also, if lucky, you might find someone interesting.
Download Eventbrite on Android/iOS
---
Facebook Dating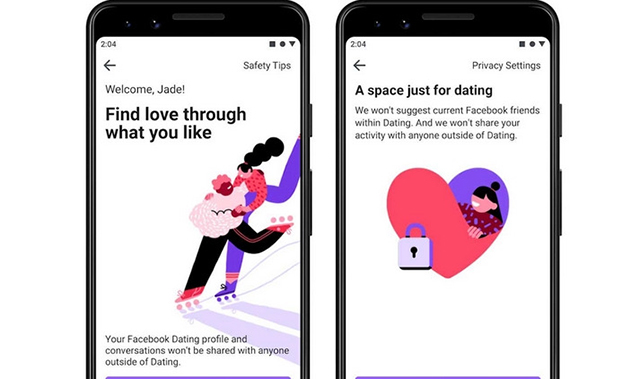 Facebook is the grand pool where people from around the world come to connect with their common interests and find some very interesting people. Due to this, we can call Facebook Dating, which is generally Facebook, one of the top free dating apps for social media users. There is no limitation on what you can do and whom you can meet on Facebook.
Since all the features are free, you can contact anyone on messenger after accepting your request to be a friend. Facebook dating creates a profile and shows you the events and activities happening near you as per your interest, where you can meet people with a common interest.
Visit Facebook Dating Official Website Here
---
Plenty of Fish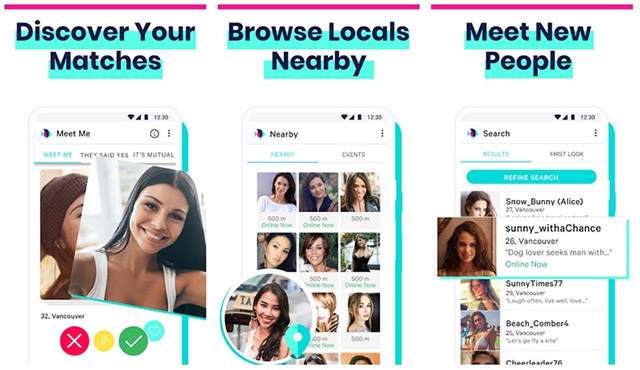 If you are looking for the best free dating app, this one should certainly be on your list. The app is free to use and allows the user to message other users for free as well. Although it is completely free, you can still opt to pay and get some of the app's advanced and better features. Also, the interface is very clean and easy to use. You can simply add your details, and it will help you find potential matches as per your preferences.
Download Plenty of Fish on Android/iOS
---
Chat Room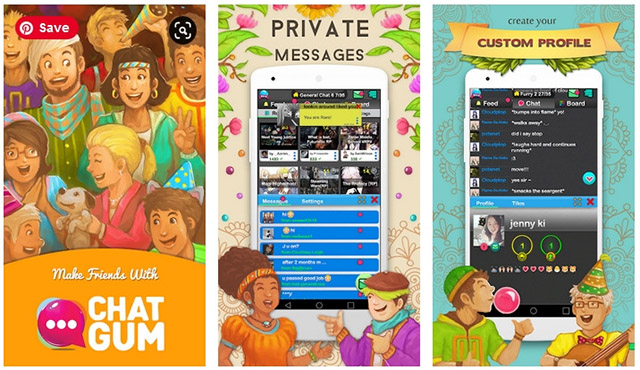 If you love chatting with other people and looking to find your love interest, this is the best android dating app for you. The app provides you the opportunity to join multiple rooms and interact with multiple people across multiple locations. It is a great app if you like chatting for hours with people who show the same interest.
The app is completely free to use with some advance and premium features that you can opt to purchase.
Download Chat Room on Android
---
MeetMe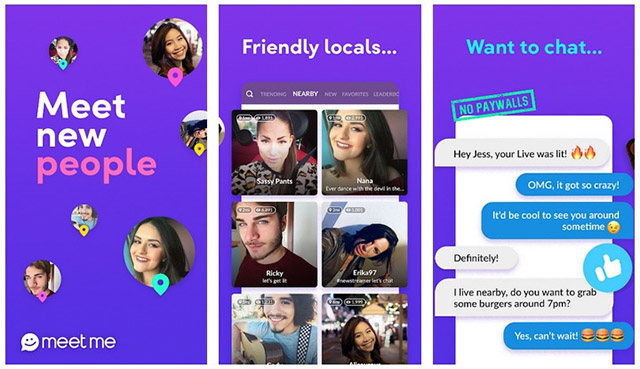 It is the last one on our list of dating apps for Android. The app is mostly based on location-based profile matching, which will help you find the right partner based on your nearest location. With over 100 million downloads, the app is really popular and can help you find people for friendship or dating.
The app also provides a dating game feature, which is sure to interest some of the people out there and allow users to play it and interact accordingly.
Download MeetMe on Android/iOS
---
Conclusion: Best Dating Apps(Online)
These are some of the top dating apps that you can download on your smartphone and explore to find your perfect soul mate. All these apps are verified and have millions of downloads. You will not have to face issues like fake profiles or so, and all of them are free to use.
Also Read:
However, if you want to find a friend or soulmate faster than others, then do make sure to check out their premium features. It might turn out to be better for you. So do not wait any longer to find your perfect one.