Best Multiplayer Mobile Games on Android: Mobile gaming has changed a lot over the years and the Android operating system has been one of the major reasons for that. Android mobile operating system brought along so many different elements, based on which better mobile games could be made. Now, some of the major and most popular games on a smartphone are based on the Android operating system.
Playing games on a smartphone is totally fun and is a great way to pass your time as well. There are currently several genres of games that you can find on Android, however, the most popular one right now is multiplayer games for mobile.
Multiplayer games allow the users to not only play with their family and friends but also with millions of other players across the globe. It is one of the major reasons why Android smartphones and tablets have become one of the primary devices where users like to play these multiplayer games on mobile.
There are many such games and most of the game-developing studios have now introduced multiplayer mode to their games. However, not all of them are worthy enough to be the best multiplayer games for android. That is why we have created a list of the 15 most interesting and award-winning multiplayer games that you should play at least once.
Why Multiplayer games are popular among users?
There is a reason why almost every game is now providing the users with the option to play it online with other users as well. Since the world of social media has expanded, games have also become an important platform through which users can interact with each other. It is why these online games have not only become a platform to entertain, but also to connect with various other users from different locations. Also, they have a certain advantage over other genres of gaming on mobile.
Challenging
Multiplayer games are very challenging when compared to playing against AI in the campaign or offline mode. Playing against different players every time gives you a new way to defeat your enemy and puts you across a new challenge every time. It also helps in training you mentally to find a resolution to a problem or challenge immediately.
Social Skills
Gaming with other players from different locations is not limited to the games we play. These games also provide the opportunity to connect with other players through messages and voice chats, while the game is still on. It is common to find new friends on these gaming platforms.
Develop Skills
Playing multiplayer games helps you to face new challenges every time you play against somebody. Doing that makes you think about the strategy on your feet and in real-time. It increases your memory, reaction speed, strategic planning skills, and a lot more.
List of Best Android Multiplayer Games – Our Picks
Crossy Roads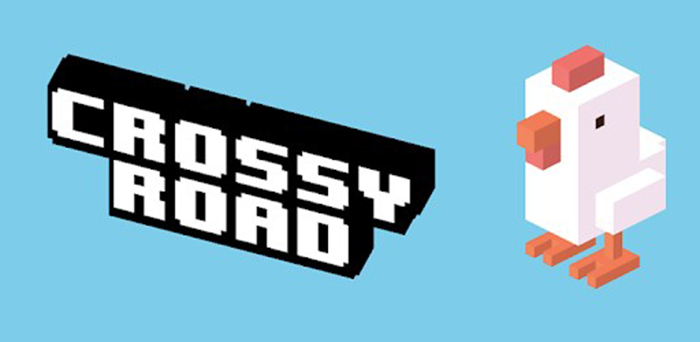 In the list of best multiplayer games for android here is the first game on the list. Crossy Roads have been some of the most popular multiplayer games on any Android smartphone. The game has had millions of downloads and a lot of positive reviews. You as a player have to hop around and cross the busy roads filled with cars.
Also Read: Car Racing Games for Android
You can also use this game on a local network to play with friends, where the one who covers the longest distance without getting hit by the car, wins the race. The game does not require any kind of expertise and is fairly easy to play. In multiplayer mode, you can also play as the player who is trying to cross the roads, and other players will be operating the vehicle on the roads.
The game would require you to have a good Wi-Fi connection and you get over 100 different characters to choose from as well. The game is currently free and you can choose to buy a special character through in-app purchase if required.
---
Hearthstone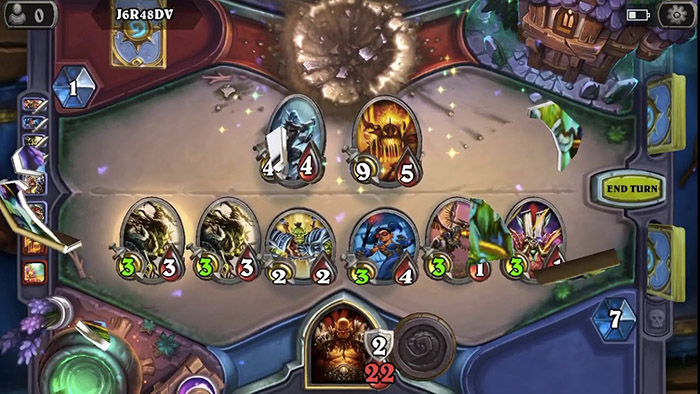 Among multiplayer games on mobile, Hearthstone has a special place. It is considered to be the most famous card game that is currently available on Android smartphones. The games allow you to play with your cards against the AI on the phone or play with any other active player from any location.
The game allows you to cast spells, increase the troops by multiplying them, and also shoot at the opposite player to win. The only problem with the game is that you might require some time to get adjusted to the mechanics and controls.
It might happen that you are confused by various elements of the game, but with time and practice, it becomes a lot easier to manage. The game is available in multiple languages like English, French, German, Chinese, and Spanish.
---
BADLAND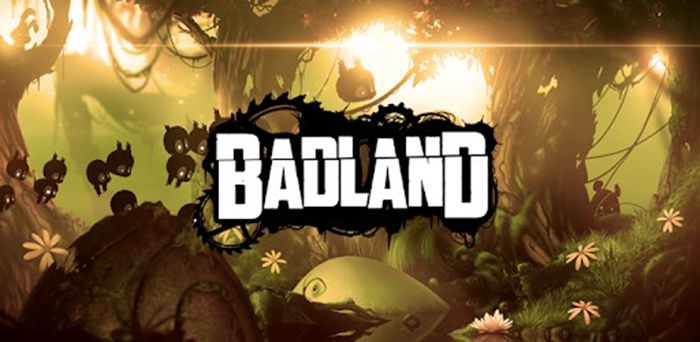 Badland is probably amongst the best android multiplayer games due to its stunning graphics and easy gameplay which allows 4 players to play in front of the same terminal. The game is free to download and install and has more than 30 multiplayer levels right now.
The game is a classic among many players across the world on Android. It has a large number of downloads and is definitely worth the experience of playing. It provides the user with a completely different environment to play in and gives a different experience.
---
UNO!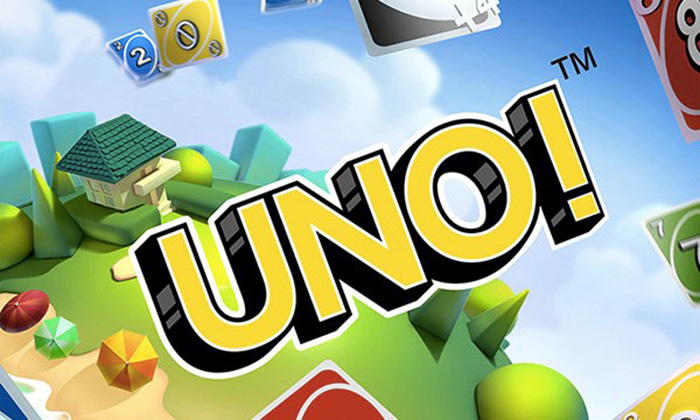 Uno is among the most popular card-based games in the world and it is now popular on the mobile version as well. The actual Uno game was popular as it could be played with family and friends, and the same is the case with the mobile version. Due to this, it is regarded as the best multiplayer game on a tablet and mobile.
It allows the user to play with three more friends, who are the opponents in the game. Regular tournaments for the same are also held regularly where you and your friends can easily enter. You can also create a new game with new cards and play them with your friends.
---
Glow Hockey 2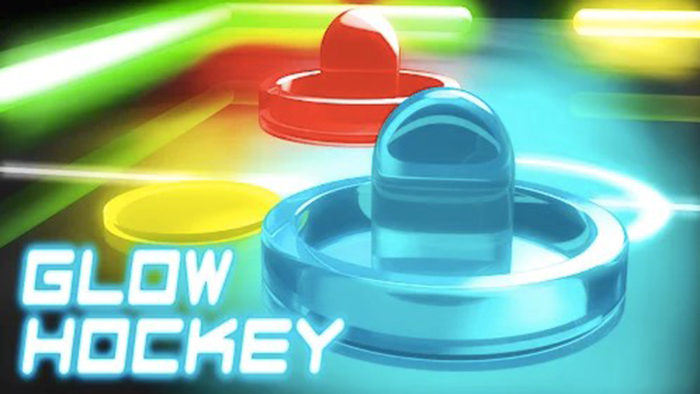 When it comes to multiplayer games on mobile, these games come as the most interactive and engaging. The game not only looks good with the neon lighting but also plays well with minimum effort. The game is basically based on hockey, where two players can compete against each other and score the most goals to win.
It offers a completely new look to hockey which makes the game a lot more interesting. The only problem is that the multiplayer is run from the same device. So, if you have a tablet, the game can be played by more than two on the same tablet, at either end. The game allows a single one-on-one match or a test level with 4 levels of difficulty.
---
Mortal Kombat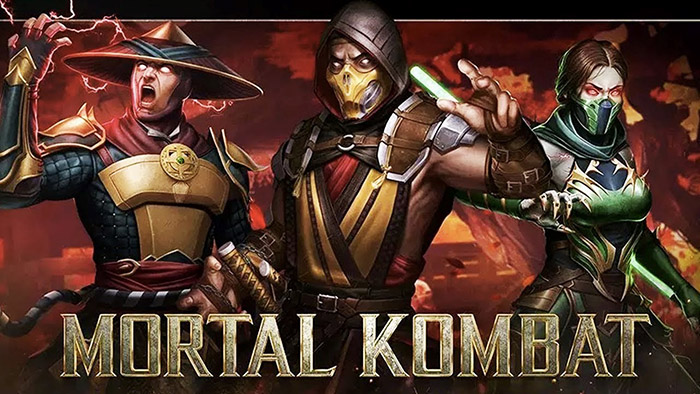 Everyone who has been into gaming on any platform knows about Mortal Kombat. It is currently one of the best multiplayer games for mobile and many other platforms as well. The game is based on one-on-one fights where you can either play with the AI or you can play with another player in multiplayer mode.
The game is currently available for free on Google Play Store but it also has many in-app purchases to enhance the gameplay experience. You will have more than 130 characters to choose from and it comes with some of the goriest and bloodiest battles on any mobile game. It has easy controls and many other combo options which makes for exciting multiplayer gameplay.
---
Clash Royale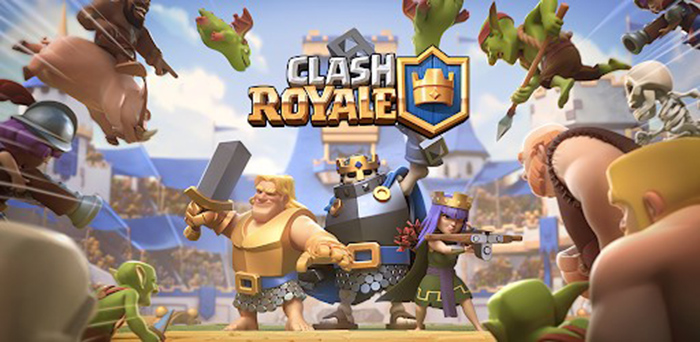 Clash Royale has been in the multiplayer genre for a long time now, due to which it is a well-recognized game with millions of players worldwide. It is considered among the best multiplayer mobile games in recent years and has a lot to offer to the players. It is a card game where each card represents a character that can be upgraded and evolved.
The real-time multiplayer match allows you to challenge yourself with competing moves from both sides. The aim is to destroy the rival's tower and get crowns and chests as a reward. You can also share cards with the community to shoot down the opponent.
---
AdventureQuest 3D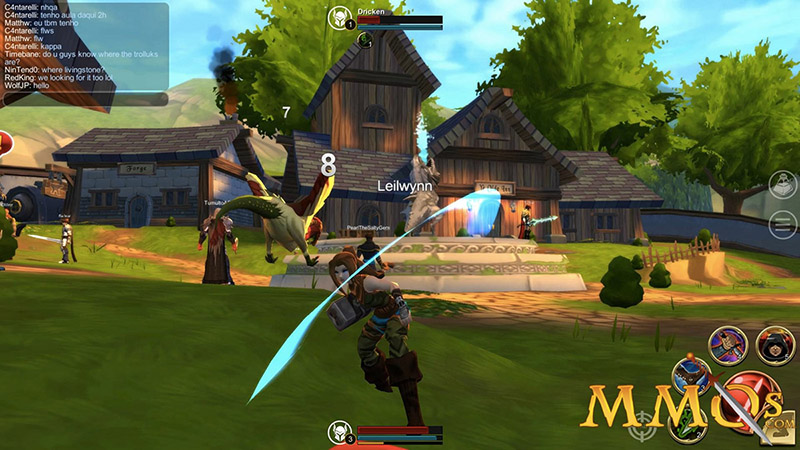 The game is one of the most popular ones on PC and has now made its way to the Android operating system. It is one of the most engaging multiplayer games for mobile and brings along the world of magic and witchcraft for the players. This is developed by Artic and allows you to play with your friends regardless of where they are from.
The game has lots of villains, like vampire lords, pirates, ninjas, dragons, and a lot more. The environment that it takes place in, changes from time to time to make it more challenging.
---
Pubg Mobile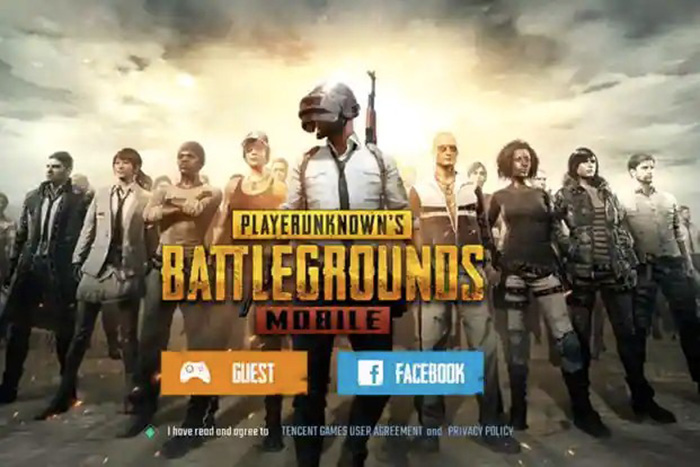 If you are talking about the multiplayer genre in the Android mobile game segment, then it will never be possible without PUBG. It is one of those games, which gave much-deserved popularity to the multiplayer genre. The game is considered the best multiplayer games android and it really deserves it.
It is a battle royale game where 100 players fight against each other on a map selected among various others. It gives you a variety of guns and ammunition to select from. The most interesting aspect is the real-life graphics, game physics, and the ease of controls with which the game can be played. Pubg Mobile was responsible for setting a very high benchmark for mobile gaming.
---
Asphalt 9: Legends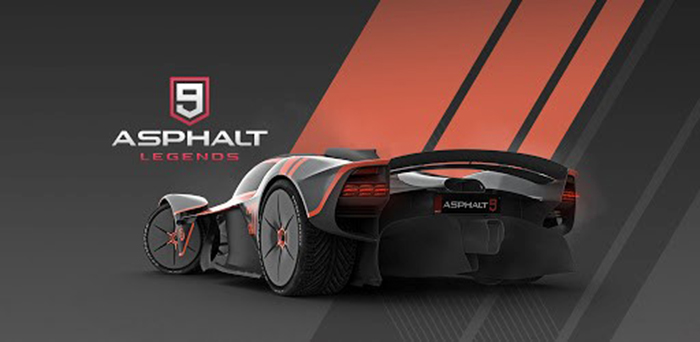 Even before Android smartphones came into existence, the Asphalt series existed on those old Nokia smartphones. Slowly, as the mobile operating system developed and evolved, so did the game. Now it is one of the most popular and among the best android multiplayer games in the racing genre.
What sets it apart is the quality of graphics and the ease of control with which you can control the wheels and drive effortlessly. You can not only compete in a race with the AI, but also with various other players in an online multiplayer race. You can also customize and purchase new cars with more than 60 seasons and 800 races to play in.
---
FIFA Soccer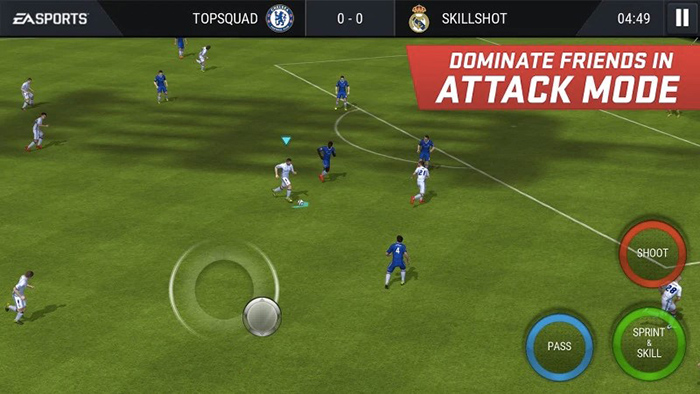 FIFA is one of the most popular game franchises related to the game of Football and EA has been able to deliver something new every year with this game. With the game coming on the Android platform, EA promised to give a similar kind of experience. The game requires you to play an 11-person team against another player in multiplayer mode with the same number of players.
Since two players can play face to face, the gameplay becomes a lot more interesting. You can create your own group and team and get players from different squads and countries.
---
BombSquad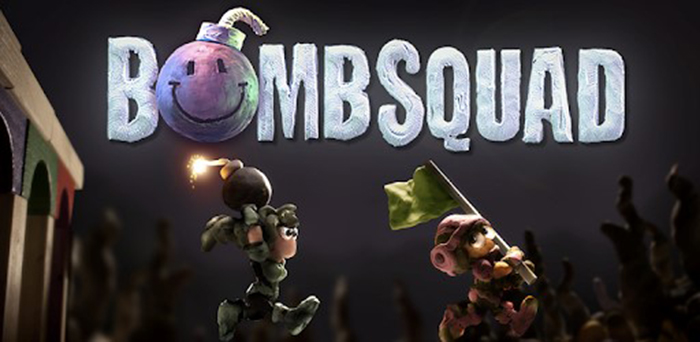 Among the top multiplayer games on mobile, BombSquad has become really popular among the players who are looking for a multiplayer game that is fun and easy to play. Up to 8 players can play in a single match where you will have to throw all kinds of explosives at the other player and reach the goal.
You get TNT, adhesive bombs, and a lot more options for explosives to play with. The game needs 8 players to play and can also support a smaller number of players as well. However, the game will not work without a WiFi connection.
---
8 Ball Pool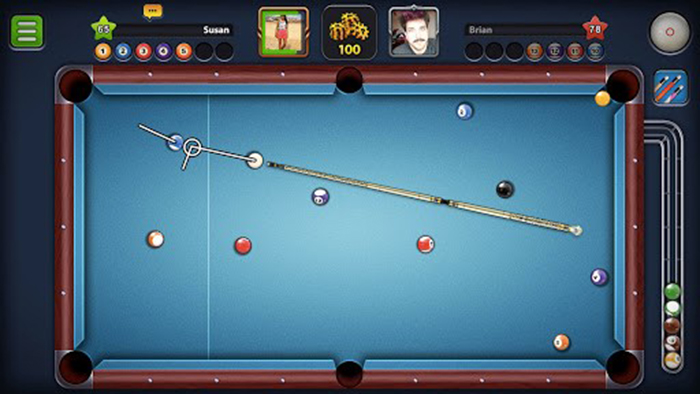 When it comes to multiplayer games, 8 Ball Pool has been the best multiplayer game for android and has millions of fans already. The game allows you to challenge a random person or friends online and play an 8-ball pool match with them. You can also add your friends from Social Media Platform Facebook.
You will win coins if you win and pose a new challenge to your friend anytime you want. The graphics are great to look at and you also have multiple tournaments which allow you to play with other players in the game.
---
Apalabrados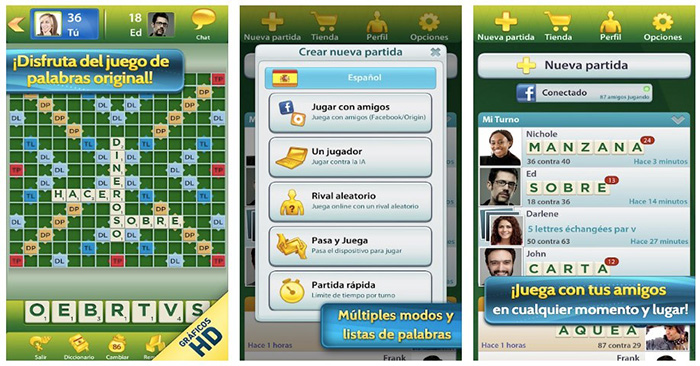 This is a game for the intelligent or if you are looking for a multiplayer game that can increase and evolve your mental capability with words. The game is a word game that is popular among players worldwide. Among all the multiplayer games on mobile, this game is not only going to engage and entertain you but also help you to learn new words.
Also Read: 5 Brain Games for Android
The game is available in English and 16 other languages to apply and have two game modes, which are classic and fast. It is completely free to play and can be played with friends or random strangers.
---
Brawl Stars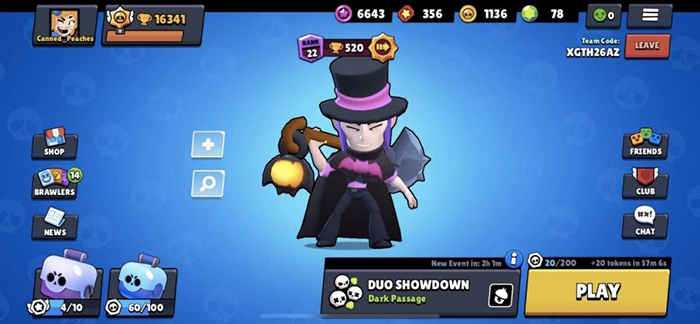 Last on the list is Brawl Stars which has recently become a lot more popular due to its exciting gameplay and good graphics. The game currently has billions of users worldwide and allows users to engage in a battle with their friends and random strangers. The game modes last around three minutes for each round.
You have to win and unlock and improve brawlers which will then use super-powerful attacks. You can also join a club of other players and play among various modes. It also has modes like PvE and PvP, but only for a limited time.
---
Top Multiplayer Mobile Games in Order – Our Best Picks👌
| | | |
| --- | --- | --- |
| Game Name | Release Date | Developer |
| Crossy Roads | 20 November 2014 | Hipster Whale |
| Hearthstone | March 11, 2014 | Blizzard Entertainment |
| BADLAND | 4 April 2013 | Frogmind Games |
| UNO! | May 9, 2006 | Carbonated Games |
| Glow Hockey 2 | August 08, 2013 | Ariya Studio Company Limited |
| Mortal Kombat | October 8, 1992 | Midway Games |
| Clash Royale | 2 March 2016 | Supercell |
| AdventureQuest 3D | Oct 19, 2016 | Artix Entertainment, LLC |
| Pubg Mobile | 19 March 2018 | LightSpeed & Quantum Studio |
| Asphalt 9: Legends | February 26, 2018 | Gameloft Barcelona |
| FIFA Soccer | October 11, 2016 | EA Mobile |
| BombSquad | 24 October 2011 | Eric Froemling |
| 8 Ball Pool | 27 February 2013 | Miniclip |
| Apalabrados | May 28, 2012 | Etermax |
| Brawl Stars | June 14, 2017 | Supercell |
---
Verdict
So here are some of the best multiplayer games that you can play on your android smartphone. All 15 games are considered among the best multiplayer games for android and are available for free to download and install. These games also come with various elements that you can purchase in the game and enhance your experience.
It will be a great way to kill time with your friends while engaging with them socially at the same time. It is also a great way to find new friends if you are looking for one. So go ahead, and try one of these multiplayer games to enjoy with your friends. These games are really addictive and will engage you for hours of gameplay.