Racing games have been known as one of the trendiest and most popular games in the mobile gaming segment. The experience and feeling that you get while racing with millions of players online and being the best of them, is just something else. During the last few years, racing games have become really popular due to their extreme graphics and the improvement in mechanics.
There are a lot of free car racing games and car racing games for kids that can be found on the Google Play Store. Not only for kids, but they are also a great source of entertainment for adults as well. These games have overcome the limitation of physical button requirements and now you can play them on your smartphone with as much accuracy.
Since most of the car racing games on smartphones are free you will find all kids playing them and downloading them on their smartphones. We can make a list of the ten best racing car games there are for your smartphone. These are not only great plays but also increase the hand-eye coordination of the kids while they are playing it.
These best car racing apps are a must-download on your smartphone and will surely keep your kids engaged for hours and hours.
Below is the list of Free Car Racing Games For Kids
Kids Monster Truck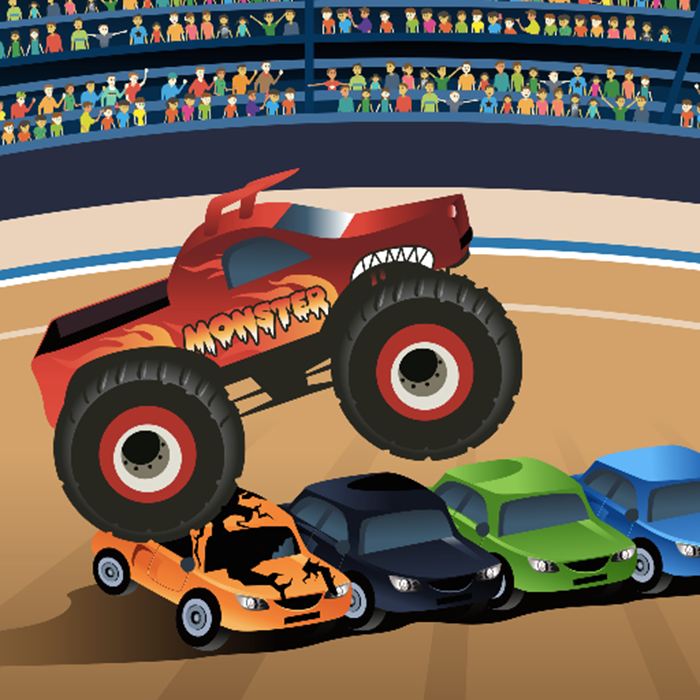 When we talk about mobile racing games for kids, these games need to have a visual appeal that can help them connect with the kids. One such game is Kids Monster Truck, which is easy to play for kids, provides them with a decent challenge, and has fair graphics.
Also Read: Best Strategy Games for Android
The game is played with a character called Hippo where you will have to drive the car on different types of roads and trails and overcome any kind of barrier. The players can also wipe out the opponent's car in the game and earn more rewards points for the damage. As the player in the game, you will be driving a monster truck and racing with another player online.
The main aim of the game is to finish above all by destroying their cars. The colorful and attractive graphics are more than enough to attract children to this game. You should really download and install this game on your smartphone for your kids to play.
---
Kids Car Racers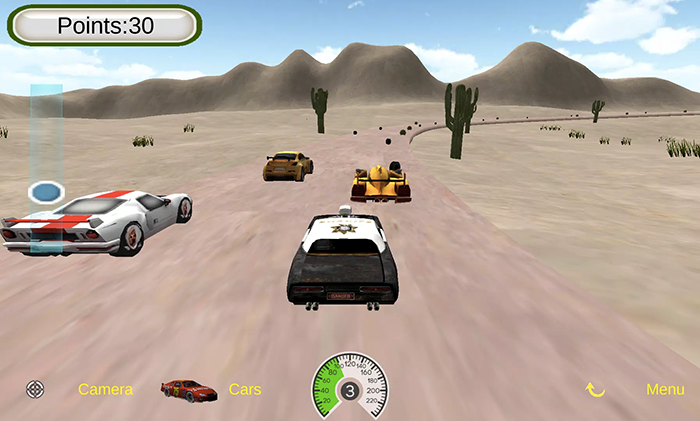 Another game that is really popular among kids is a great kids car racing to be played on your smartphone. The game has been developed for younger kids in such a way that the overall controls are very easy to use and they are able to use their driving skills properly. The game has been created for children aged 18 months and above.
The game overall is straightforward and is not complex at all. It can still be played by older kids and they would really love this game. As a player you will be competing in a race with other players and pushing them off the track will provide you with rewards and points. It's a great game for passing your time and is played and enjoyed by all age groups.
---
Kids Racing Islands, Race For Kids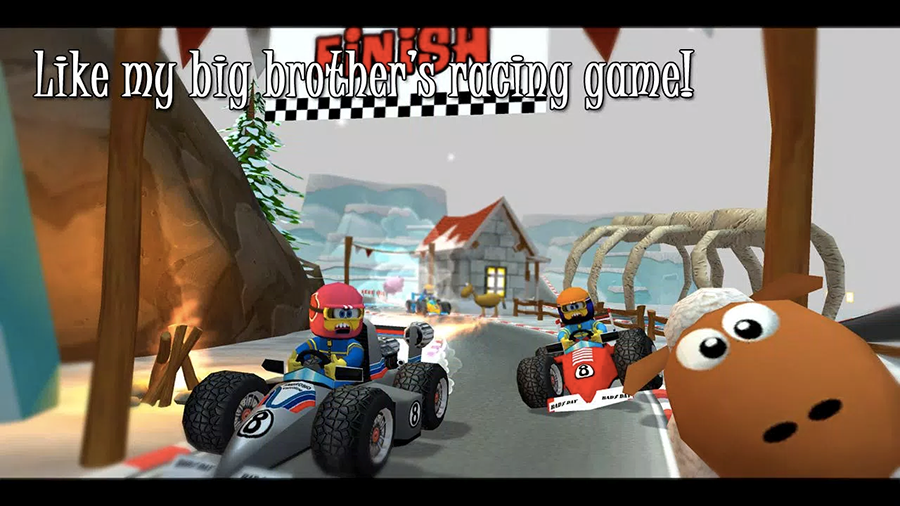 If you have ever played a cart racing game, then you are definitely going to enjoy this as well. The game has a lot of elements of an actual racing game and has a very user-friendly interface as well. The mobile device can be easily used to steer the vehicle and is very easy for kids to handle as well.
Also Read: Best Fighting Games for Android
The music used in the game will make your kids enjoy it and the cars in this game have an actual toy car logo. The player will be able to upgrade cars as well where they can change the engine parts along with body parts, and more. The car that arrives at the finish line in record time is the one that wins. You will have a lot of options when it comes to picking cars with each of them having a different feature.
It is more like a 3D car simulator and comes with real engine and crash sounds as well. The overall dynamics are great and are undoubtedly the best car racing app in the segment.
---
Kids Cars Hill Racing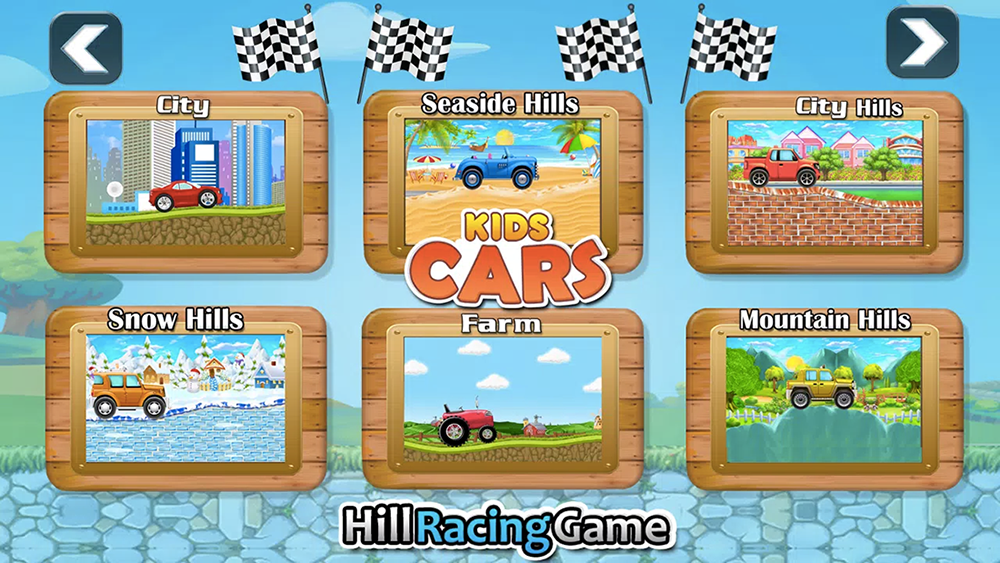 It has been here for a while and at the same time has become one of the best racing games for kids. The game comes with great controls and movement. If you want your kids to play a game that helps them to improve their skills and hand-eye coordination, then this is the game for it. It is one of the most recommended games for kids to develop their memory as well.
It has been specifically designed for all kid players below the age of 12 years. The game will allow the player to drive in multiple environments with different tracks. It comes with a free and fun racing mode and is surely going to engage your kids for hours. The game is completely free to download and something that your kid will surely enjoy a lot.
---
Speed Racing Game For Kids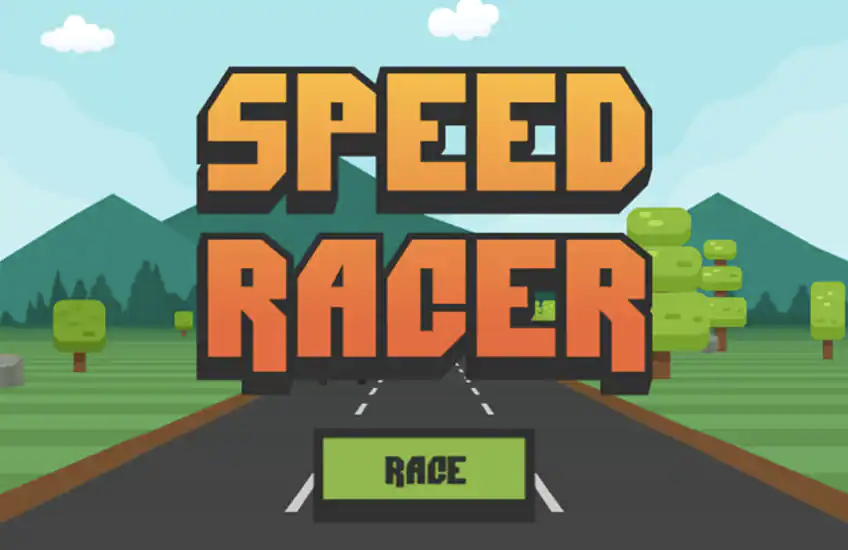 Now, this is not just an ordinary mobile racing game for kids. It has so many things built into one game that your kids will not be able to leave it even for a minute after trying it. The game will have a lot of different selections of cards based on animal characters and you will be able to pick any one of them.
The race is going to be intense as you will be able to roll, flip, and also cover a lot of obstacles on the way. The game also lets you enjoy and select your favorite theme which provides you with a different setting every time. The goal of the game is to reach the end of the track which is rewarded with stars. Later, the stars can be exchanged for various rewards. It is a fun, free, and light game that can be enjoyed anytime.
---
Kids Racing – Fun Race Car Game For Boys & Girls
There are a lot of options when it comes to free car racing games for your smartphone. However, only a few of them will be able to engage you one race after the other. This game is one of them and is a great one for kids as well. The controls are simple and will increase the attention and response time of your kids.
Also Read: Best Cooking Games Apps for iPhone
The kids will have to simply change the lane by tapping on the screen, while the automatically driving car will change lanes. The longer you stay on the road without crashing, the better and higher your score will be. The same score can also be compared with other players who are playing online.
The players will be able to collect stars and upgrade the cars in their garages. The game is very easy to play and master and a great one for kids to play between the age of 2 and 6 years.
---
Super Kids Car Racing In Traffic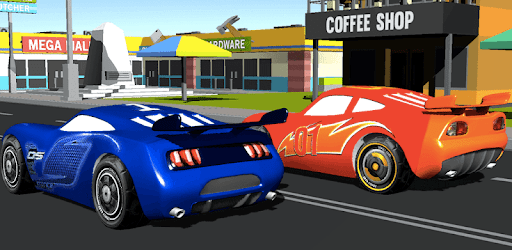 This best car racing app will allow the players to compete against each other in a time-limited event. The game has been specially designed to make sure that it improves the reflexes and motor skills equally. The race tracks and cars have been beautifully designed in a manner that looks very attractive.
The player can simply select the vehicle at the start of the game and also customize it with the parts they purchase with in-game coins. The player will be driving against traffic and try to win it before the opponent. The player gets gold after winning each game that is used to upgrade the cars with better parts and engines.
You will also be able to collect NOS which will give a speed boost to your vehicle when required. The traffic system in the game is tricky and can be challenging for some kids as well.
---
Kids Car Racing Game – Beepzz
When it comes to racing games for toddlers, it is one of the best options available out there as it has easygoing graphics with great controls. The game allows the kid to enjoy and race in a Beepzz rally car. The kid will be able to pick his or her preferred car before the race starts and then use it to drive through the tricky uphill and downhill.
The best part about the game is that the kid is going to drive through a lot of different terrains like deserts, snow, mountains, rocky patches, and more. This also helps in improving the kid's memory and makes it even sharper.
The game does provide arcade-style gameplay and is also one which will provide you with a lot of fun. Your kid will definitely have a lot of fun while playing this game.
---
Hot Wheels Unlimited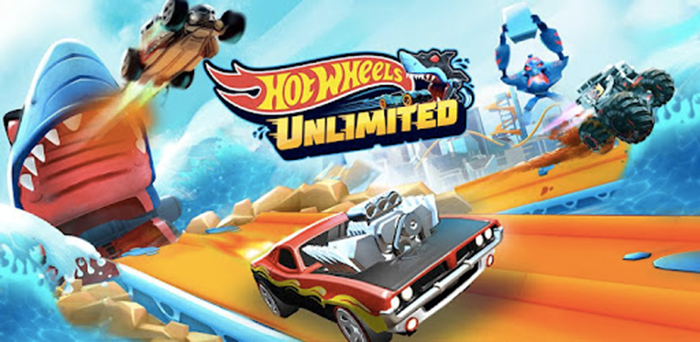 There would be hardly any kid that has not heard the name Hot Wheels and have to enjoy playing with their toy cars. Now you can get the same kind of experience playing with the hot wheels cars in a mobile game. This game has more than 30+ hot wheels vehicles that have been customized in different ways.
The game is one of the most popular titles in the racing game genre for kids and also one of the best car racing apps. The game not only allows you to race but also do different tricks like boosters, make loops and execute jumps with the Hot Wheels orange track. For toddlers, it is fun to play with and also lets them choose among the various Hot Wheels cars. The game is highly competitive and the kids can play it both offline and online.
Since it is free, you can easily download it from the app store of your smartphone. In multiplayer mode, the kids can compete with their friends using their favorite car.
---
Monster Truck for Kids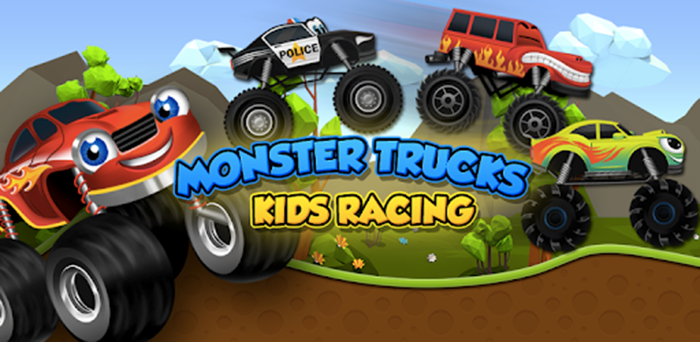 This mobile racing game for kids not only brings the racing genre to life but also brings in large monster trucks for your kids to play with. There are different types of monster trucks that can be upgraded and customized later in the game by earning rewards.
The game has some great physics and extreme levels that will even challenge your kids ahead in the game. The game is a lot of fun and is energetic as well. Your kid is really going to have a blast of time while playing this game. All the cars in the game are 4×4 and the same can be felt in the game while driving it.
Since you will be driving a monster truck, you will also be able to do all the tricks that are done with these vehicles in real life. The game is completely free to download and definitely a worthy kids car racing to be on your smartphone.
---
Top Free Car Racing Games in Order – Our Best Picks👌
We have listed down the Car Racing Games for mobile that is underrated and not on the top list of the Android Play Store/iOS App Stores.
| | | |
| --- | --- | --- |
| Game Name | Release Date | Developer |
| Kids Monster Truck | May 31, 2015 | Raz Games |
| Kids Car Racers | 18-Feb-2014 | 3583 Bytes |
| Kids Racing Islands, Race For Kids | Jan 6, 2016 | azul-Next |
| Kids Cars Hill Racing | February 27, 2015 | uGoGo Entertainment |
| Speed Racing Game For Kids | February 3rd , 2018 | Abuzz |
| Kids Racing – Fun Race Car Game For Boys & Girls | Feb 4, 2018 | Cool Awesome Fun |
| Super Kids Car Racing In Traffic | Jul 10, 2019 | Beisoft |
| Kids Car Racing Game – Beepzz | January 15, 2015 | Abuzz |
| Hot Wheels Unlimited | September 03, 2020 | Budge Studios |
| Monster Truck for Kids | December 21, 2016 | Raz Games |
---
Conclusion
So here are some of the best racing games for toddlers and kids that are available on smartphones. Since these games are completely free, you can easily download and install them. Some of the games also have paid elements that will enhance the overall experience, but most of them are completely free.
The games have been specially designed and created for kids in a way that they can be entertaining while training their reflexes at the same time. Although the games are great for kids to learn many things, make sure that they only spend a limited time on them playing these games so that it only helps them in entertainment and they are not addicted to them.
There are more games on the app store for your smartphone that you can explore, but the games listed above will provide you with the best experience. Not all parents want their kids to play games on mobile, so if you like, you may also check our brain games list for kids.