Google has been active these days with many new updates and features being added to their products. In the same line, Gboard will also be adding a few more features to its list. The first feature would allow the users to add images in the clipboard, instead of just text. The feature was long-awaited and requested for the users and has finally been delivered. Also, Google Lens integration on Android is coming soon to the feature list.
Both the features are said to be released on the stable and beta versions of virtual keyboards. The support of copying images on the clipboards will be one of the most useful features for Gboard users.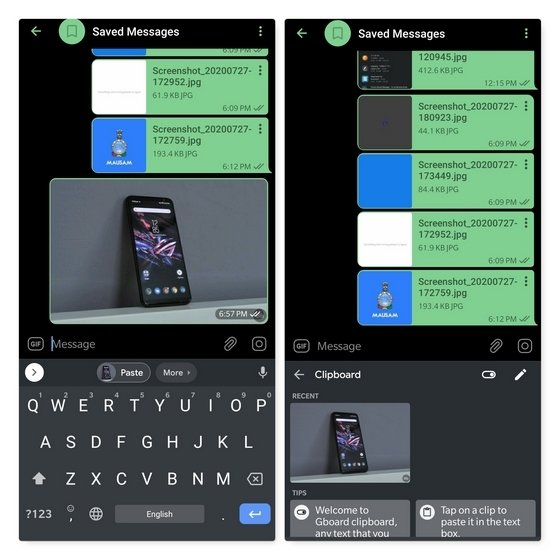 No users can copy images and paste them on clipboards or any supported fields. However, the trickiest part lies in copying the image. While Google Chrome (v84) has started to support copying images on Android, you might not be seeing the option in other apps. But the option will be added to Android 11, and one can copy the images by simply tapping and holding them to select "Copy." The only sad news to this is that the pasting facility is currently available in only 21 applications on Android which are AOSP messaging, WhatsApp, Facebook, Viber, Line, OK, WeChat, Messenger Lite, Snapchat, Motorola Messages, Google Messages, VK, Skype, IMO, Samsung Messages, Zalo, Google Docs, Twitter, Badoo, Hangouts, and Helo.
It might work on Telegram as well for some users. When it comes to the Google Lens feature, Google has removed Google Search functionality in Gboard in favor of Google Lens. As per them, Google Lens usability is more practical in real-world scenarios. Both the updates have already been released and are available after updating the device to the latest version.