Games are one of the best sources of entertainment for everyone, but not all games are meant only for entertainment. There are many strategy games on android available for your smartphone that will not only entertain you but will also engage you with something challenging which will help you build strategy and make your next move with planning.
Strategy games have existed for years now and some of the most common and popular ones that are still played by people are chess, scrabble, etc. These strategy and intelligent games make sure that while you are playing them for entertainment, you are also able to level up your understanding of the strategy that is required in them.
Also Read: Top Fighting Games on Android
Due to the popularity of these games, they have now made it to the android strategy games segment as well and now you can enjoy them equally on your smartphone. There are a lot of different strategy games available for your smartphone but we have picked 12 of the best strategy games that you can play right now and test your creativity and intelligence.
Below is the List of Best Strategy Games for Android
Bad North: Jotunn Edition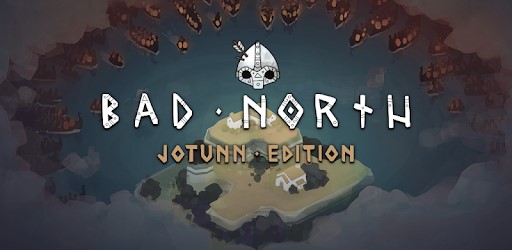 It is one of the new in the list of strategy games for android but has certainly gained popularity due to its gameplay. It has a classic strategy game element that gives it both nostalgia and engagement for players. Based on the environment of space, the game involves the player in defending their area.
It has the elements of both a tower defense game and a rogue-like genre as well. It also adds a bit of realistic difficulty for players which makes it challenging. If you go into the battle, you will lose your soldiers and commanders permanently, therefore, you just cannot go into the attack without planning or thinking. Also, islands that you have to defend are generated at random which makes the game a lot more interesting.
The game is paid and comes at a price of $4.99, which would include all the elements of the game as it has no in-app purchase. In the list of new strategy games, it is the best strategy game for android.
Download: Bad North: Jotunn Edition
---
Card Thief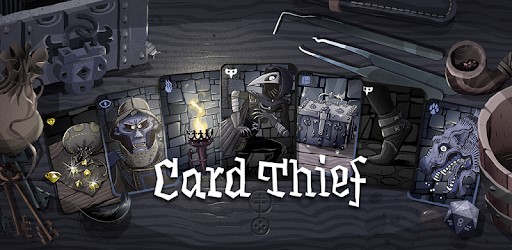 The game is currently available on Google Play Store for free download and is definitely one of the best casual strategy games for android that will also be fun to play. The game comes with a lot of elements with the primary being strategy and card game.
The player has to move around the area to avoid any kind of detection. Each round will last for almost three minutes after completing and you will get a lot of rewards and a level up for your player. You will earn reward points, equipment, stealth points, and a lot more. If your player is detected, the round will end immediately.
The game includes strategy, stealth, engagement, and a lot of different elements. The free version can be downloaded immediately with some of the elements missing. If you want to try the complete game, then you can purchase it for $1.99 only.
Download: Card Thief
---
The Escapists 1 and 2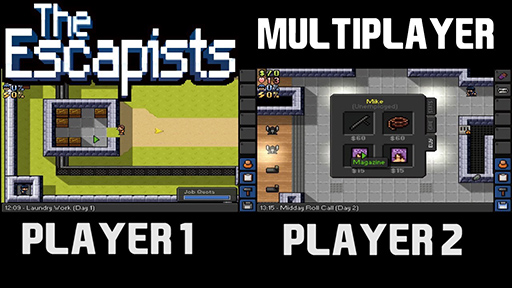 The Escapists series has been one of the best android strategy games in recent times. The gameplay is simple, as you are a prisoner and you will have to use the available resources to craft various items and use them to escape.
Until the time you escape the prison, you will have to behave like a good prisoner and not attract any kind of attention in the prison. The first and second part has almost the same gameplay, but the second part has a lot more to offer.
It has bigger and larger prisons with more attention to detail. Also, the second part makes it harder for the prisoner to escape. The game not only requires strategy but also patience which is very important in this game.
Download: The Escapists 1 and 2
---
Burger Bistro Story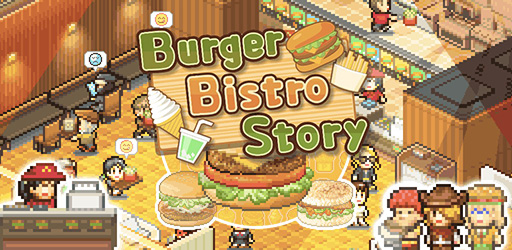 Kairosoft games have one of the best collections of strategy games on android which will keep you engaged for hours if you love strategy games. Some of its more popular games are Pocket Harvest, Grand Prix Story 2, Game Dev Story, Ninja Village, Cafeteria Nipponica, and a lot more. However, Burger Bistro Story is the best game in the cooking genre from Kairosoft games.
All these games have mixed elements of strategy and simulation which cover a lot of different topics and stories. While you will have to pay for most of the premium strategy games, Kairosoft games are available for free and only a few of them require you to purchase them, so there is something for everyone.
You can check out this developer on Google Play Store and you will find a lot of new strategy games in their profile.
Download: Burger Bistro Story
---
Northgard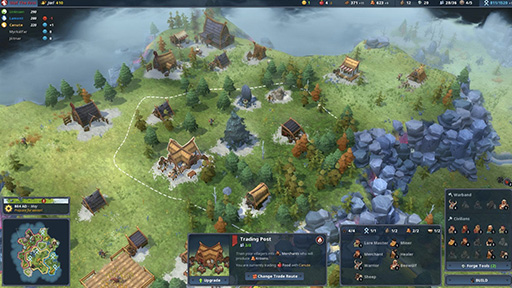 The game was launched in the year 2021 and since then it has become the best android strategy game that is available right now. The game is a mobile version of the same game that was available on Steam in the year 2018.
It is very similar to the PC version of the game and you will have to build your kingdoms and strategies to expand and defend it. The game includes elements of survival, kingdom-building elements along with strategy. You can destroy settlements and also create new ones for yourself.
You will also face the challenges of facing harsh weather conditions and defending your kingdom from bad guys. The only problem with the game is that it kind of lags in the low-end devices, but the overall game experience on the higher-end devices is premium. It is currently available for $8.99 and is totally worth the price.
Download: Northgard
---
Rebel Inc and Plague Inc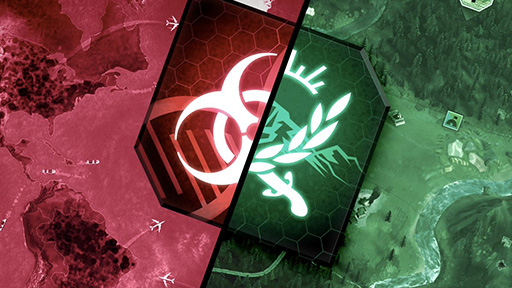 Both of these games are on the list of best android strategy games. The Plague Inc game is based on spreading a virus in the entire world. It basically allows you to create a virus or select one from the available list and then spread it in the world.
Once that happens, people will slowly start to die and you might see billions of people dying due to it. In the second game, Rebel Inc allows the player to quell rebellions in the region to help ease the unrest. You will have five regions in the game to play and both these games require a lot of strategies and thinking at the same time.
You can try playing it once and it will surely stay on your mobile for a long time. Both the games are free to play with elements that can be purchased in the apps.
Download: Rebel Inc
---
Rusted Warfare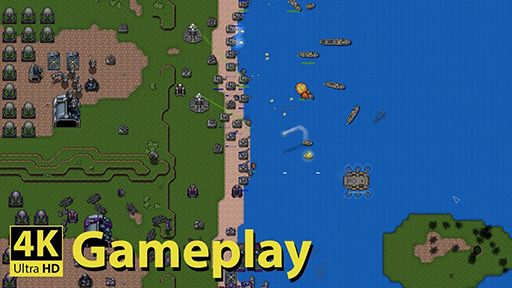 It is currently one of the most intense real-time strategy games based in a retro environment. The games have a lot of elements and are available for just $1.99, with no other in-app purchase. It has some really good and hardcore real-time war actions with over 40 controlled player units.
The game also comes with various kinds of defense and attack strategies in both the offline and online modes. If you really like retro strategy games, then this one should definitely be on your list. It has custom game modes as well with a lot of fun goofing around on the map.
Download: Rusted Warfare
---
Bloons TD 6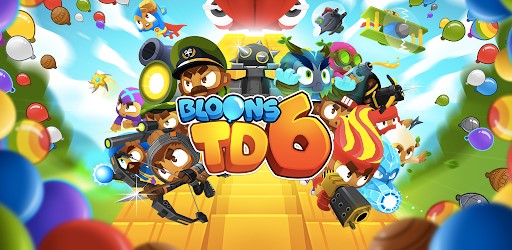 It is the latest tower defense game and has a lot of elements taken from the previous series. This strategy games android is also one of the longest-running series of any strategy tower defense games now. You will have to play in the character of monkeys who will be defending their area from other guys.
The game will have a total of 19 towers with three upgrade paths per tower. You will also have various upgrades available for your towers. However, you will be able to access them slowly after winning every round and collecting enough points.
For any person who likes to play strategy games, this is a must-have game. The graphics of this game are also good and you will definitely have fun playing it.
Download: Bloons TD 6
---
Chess by AI Factory Limited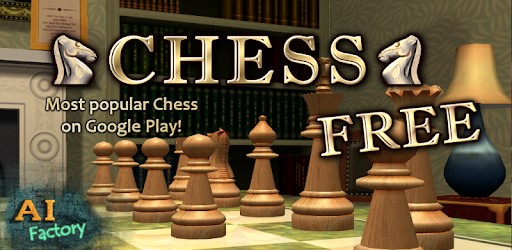 When it comes to strategy games, chess is undoubtedly one of the best strategy games for android and is also one of the oldest games. This one is probably the best chess game on android right now and will surely be the one game that will always be available on your phone. If you love games that stimulate your brain, do check our brain games list, you might find a lot more similar ones like chess.
The game comes with 12 different difficulty levels which makes it challenging even for pro players. It also comes with various online and offline modes, and also a chess tutor for a better understanding of the game.
It utilizes the Treebeard Chess Engine and has various types of boards as well. If you are looking out for a strategy game and especially for a chess game that provides you with the best experience, then this is one of the best out there.
Download: Chess
---
Heroes of Flatlandia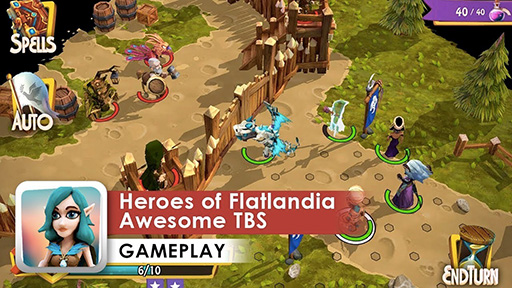 It is a turn-based android strategy game with a lot of decent elements and good graphics. The game allows you to recruit an army of fantasy-inspired troops that will be clashing against each other to take over the land.
The game currently has eight playable heroes and 30 different types of units across four races. The game can be played offline and through a local multiplayer mode as well. The game is currently available or free and has a paid version.
The game is overall fun for any strategy game-loving player but does lack some depth in the gameplay. Overall, it is a great game and you can try the free version of it before buying the full version.
Download: Heroes of Flatlandia
---
Motorsport Manager Mobile 3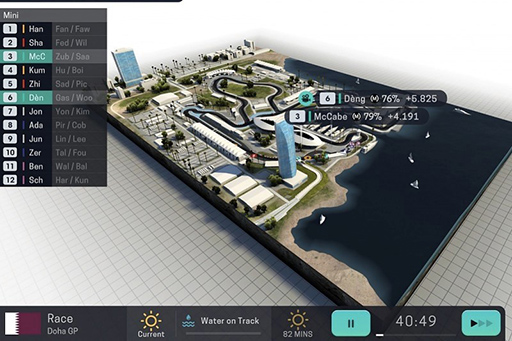 The game is a great choice for players who like to play strategy games with a hint of motorsport. You will be creating a new motorsport team and it will be your responsibility to raise the team from the ground up.
You will be doing things like hiring, mechanics, building the car, and even racing. The game also has various difficulty settings that you can change as per the gameplay and change various other elements.
The overall strategy simulation gameplay makes it a worthy game to be on your smartphone. The game has solid mechanics and great graphics at the same time.
Download: Motorsport Manager Mobile 3
---
Pocket City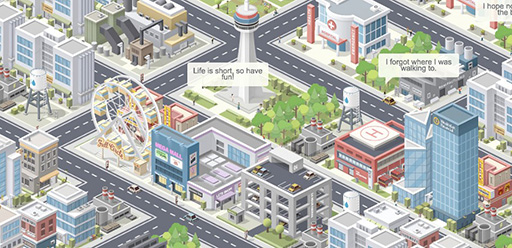 Lastly, Pocket City is the best strategy game for android, if you are particularly into building cities and civilizations from scratch. The game is very similar to what you might have played or experienced in SimCity. The game also takes a lot of different elements from it and tries to make them better.
The task of the player is to build cities from scratch and use various elements to do so. The player will also have control over things like cash flow, traffic, happiness levels of citizens, and various other things. The player will also have the control to trigger various events in the city which can either lead to joy or horror.
The best part about the game is that it will also run on offline devices. The only downside is the ads that will be added to the free version and kind of ruin the experience. However, you can purchase the free version of the game anytime you want and get rid of the ads. The game would require strategy and patience at the same time.
Download: Pocket City
---
Best Android Strategy Games in Order – Our Top Picks👌
We have listed the best strategy games available on Android below in no particular order. Try them out now!
| | | |
| --- | --- | --- |
| Game Name | Release Date | Developer |
| Bad North: Jotunn Edition | August 20, 2018 | Plausible Concept |
| Card Thief | 20-Mar-2017 | Arnold Rauers |
| The Escapists 1 and 2 | 21 August 2017 | Mouldy Toof Studios |
| Burger Bistro Story | 7 May 2021 | Kairosoft |
| Northgard | 22 February 2017 | Shiro Games |
| Rebel Inc and Plague Inc | 8 December 2018 | Ndemic Creations |
| Rusted Warfare | 15 July 2017 | Corroding Games |
| Bloons TD 6 | June 13, 2018 | Ninja Kiwi |
| Chess by AI Factory Limited | August 25, 2010 | AI Factory Limited |
| Heroes of Flatlandia | December 11, 2018 | Highland Studio |
| Motorsport Manager Mobile 3 | Jul 18, 2018 | Playsport Games Ltd |
| Pocket City | 31 July 2018 | Codebrew Games |
---
Verdict
These are some of the best android strategy games that you can get your hands on right now and are great to play on your android devices. Most of the games are free and the premium version of the same can also be purchased.
Also Read: Top Open World Games on Android
However, many games in this article are paid and premium, but they bring a premium experience for the user as well, which makes it worthwhile the money that you will be spending to buy it.
While most of the games do support offline gameplay, it would be better to play it with an internet connection to enjoy the multiplier mode as well. These games have something for everyone, be it cars, wars, building a city, or just managing and building your strategy skills.
---
People Also Ask – FAQ
Are there any good strategy games on Android?
Clash of Clans, Bloons TD 6, and Bad North are some of the good strategy games on Android.
What is the best real-time strategy game for Android?
Cultist Simulator, Mushroom Wars 2, Plague Inc. and Northgard are some of the best RTS games for Android.
Which is the No 1 game for Android?
Even though a lot of new games are popping at the top of the rank now and then, Roblox and Candy Crush Saga seem to be at the top throughout the year.
Is there a game like Age of Empires for Android?
Clash of Clans, World of Empires 2, Rise of Kingdoms: Lost Crusade, and Forge of Empires are some of the games like age of empires for Android.
What is the top 1 strategy game for android?
As of now, Clash Royale and Pokémon GO are some of the Top Strategy game on Android.